If you want meals that are both budget-friendly and delicious, it is totally possible! The 10 meals included in this recipe roundup are affordable, easy to make, and super flavorful. As a bonus, I have included one of my favorite hacks for saving money on food…keep reading to find out what it is!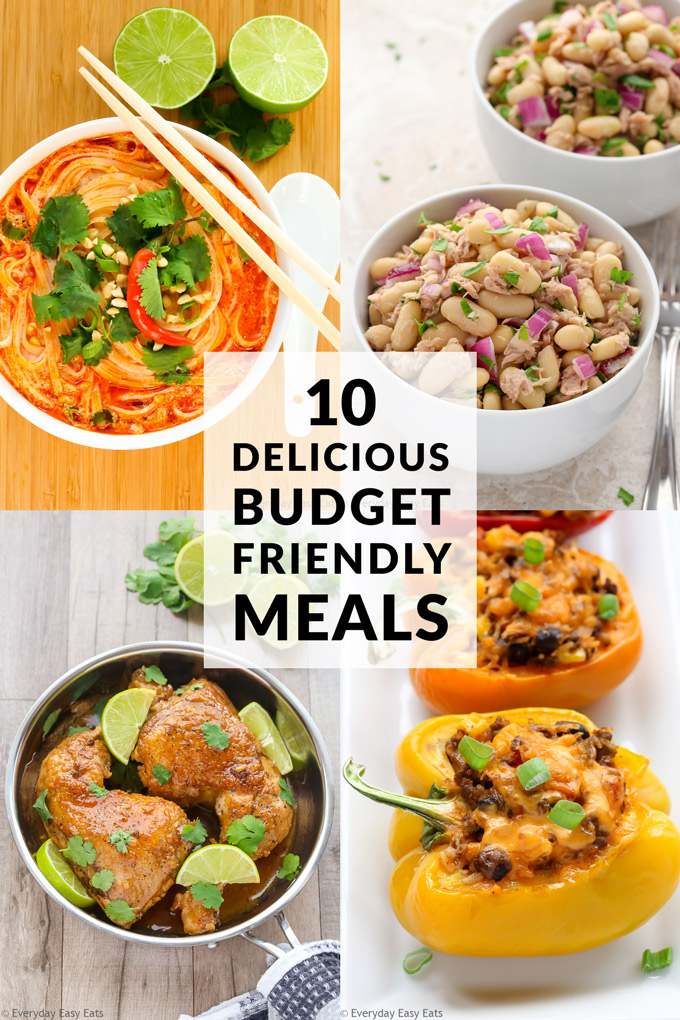 An Easy Way to Save Money on Food
According to the United States Department of Agriculture, the average family of four spends between $700 to $1,000 per month on food. That is a lot money, especially considering the fact that most families waste about 40% of their food each month!
Food is one of the largest monthly expenses a family can have, which is why I'm a big fan of shopping at Thrive Market. Thrive Market is an online retailer that sells healthy foods at wholesale prices. I like to think of Thrive Market like Amazon (online retailer) meets Costco (wholesale prices) meets Whole Foods (all wholesome, junk-free foods).
Thrive Market's prices are SO MUCH cheaper than almost every other retailer. In addition, they send free full-size products and amazing coupon codes to use on your order. For those reasons, I highly recommend signing up for a free trial with Thrive Market. You will save a ton of money and your pantry will be stocked with healthy, wholesome food staples.
Click here to get a free 30-day Thrive Market trial membership! (You can cancel your membership anytime, so it is risk-free.)
So now that you know one of my favorite hacks for saving money on food, here are some budget-friendly meal recipes you should try. They are all super affordable, easy to make, and amazingly flavorful.
10 Delicious Budget-Friendly Meals
1. Budget-Friendly Meals: Chicken Alfredo Pasta Bake
This tasty Chicken Alfredo Pasta Bake recipe requires only 6 simple ingredients to make! It is makes a perfect supper for busy weeknights and is so comforting, satiating and delicious.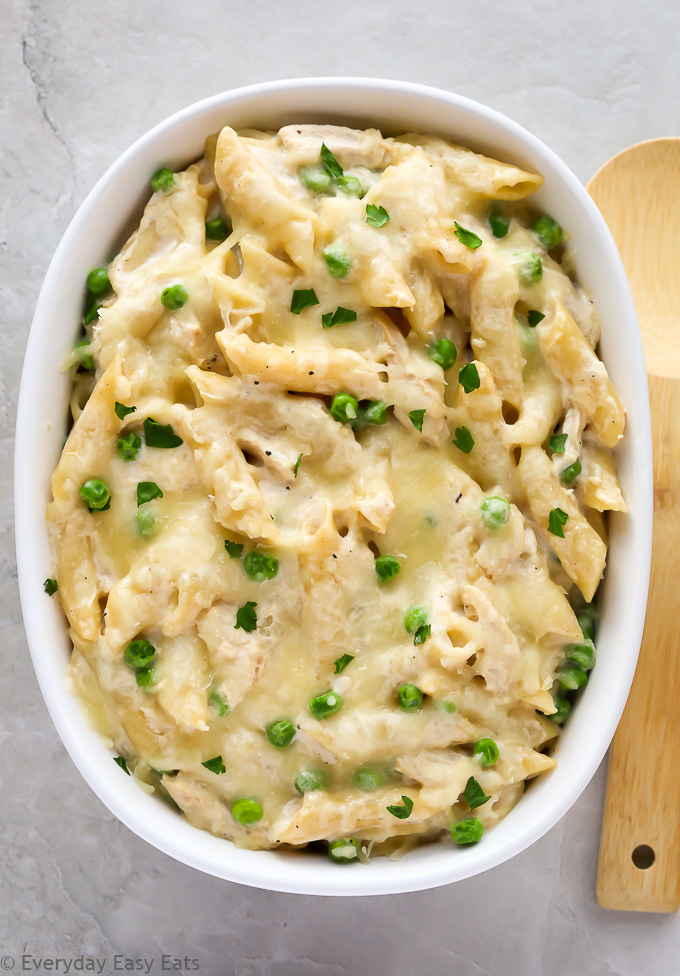 2. Budget-Friendly Meals: Healthy Turkey Chili
This Healthy Turkey Chili recipe makes a hearty, spicy, one-pot meal. It is naturally gluten-free, low-fat and packed with protein!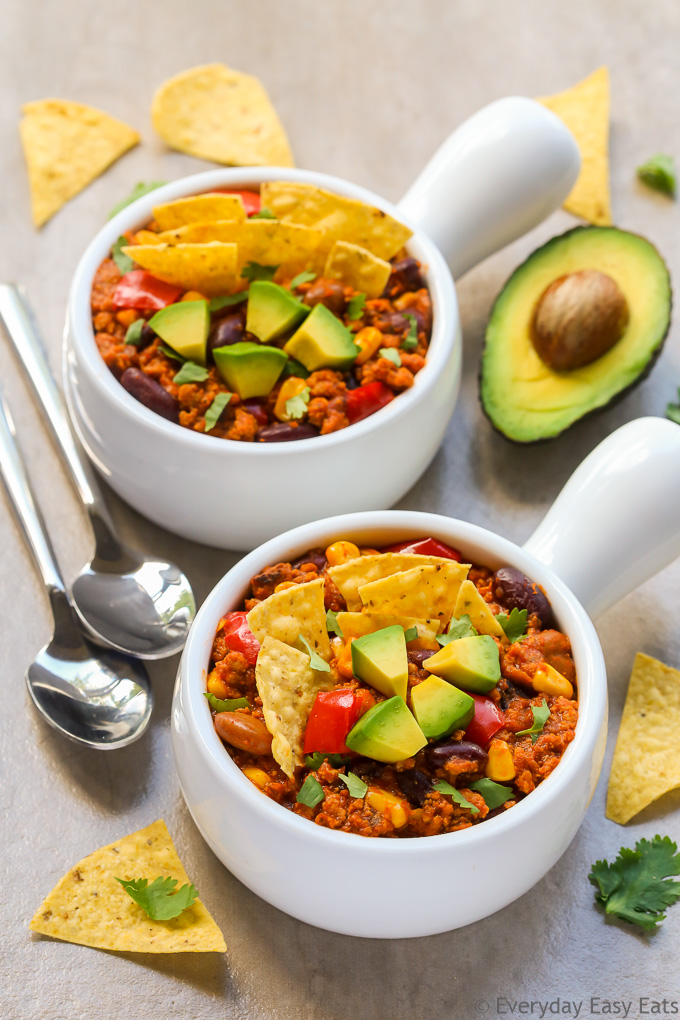 3. Budget-Friendly Meals: Chinese Fried Rice
15 minutes are all you need to whip up this Chinese Fried Rice recipe! It tastes even better than takeout and is so much better for you. An easy-to-make, satisfying vegetarian main or side dish.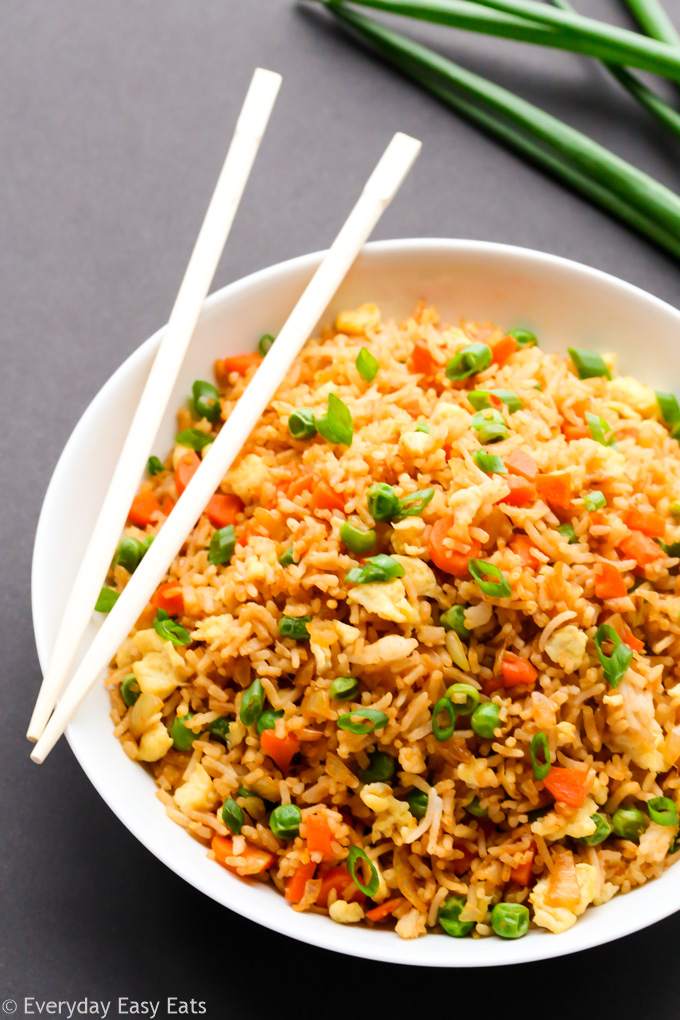 4. Budget-Friendly Meals: Mexican Stuffed Peppers
This Mexican Stuffed Peppers recipe is super tasty, filling and so simple to make. A comforting all-in-one meal that is hearty, healthy and gluten-free!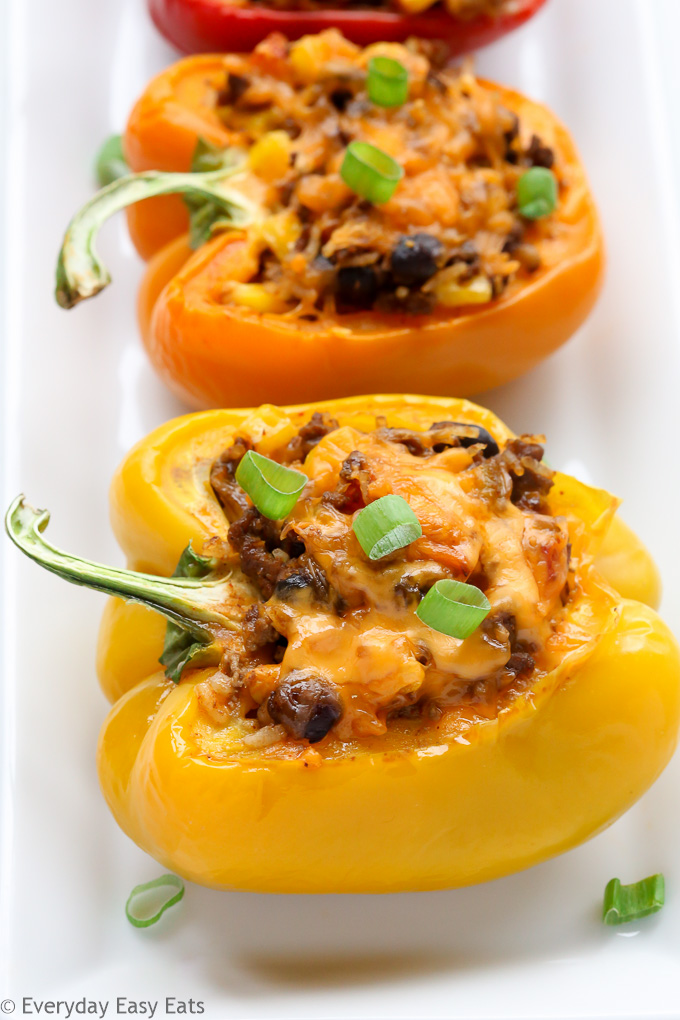 5. Budget-Friendly Meals: Tuna White Bean Salad
This simple Tuna White Bean Salad recipe requires only 6 ingredients and 10 minutes to make! A healthy, protein-packed meal that will keep you feeling full for hours.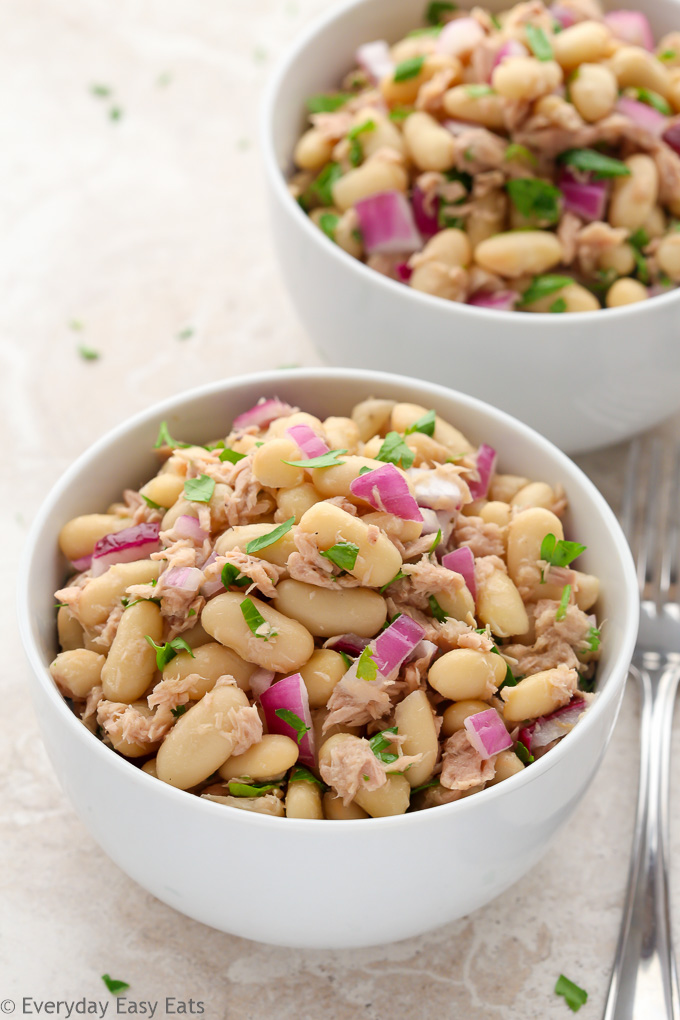 6. Budget-Friendly Meals: Thai Noodle Soup
This Thai Noodle Soup recipe is super hearty and infused with fragrant Thai flavors. A soul-warming noodle soup that is vegan, gluten-free, and requires only 15 minutes to make!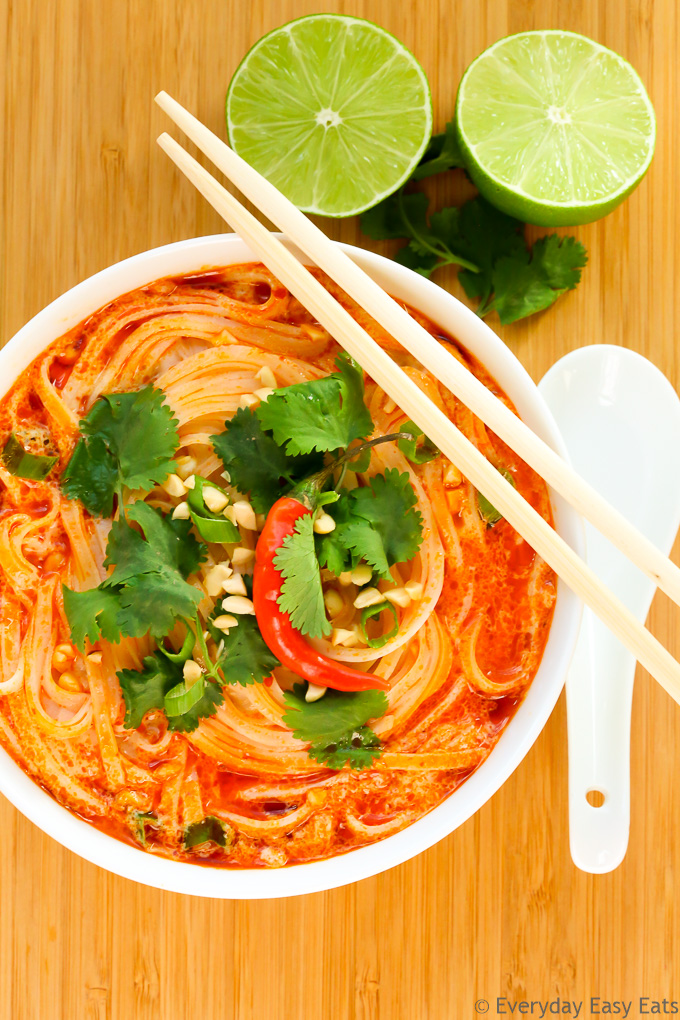 7. Budget-Friendly Meals: Creamy Homemade Macaroni and Cheese
You are going to love this Homemade Macaroni and Cheese recipe. All you need are a few simple ingredients and just 20 minutes to make the best mac n' cheese ever.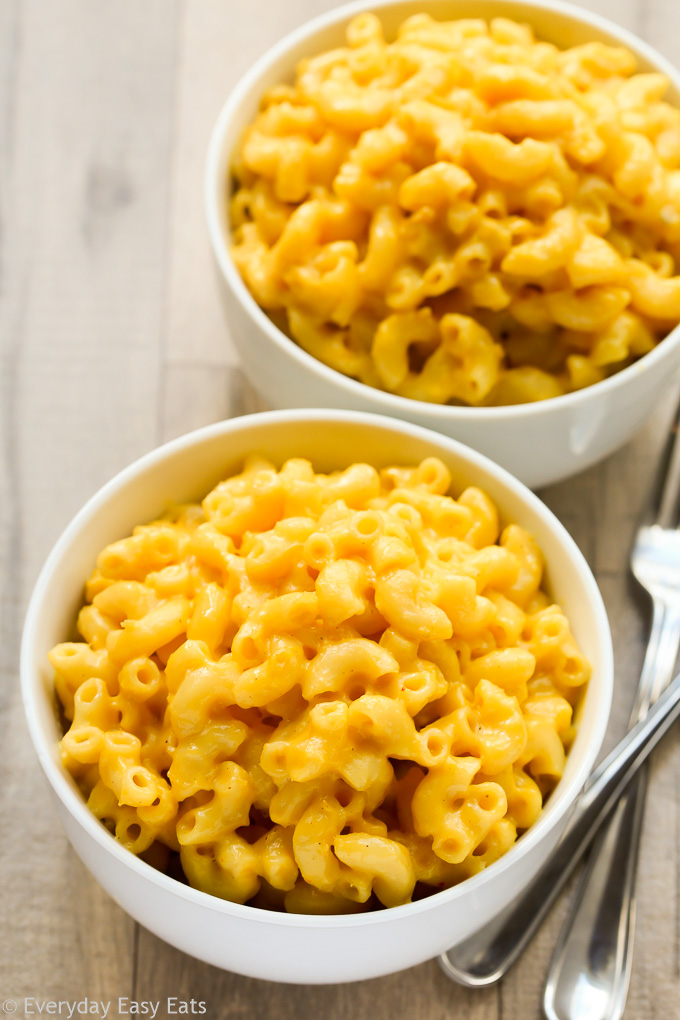 8. Budget-Friendly Meals: Honey Lime Chicken
This saucy, tangy Honey Lime Chicken recipe is ideal for busy weeknights. It makes a flavor-packed, simple and inexpensive meal that the whole family is going to love!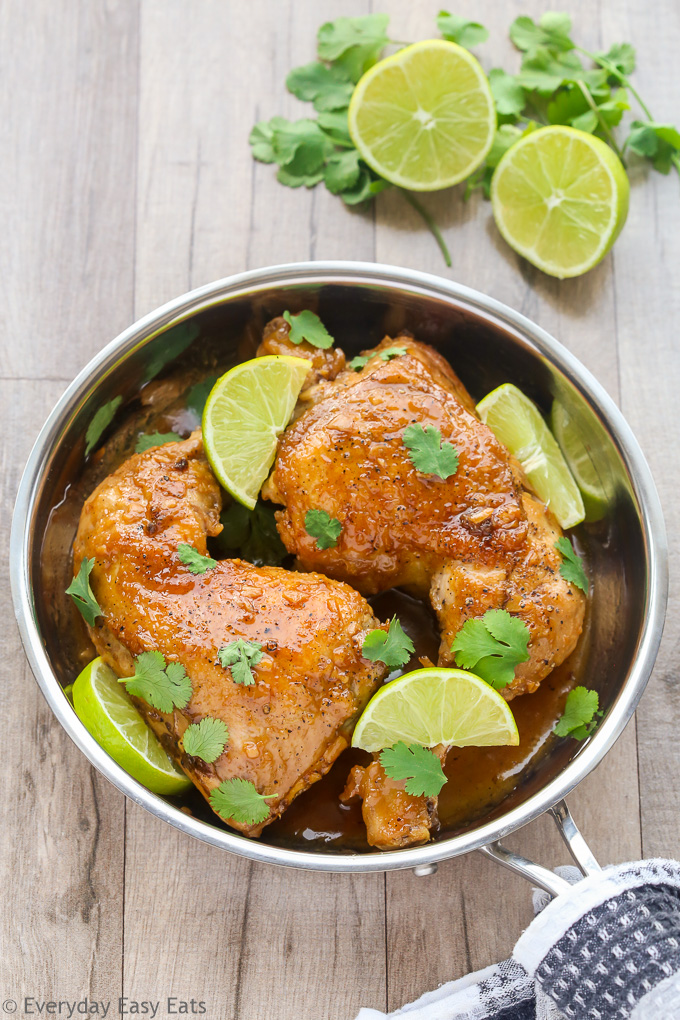 9. Budget-Friendly Meals: Mushroom Kale Quinoa
This nutritious Mushroom Kale Quinoa recipe is ideal for Meatless Mondays and is a cinch to make. Just throw all your ingredients into one pan and you have a no-stress, no-mess meal that is ready to eat about 30 minutes.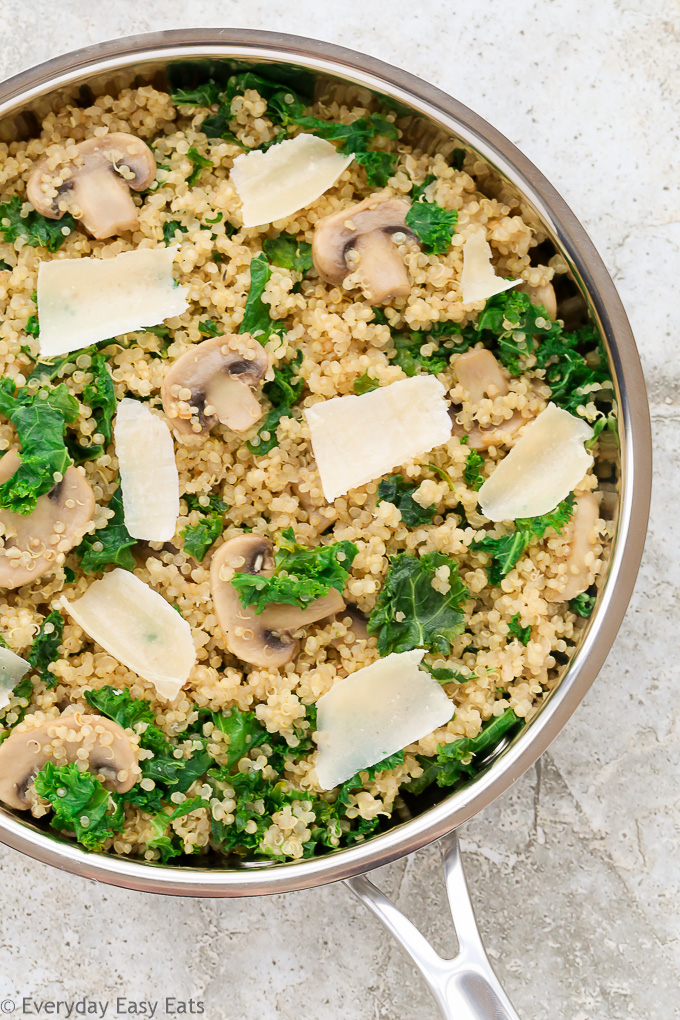 10. Budget-Friendly Meals: Korean Beef Bowls
This Korean Beef Bowls recipe is so ridiculously easy to make and tastes beyond delicious. A perfect, family-friendly meal for busy weeknights that is ready to eat in just 15 minutes!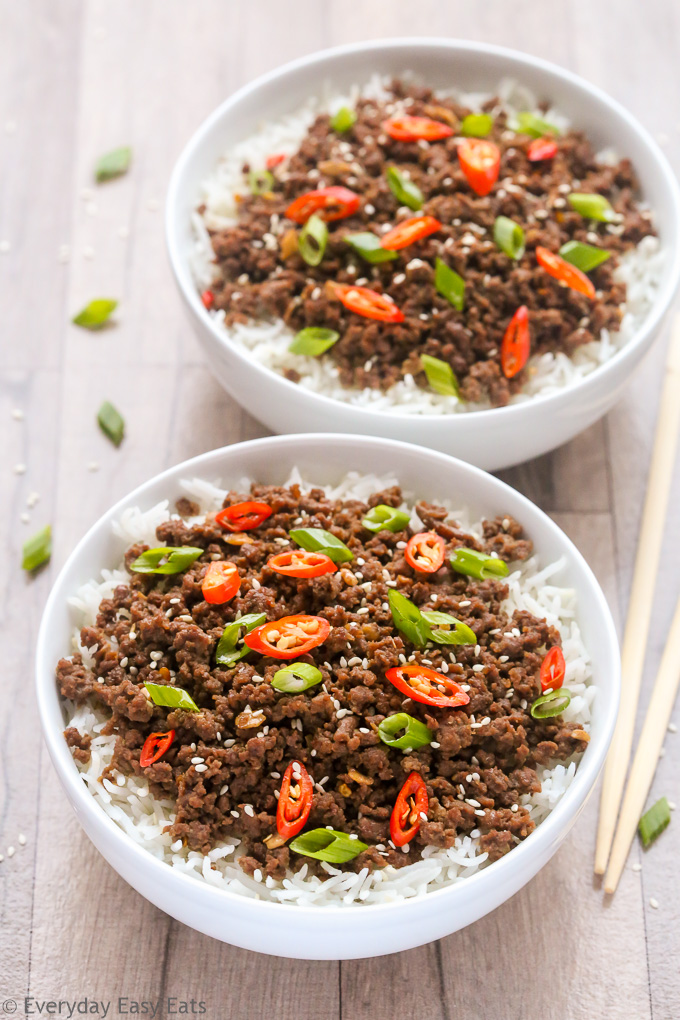 © Everyday Easy Eats. All photos and content are copyright protected. Please do not use any of my recipes, text or images without prior permission.
If you make any of these recipes for budget-friendly meals, let me know because I love hearing from you! 🙂
Don't miss out! Click here to get exclusive discounts on my favorite healthy products and resources!