This recipe roundup features easy and healthy meat recipes that are perfect for dinner. It includes simple and nourishing recipes made with beef, chicken, lamb, turkey, salmon, pork, bison, and shrimp. I've also included tips and recommendations for where to buy the best organic meat and grass-fed beef online.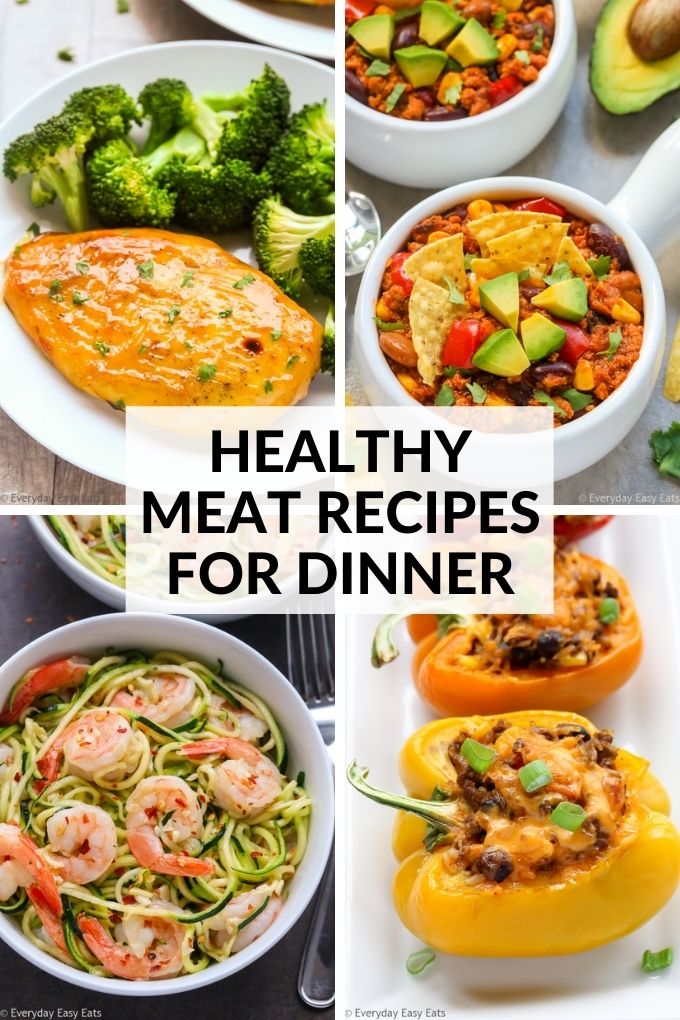 You are going to love these clean-eating meat recipes, because they are packed with protein and are made entirely with nutritious ingredients. They are perfect for dinner because they are satiating, uncomplicated, and are absolutely bursting with amazing flavor.
Where To Buy Organic & Grass-Fed Meat Online
I highly recommend purchasing grass-fed meat that is raised without the use of antibiotics or added hormones. This is because organic and grass-fed meat is far more healthy, humane, sustainable and flavorful than conventional, factory-farmed meat. But finding high-quality meat isn't always easy…which is where ButcherBox comes in!
ButcherBox is a well-known meat delivery company that sends organic, antibiotic-free and hormone-free cuts directly to your doorstep. Their meat selection includes 100% grass-fed and grass-finished beef, grass-fed and pasture-raised bison, free-range chicken and heritage breed pork. ButcherBox also sells wild and sustainable seafood, such as Alaskan sockeye salmon, halibut, cod, and lobster.
All of their meat arrives frozen and individually vacuum-packed inside an insulated and eco-friendly box. The price works out to less than $6 per meal, with free shipping (to the continental 48 states)!
If I've piqued your interest, then you can sign up for ButcherBox here. If you would like to learn more about why I recommend ButcherBox, I wrote a comprehensive ButcherBox Review. And if you want know about other fantastic places to get high-quality beef, poultry and seafood from online, check out this helpful post: The Best Organic & Grass-Fed Meat Delivery Companies Online.
Alright, now onto the recipes. Here are some easy-to-make, tasty, and healthy meat recipes that you need to add to your regular dinner rotation!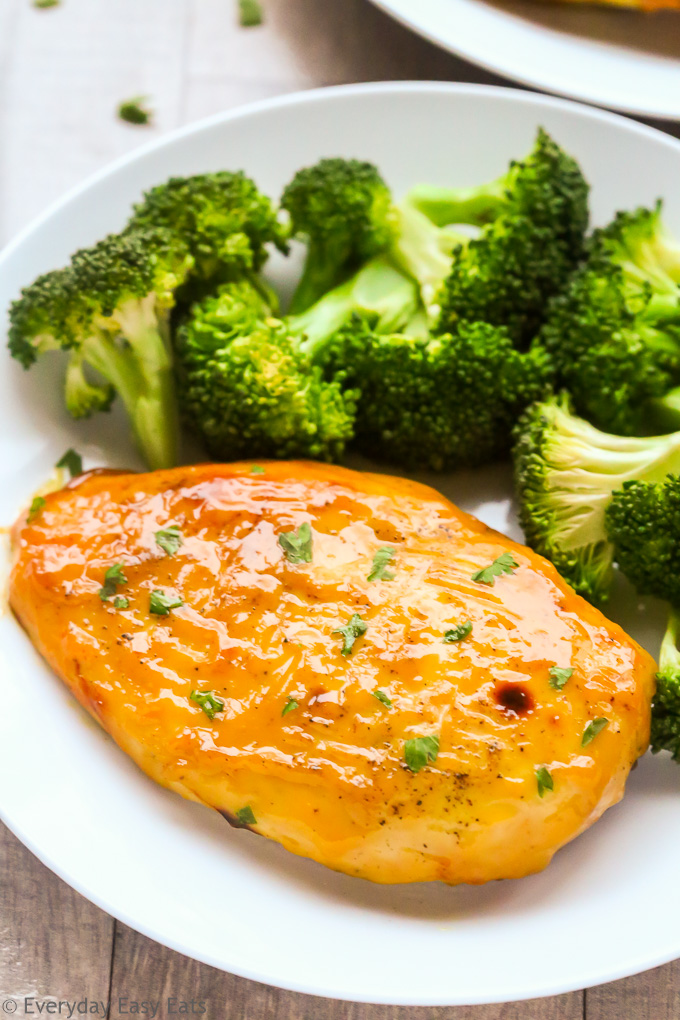 1. Healthy Meat Recipe: Honey Mustard Chicken Breasts
This Honey Mustard Chicken Breasts recipe makes an easy, flavorful chicken dinner that is perfect for busy weeknights and meal prep. It pairs perfectly with steamed vegetables, pasta or rice to make a nourishing and satisfying meal that the whole family will absolutely adore!
2. Classic Meat Recipe: Roast Beef
This Rosemary Garlic Roast Beef from Diethood has slivers of garlic and fresh rosemary for amazing flavor. With only a handful of pantry ingredients, you're just few steps away from whipping up this wonderful, mouth-watering roast beef dinner!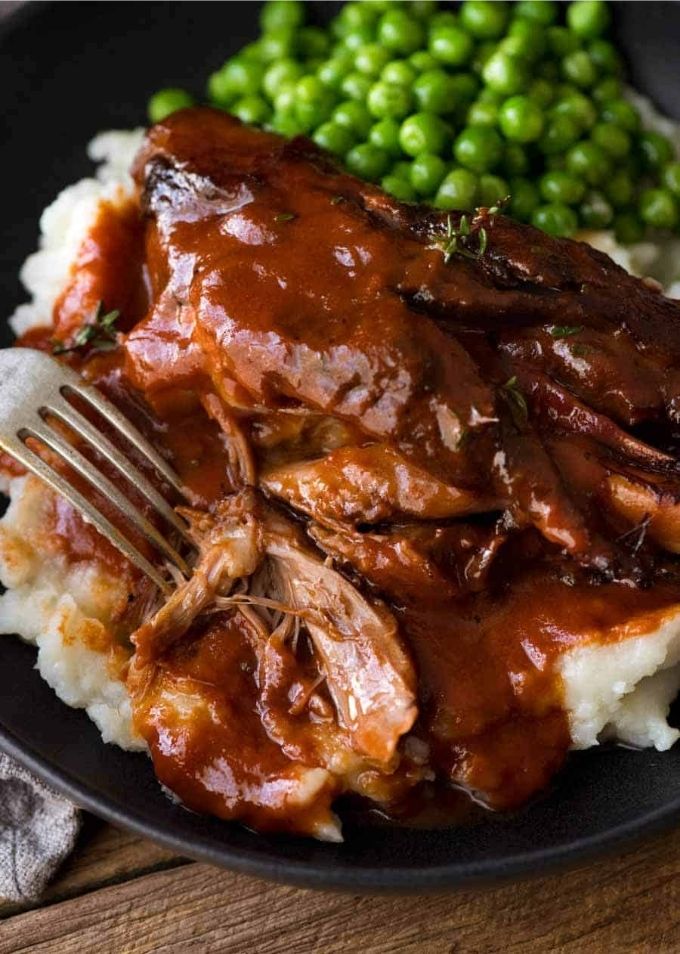 3. Slow Cooker Meat Recipe: Lamb Shanks in Red Wine Sauce
You are going to love this Slow Cooked Lamb Shanks in Red Wine Sauce from RecipeTin Eats. In this recipe, it takes patience for shanks to become fall apart tender, but it's completely hands-off time. Serve it over creamy mashed potato with a side of peas or sautéed spinach, with crusty bread to mop your bowl clean!
4. Whole30 Meat Recipe: Egg Roll in a Bowl
This Egg Roll in a Bowl with Creamy Chili Sauce is a wonderfully flavorful, quick Whole30 recipe made in one pan. It's a low carb, keto friendly, and paleo slaw that becomes an addictive Asian dinner recipe the whole family will love.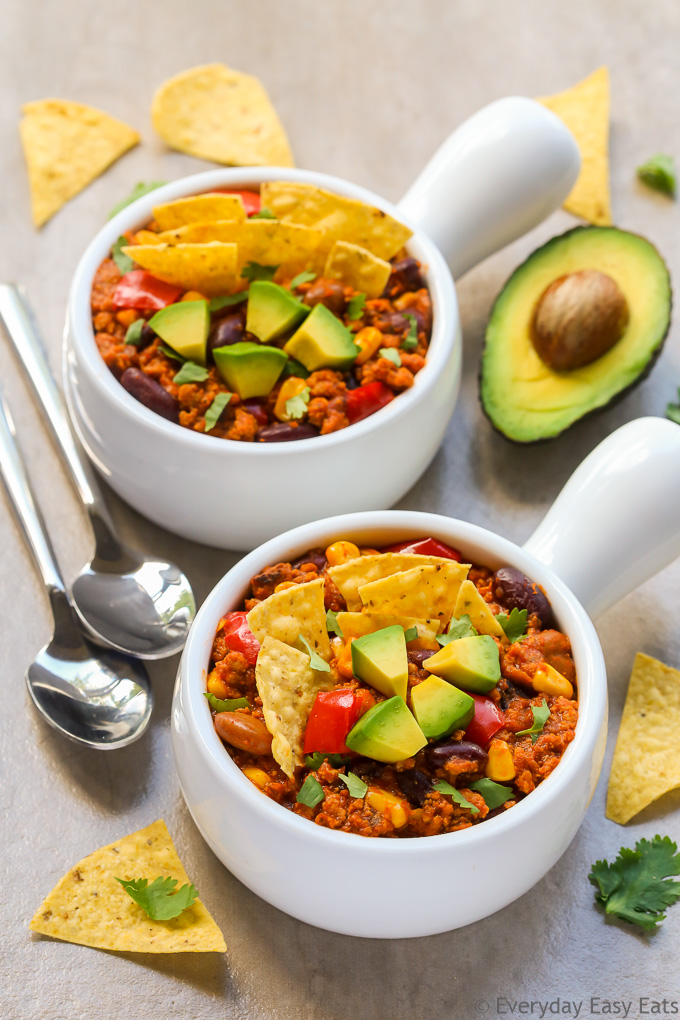 5. Clean Meat Recipe: Ground Turkey Chili
This Healthy Ground Turkey Chili recipe is simple, spicy and comforting. It makes a clean-eating, one-pot meal that is naturally gluten-free, low in fat and packed with protein. Learn how to make the best homemade turkey chili on the stovetop with this fast and flavorful recipe.
6. Easy Meat Recipe: Bison Burger
If you've never tried bison before, you need to! Bison is kind of like a really lean, deep red, grass-fed beefy beef. If you like the taste of a good steak or beef burger, then you'll love buffalo. And this American Buffalo (Bison) Burger is a perfect bison recipe to start with. The burger is made with ground bison meat that is seasoned with sage, and topped with smoky barbecue sauce.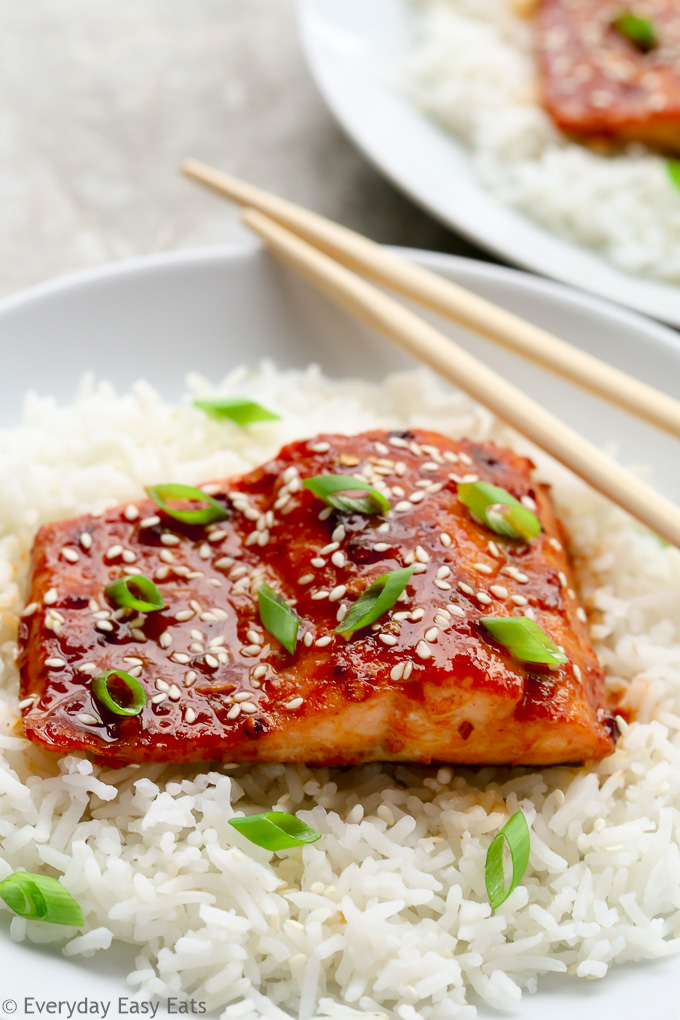 7. Healthy Meat Recipe: Oven-Baked Honey Sriracha Salmon
This Oven-Baked Honey Sriracha Salmon recipe is bursting with sweet and spicy flavor. It makes an effortless and healthy dinner that is fast enough for weekdays, but fancy enough for entertaining! Includes lots of must-know tips for eating, cooking and buying salmon.
8. Easy Meat Recipe: Homemade Chicken Shawarma
You don't need a special rotisserie to make this easy, homemade Chicken Shawarma recipe from The Mediterranean Dish. It features chicken pieces tossed in warm Middle Eastern spices, and then baked until perfectly tender. Serve it in pita pockets with Mediterranean salad and sauces.
9. Simple Meat Recipe: Grilled Pork Chops
These Grilled Pork Chops from The Endless Meal are 100% sugar-free. They're easy to make, flavorful, and always juicy. Coat them with a wet rub made from pantry-staple spices then pop them on the BBQ for 14 minutes and dinner is ready!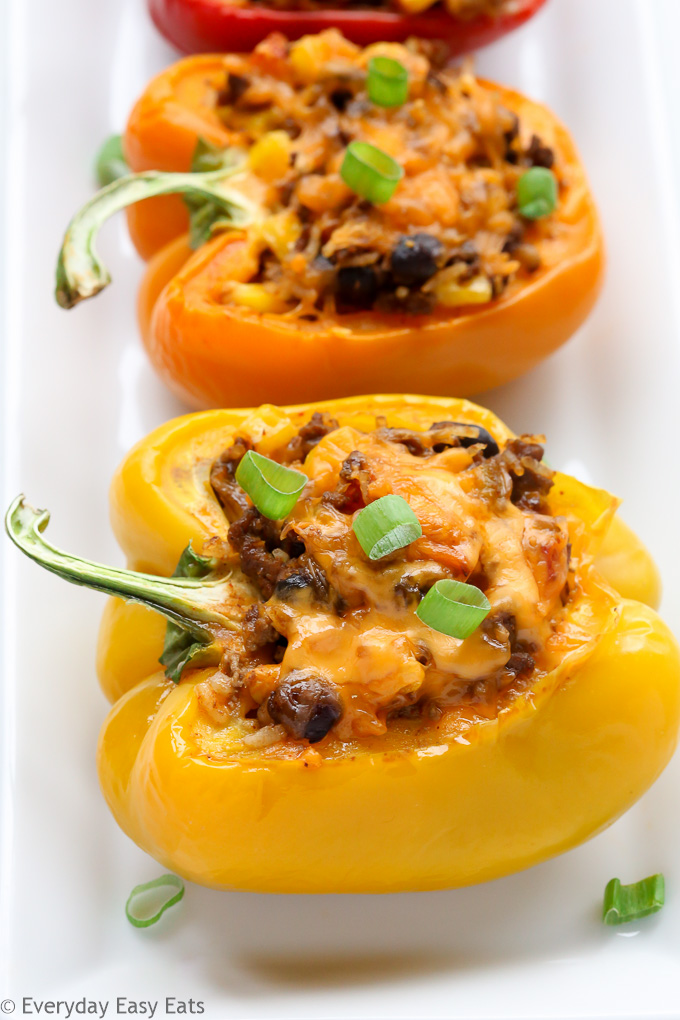 10. Healthy Meat Recipe: Mexican Stuffed Peppers
This Mexican Stuffed Peppers recipe with ground beef, black beans and corn is so filling and flavorful. It makes a comforting all-in-one meal that is hearty, wholesome and gluten-free. Learn how to make the best homemade stuffed peppers with this satisfying recipe that is sure to be a crowd-pleaser!
11. Slow Cooker Meat Recipe: Chipotle Beef Burrito Bowls
These Slow Cooker Chipotle Beef Burrito Bowls from All the Healthy Things are a weeknight dinner dream. They are made with tender shredded beef that's been braised in the slow cooker for hours, fresh veggies, and all your favorite burrito toppings in one bowl. This recipe is a great option for a busy weeknight or weekend when you just don't feel like spending a lot of time in the kitchen. Plus, these burrito bowls are Whole30 compliant, Paleo, and packed with flavor for the perfect healthy lunch of dinner.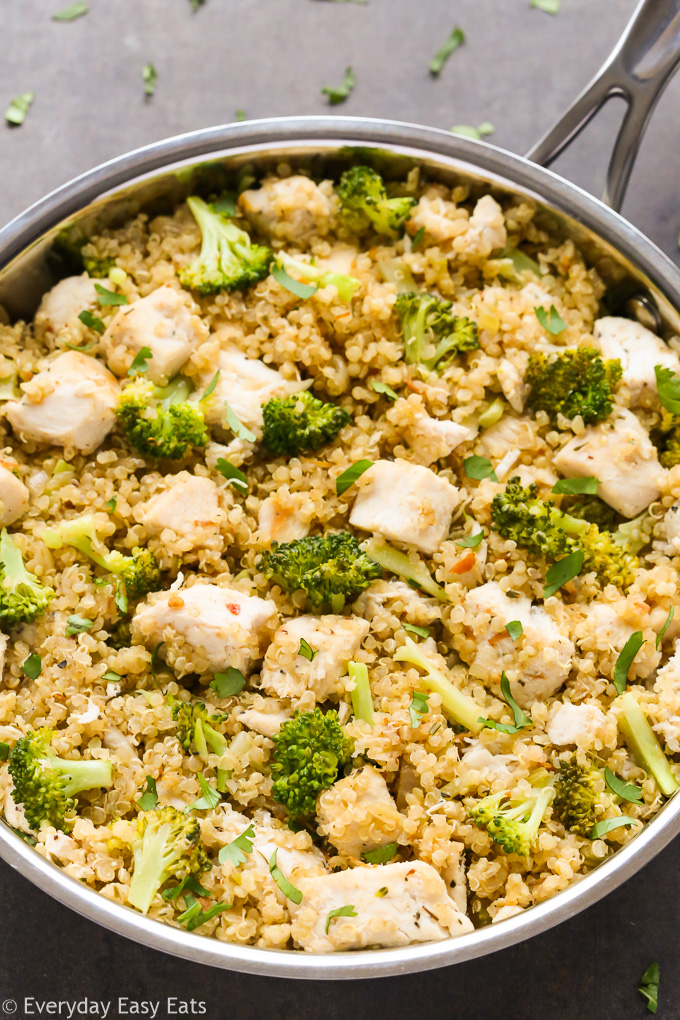 12. Clean Meat Recipe: Chicken Broccoli Quinoa
This Chicken Broccoli Quinoa recipe makes a nutritious, satiating and balanced dinner that everyone in the family will enjoy. It is made with juicy chicken, fresh vegetables, and quinoa. Best of all, everything gets cooked together on the stovetop in one pan. That means minimal cleanup is required to prepare this delicious, protein-packed skillet meal.
13. One-Pot Meat Recipe: Vegetable Beef Soup
This Vegetable Beef Soup from Dinner at the Zoo is made with tender chunks of beef, plenty of vegetables and potatoes, all simmered in a tomato broth. A hearty one-pot meal that's perfect for a cold night!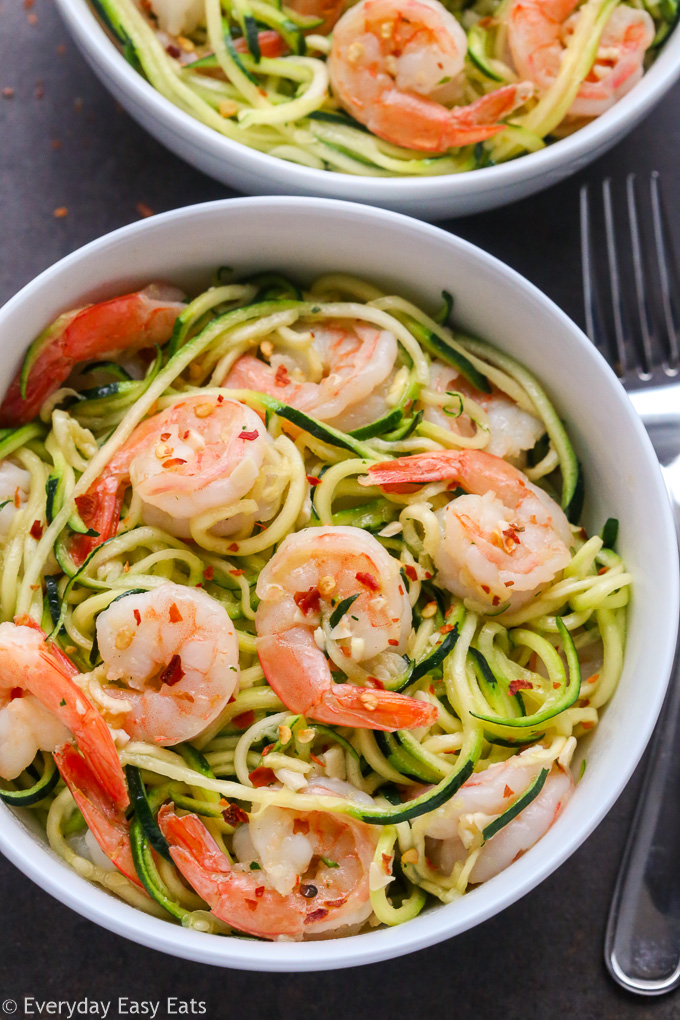 14. Keto Meat Recipe: Zucchini Noodles with Garlic Shrimp
This Zucchini Noodles with Garlic Shrimp recipe is ideal for anyone following a keto, low-carb, or gluten-free diet. It is bursting with amazing buttery lemon garlic flavor and is perfect for dinner or meal prep. It is an easy and healthy recipe that is ready from start to finish in just 15 minutes!
15. Paleo Meat Recipe: Beef and Broccoli
This Healthy Beef and Broccoli recipe from A Sweet Pea Chef is easy to make, absolutely delicious, and ready in just 30 minutes! It is paleo, Whole 30, and keto friendly, and is easily altered for gluten-free diets.
16. Healthy Meat Recipe: Grilled Moroccan Chicken
This Grilled Moroccan Chicken recipe from Cooking Classy is bursting with so many bright, aromatic flavors and it's one of the tastiest chicken recipes you'll have ever tried! Just be sure to allow enough time to marinade so chicken can really soak up that flavor.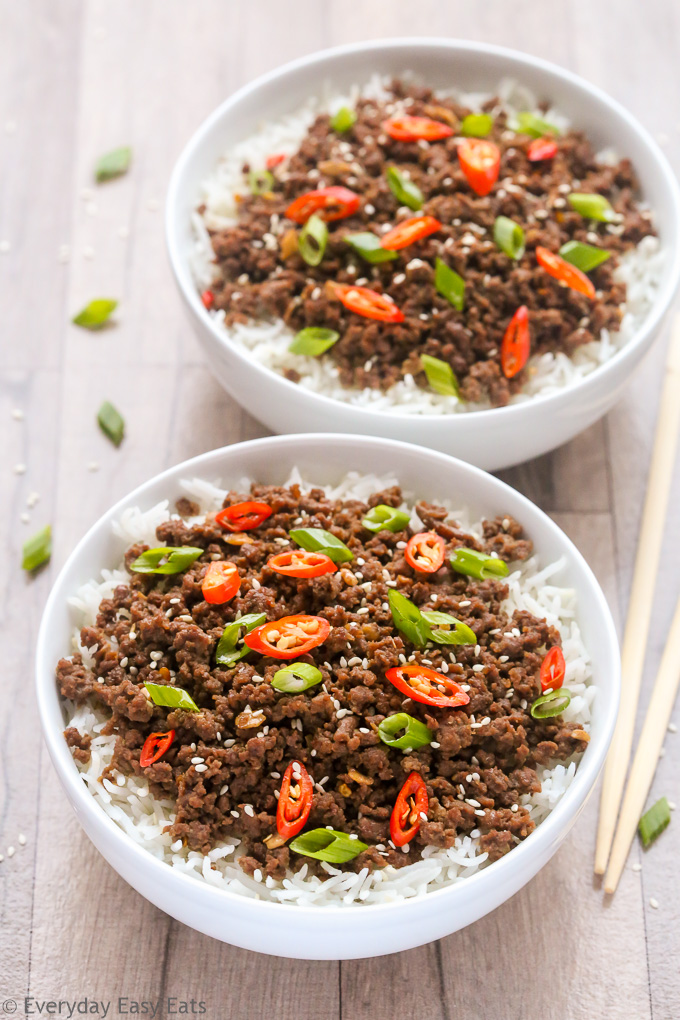 17. Asian Meat Recipe: Bulgogi Ground Beef
This Bulgogi Ground Beef recipe tastes just like Korean BBQ! It makes a flavor-packed Asian dinner recipe that is ideal for busy weeknights and meal prep. This recipe is a keeper, because it delivers maximum flavor with minimal effort. It is perfectly seasoned and substantial, but only requires a handful of ingredients and mere minutes to prepare.
18. Healthy Meat Recipe: Turkey Meatloaf
This Turkey Meatloaf recipe from Skinnytaste is made with lean ground turkey meat. It makes an easy, healthy, and delicious dinner that is sure to be a favorite in your house! Serve it with any sides you like for a complete, balanced, and protein-packed meal.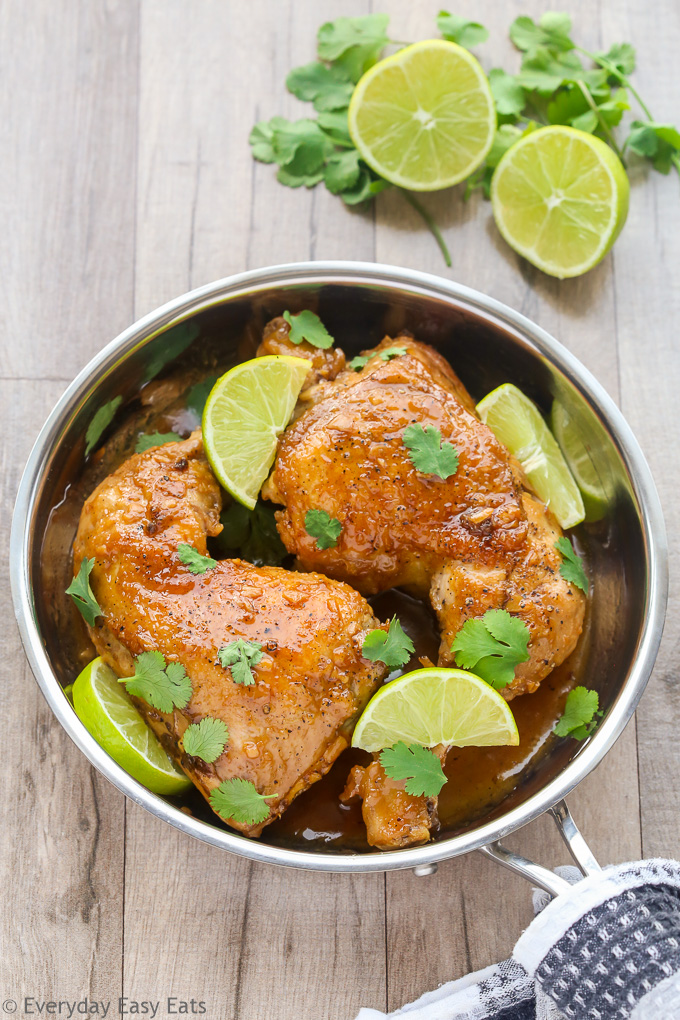 19. Healthy Meat Recipe: Skillet Honey Lime Chicken
This saucy Skillet Honey Lime Chicken recipe makes a flavor-packed, wholesome and inexpensive meal that the whole family will love. It is ideal for busy weeknights, because it is ready to eat in just over 20 minutes. Learn how to make Asian-style sticky honey lime chicken with this quick and easy recipe!
20. Classic Meat Recipe: Homemade Beef Stew
This Classic Homemade Beef Stew from Healthy Fitness Meals is so tasty and easy to make. A one-pot meal that's hearty, flavorful and loaded with tender beef morsels, potatoes, and carrots. Cooked in a rich and savory sauce, this beef stew recipe is comfort food at its best.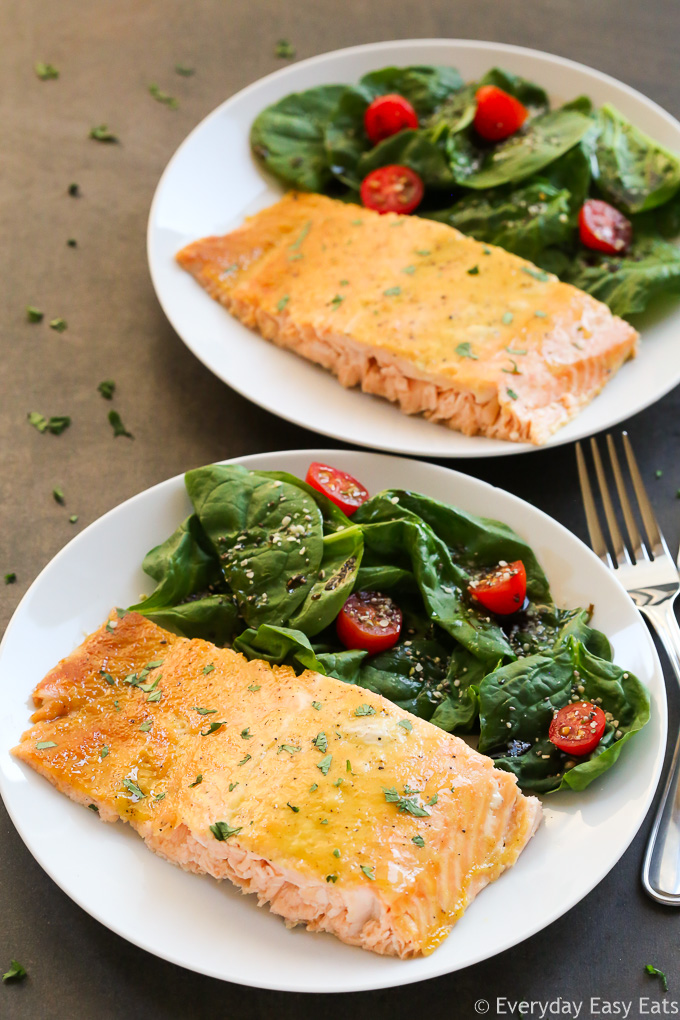 21. Healthy Meat Recipe: Baked Honey Mustard Salmon
This Baked Honey Mustard Salmon recipe is fast, tasty, and unbelievably easy to make. It makes an ideal dinner for busy weeknights, because it is ready to eat in just 30 minutes. It is made with side of salmon filet, honey, Dijon mustard, garlic, olive oil, lemon juice, salt and pepper.
22. Clean Meat Recipe: Turkey Meatballs with Quinoa
This easy recipe for Baked Turkey Meatballs with Quinoa is a lighter take on an Italian comfort food favorite. Serve it with a leafy green salad for a complete, balanced meal that is fast, flavorful and filling.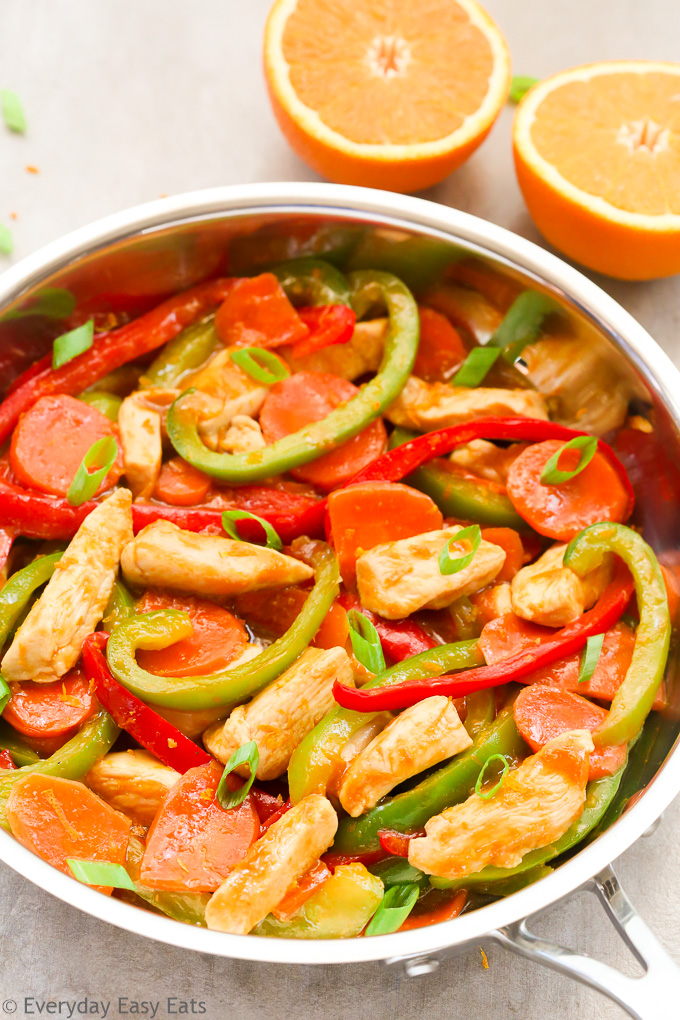 23. Clean-Eating Meat Recipe: Orange Chicken Stir-Fry
This Orange Chicken Stir-Fry recipe is quick, easy to make, and bursting with bright citrus flavor. It makes an ideal dinner for busy weeknights, because it is ready to eat in just 20 minutes. Learn how to make homemade orange chicken with vegetables with this clean, gluten-free, and paleo recipe that tastes way better than takeout!
24. Healthy Meat Recipe: Roasted Leg of Lamb
This Roasted Leg of Lamb recipe is so good, even though it doesn't require too much time, effort or ingredients. It's easy and fool-proof, even for first-timers. Get ready to impress your guests with this flavorful, nourishing, protein-rich meal!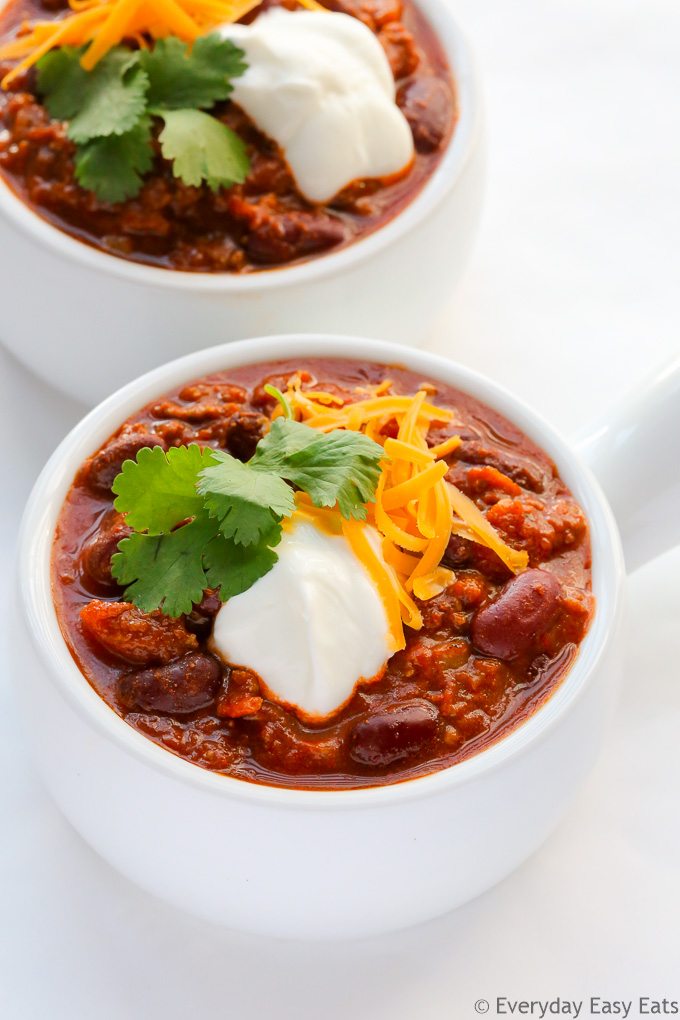 25. Healthy Meat Recipe: The Best Ground Beef Chili
This Ground Beef Chili recipe is easy, healthy and is bursting with spicy Tex-Mex flavor. It makes a tasty, hearty and protein-rich meal that is perfect for cold days. This fast and simple one-pot recipe truly makes the best homemade chili con carne ever!
What are your favorite healthy meat recipes? Let me know in the comments below!