In this article, I have reviewed the best affordable, healthy smoothie delivery services that send nourishing, convenient, and nutrient-dense smoothie kits and pre-made shakes straight to your front door. All of the ready-to-blend and pre-mixed smoothies in this round-up are made from real food and contain no added sugars, fillers, or additives. Special deals and discounts included!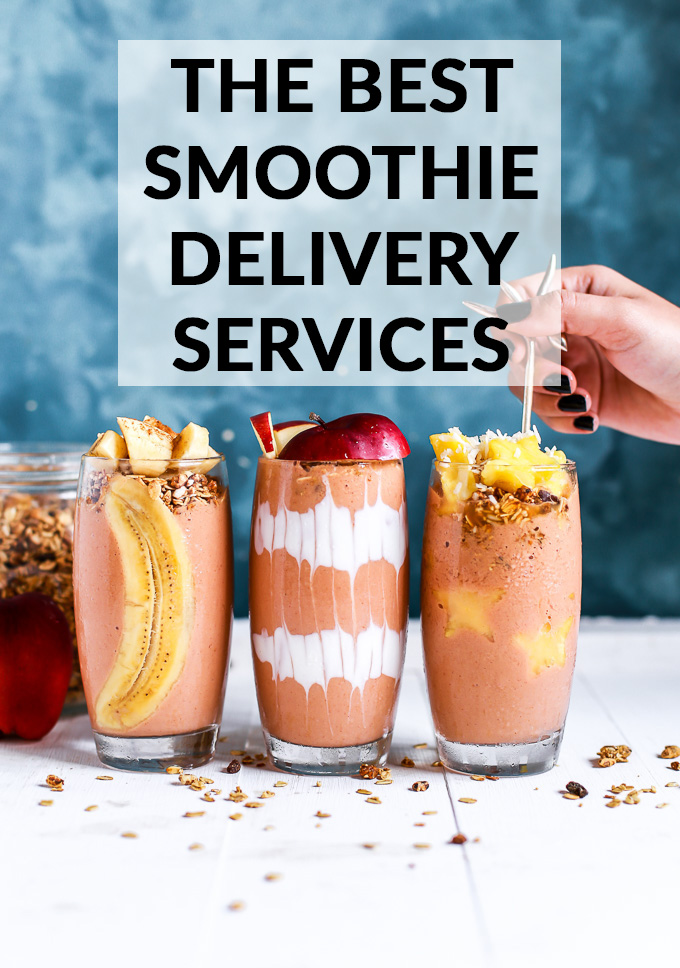 If you don't regularly drink smoothies, you need to start. For me personally, they have led to improved digestion, weight loss, and have also aided post-workout muscle recovery. Not only that, drinking smoothies is such an effortless way to incorporate more vitamins, minerals, nutrients, and antioxidants into your diet.
However, mornings can be challenging. Many people struggle with not getting enough sleep the night before, they are constantly pressed for time, and there is the added stress of getting a number of tasks done before heading out to work or getting your kids to school for the day.
If you're looking to simply your mornings and improve your health, I highly recommend signing up for a smoothie delivery service. Smoothie delivery services eliminate the need to meal plan in advance, buy a bunch of ingredients, then wash, chop, and measure them out.
All you have to do is sign up for a quality service online and then everything you need to make junk-free, ready-to-blend or even ready-to-drink smoothies is delivered right to your house. Keep reading to learn more about my top choices!
1. Affordable Smoothie Delivery Service: SmoothieBox
SmoothieBox is a smoothie kit delivery service that sources only the best, organic produce with absolutely no added sugar or artificial ingredients. If drinking a morning smoothie or protein shake is part of your daily routine, I cannot recommend SmoothieBox enough. Their smoothies are nutrient-rich, competitively-priced and super flavorful.
Each box comes with between 20 to 25 single-serving smoothie pouches that contain a combination of frozen fruits, vegetables, and seeds. You can also choose to add grass-fed collagen, chocolate whey, vanilla whey, chocolate vegan, or vanilla vegan protein powder to your order. SmoothieBox's pre-portioned, blender-ready smoothie pouches are available in four tasty flavors: Cacao, Clementine, Berry, and Green.
All you have to do is empty the contents of a smoothie pouch into your blender, add some liquid, and then blend. Depending on the amount of liquid you use, each smoothie pouch will yield one 16-20 ounce smoothie, or two 8-12 ounce smoothies.
The cost ranges between $5.56 to $7.44 per smoothie and shipping is always free. You can choose to have a one-time order or a monthly subscription. If you choose to have a subscription, it can be paused, delayed or cancelled at any time. In addition, SmoothieBox offers a 100% money-back guarantee if you're not satisfied for any reason.
Based on SmoothieBox's incredible quality, convenience, reliability, and affordability, it is my top choice for healthy smoothie delivery. And if you sign up today, you will get this terrific deal that SmoothieBox is offering exclusively to my readers:
Click here to get $15 off your first SmoothieBox with the code EASYEATS!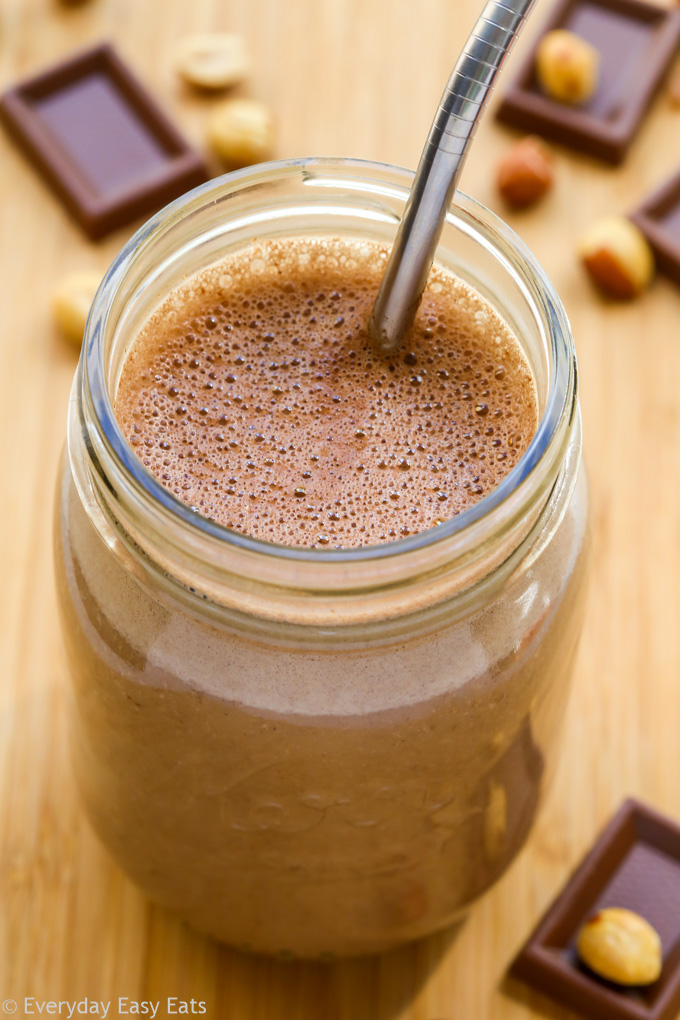 2. Healthy Smoothie Delivery Company: Blendtopia
Blendtopia is an organic superfood smoothie kit delivery service that sends nutritionally-balanced, delicious smoothies straight to your front door. All of their ingredients are USDA Certified Organic, Non-GMO Project Verified, gluten-free, dairy-free, soy-free, and vegan.
Their smoothie packs are shipped frozen in insulated packaging on dry ice. Each smoothie pack contains organic fruit, vegetables, and superfood chips made of organic superfood blends. All you have to do is pour the contents of a smoothie pack into your blender, add 12-14 ounces of liquid, and then give your blender a whirl. One smoothie pack will make one 20-ounce or two 10-ounce smoothies.
Their smoothies are available in the following health benefit varieties: Energy, Detox, Glow, Strength, and Immunity. They also offer the following Keto Certified smoothie blends: Chocolate Chai (immune boosting), Green (cleansing), and Berry (immune boosting). All of their ready-to-blend superfood smoothie kits are made with nutrient-dense foods that are packed with vitamins, minerals, and antioxidants.
The price ranges between $5.99 to $7.49 per smoothie. You can order a box that contains either 8, 12, 16 or 24 smoothie blends. You can choose to make a one-time purchase or sign up for a subscription to receive their smoothie kit boxes. If you choose to subscribe, you will receive free shipping on every order for the lifetime of your subscription. You can choose to get a delivery every 1, 2, 4 or 6 weeks. Additionally, you can change, pause, skip, or cancel your subscription at any time.
Click here to get free shipping on all subscription orders from Blendtopia!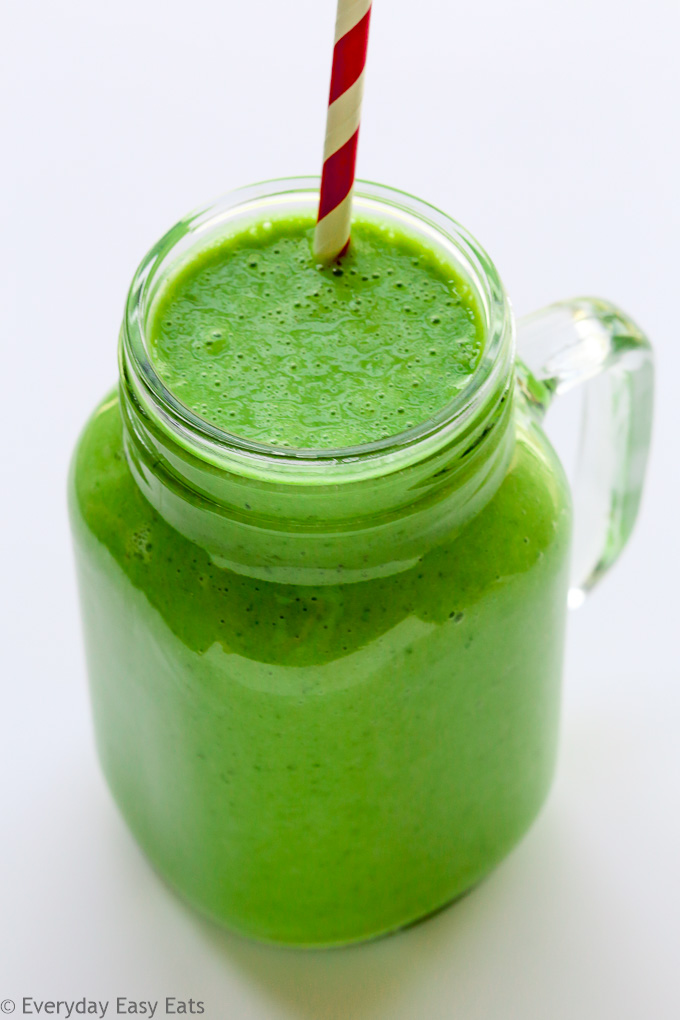 3. Keto Smoothie Delivery Service: Catalina Crunch
Catalina Crunch sells keto, low carb smoothie kits as well as keto-friendly cereal and snacks. They pride themselves on always using clean ingredients that are gluten-free, grain-free, and non-GMO, with no artificial flavors or colors.
Their smoothies are particularly suited to those following a ketogenic diet, as their smoothies contain only 3 grams of sugar and 5 grams of net carbs. They are also packed with 14 grams of healthy fats and 6 grams of plant-based protein. Catalina Crunch's shakes are also 100% vegan and are made with whole fruits and vegetables.
The way it works is they ship freeze-dried whole fruits and vegetables, pre-cut into individual cups, right to your door. Then you simply pour the ingredients into your blender, add some ice and water, and blend for 30 seconds.
Their low-carb smoothies come in three delicious flavors: Mixed Berry, Tropical Pineapple, and Strawberry Banana. The price is about $8.25 per smoothie. You can select to have a one-time purchase or subscribe and save 10%, where you can cancel your subscription at any time.
Click here to get free shipping on all orders at Catalina Crunch!
4. Pre-Made Smoothie Delivery Company: Raw Generation
Raw Generation sends 100% raw, cold-pressed, non-GMO, and vegan smoothies (which are similar to fresh nut milks in texture) straight to your doorstep, with no blending required.
Their smoothies are packed with clean plant-based protein, healthy carbohydrates, and brain-boosting fats. You can choose a smoothie or protein shake pack that is specifically designed for post-workout muscle recovery, for vitality and vibrance, or to focus on getting toned and trimmed.
They also sell delicious raw juices, which are ideal for a cleanse or as a healthier cocktail mixer. Raw Generation never uses HPP (High Pressure Processing), meaning the juices and smoothies are not pasteurized and as a result, retain their natural healthy bacteria.
You can make a one-time purchase or you can sign-up for an optional subscription service. If you choose to subscribe, you will save 10% with a customized delivery frequency anywhere from 1 to 12 months. The price ranges between $10.71 and $12.22 per smoothie bottle, but look out for sales as they happen often.
Click here to check out Raw Generation!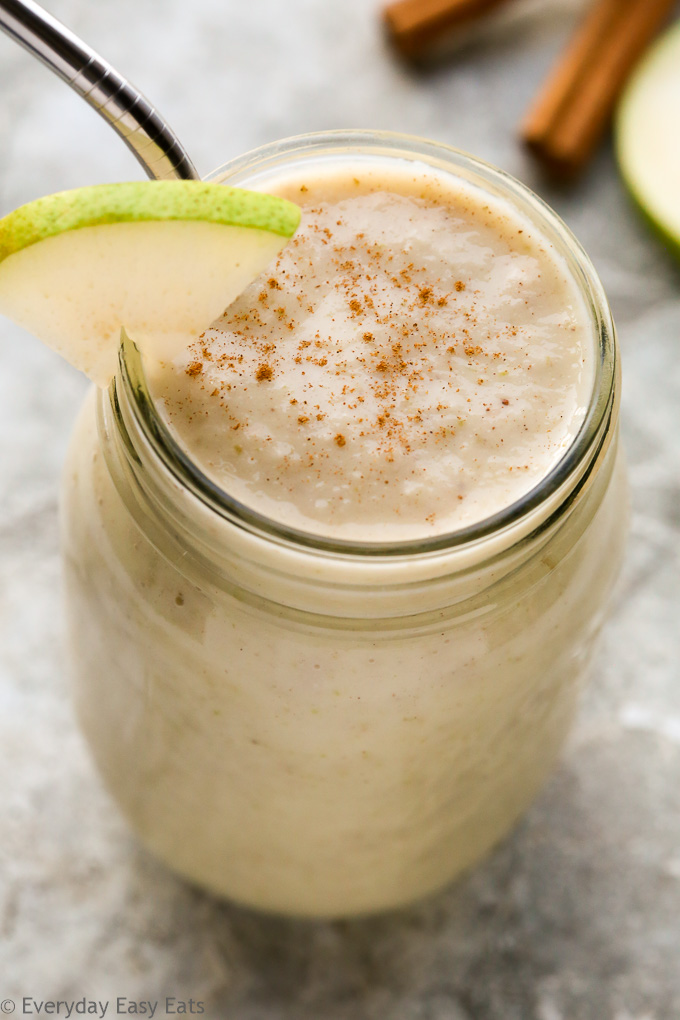 5. Real Food Smoothie Delivery Service: The Frozen Garden
The Frozen Garden's distinct smoothie flavors are handcrafted using 100% whole fruits, vegetables, seeds and spices. As a company, they are committed to the real food movement and supporting real food farmers.
All of The Frozen Garden's smoothies are Non-GMO Project Verified. They use Certified Organic for any ingredient on the EWG's Dirty Dozen™ list that are not available locally. The company sources their ingredients from local farmers whenever possible. In addition, they often receive their greens within a day of harvest for maximum freshness.
The company is also dedicated to minimize any negative impact on the environment, while making sure nothing goes to waste. In line with this, their smoothie pouches are BPA-free and can be recycled in most residential recycling programs. Your smoothie pouches will arrive in a cardboard box that is 100% curbside recyclable. The box will contain a compostable, insulated liner and enough dry ice to maintain a frozen environment for the duration of transit.
To make a smoothie, simply pour the frozen pre-made smoothie mix into a blender. Add your liquid of choice using the convenient fill line on back of pack. Then blend for 60 seconds and you're done! Each smoothie pouch makes a 20-ounce smoothie when blended with 1½ cups of liquid.
The cost is about $6.99 per smoothie. You can make a one-time order order or you can select the Autoship & Save option to get a delivery sent automatically at regular intervals. When selecting Autoship & Save, you can select for your shipments to be sent anywhere from every week to every 12 weeks. The minimum order amount is $35 and you will get free shipping for orders more than $150.
Click here to try out The Frozen Garden for yourself!
6. Superfood Smoothie Mix Delivery Service: Philosophie
Philosophie technically isn't a smoothie delivery service, but smoothies made with their plant-based protein superfood powders are so nourishing and flavorful that I just had to include them here!
All of the Philosophie Superfood + Protein Blends are 100% organic, raw, vegan, gluten-free, and contain no fillers or additives. They contain nothing but the purest, most healing ingredients that have been deemed "superfoods" due to their high nutrient density. As I mentioned, you can use these superfood blends to make healthy smoothies. You can even sprinkle the powder over oatmeal or yogurt, or mix it into batter for muffins, cookies or pancakes to give them a nice boost of protein and nutrition.
You can select from three tasty flavors: The energizing Cacao Magic blend, detoxifying Green Dream blend, and beautifying Berry Bliss blend. Each of the blends contain wholesome, plant-based sources of protein, vitamins and minerals. Every one of them will leave you feeling renewed and vibrantly healthy. Each Philosophie Superfood + Protein Blend also comes with a recipe for a classic Philosophie Superfood Smoothie.
You can order their products à la carte, as they do not offer a subscription service. The price is $28.99 for an 8-ounce bag or $52.99 for a 16-ounce bag of their superfood protein blend powder. Lastly, you will get free shipping on all U.S. orders over $75.
Click here to check out Philosophie!
7. Ready-to-Drink Smoothie Delivery Company: Project Juice
Project Juice sends USDA Certified Organic protein smoothies, juices, and cleanses straight to your doorstep. Project Juice works with local, certified organic farms to create nutrient-rich drinks that are bursting with flavor.
Their plant-based protein smoothies are ideal for a meal replacement, to assist with post-workout recovery, or to satisfy a sweet teeth in a healthy way. Project Juice also sells non-GMO, cold-pressed bottled juices that are filled with vitamins, antioxidants, and enzymes. Their organic juice cleanses are designed to flush out toxins, restore your desire for eating real food, give you back your best energy and reset your metabolism. They even offer tiny wellness shots to give your nutrition an extra kick when you need it.
All you have to do is open the bottle and sip – there is no need to blend anything. You can order a pre-selected or customized botted drink pack to suit your preferences and health needs. The cost works out about $12.50 per bottle, which is a bit pricey, but you're paying for quality and convenience. You can choose to make a one-time purchase or you can sign up for a discounted auto-renewal service if you would like to receive drinks on a weekly basis.
Click here to try out Project Juice for yourself!
To summarize, although healthy and affordable smoothies can be difficult to find, there truly are fantastic smoothie delivery services available. By signing up for one that suits your needs, you can have easy access to nutritious smoothies, no matter where you live!
Interested in other At-Home Delivery Services?
Check out these useful articles I wrote:
Do you use a smoothie delivery company, or do you prefer to make them from scratch at home? Let me know in the comments below!