In this article, I have reviewed and ranked the best affordable, frozen smoothie delivery services online. They send nourishing, convenient, and nutrient-dense smoothies straight to your front door. All of the ready-to-blend and pre-mixed smoothies in this round-up are made with real food. They are also completely free of any added sugars, fillers, or additives. Special deals and discounts included!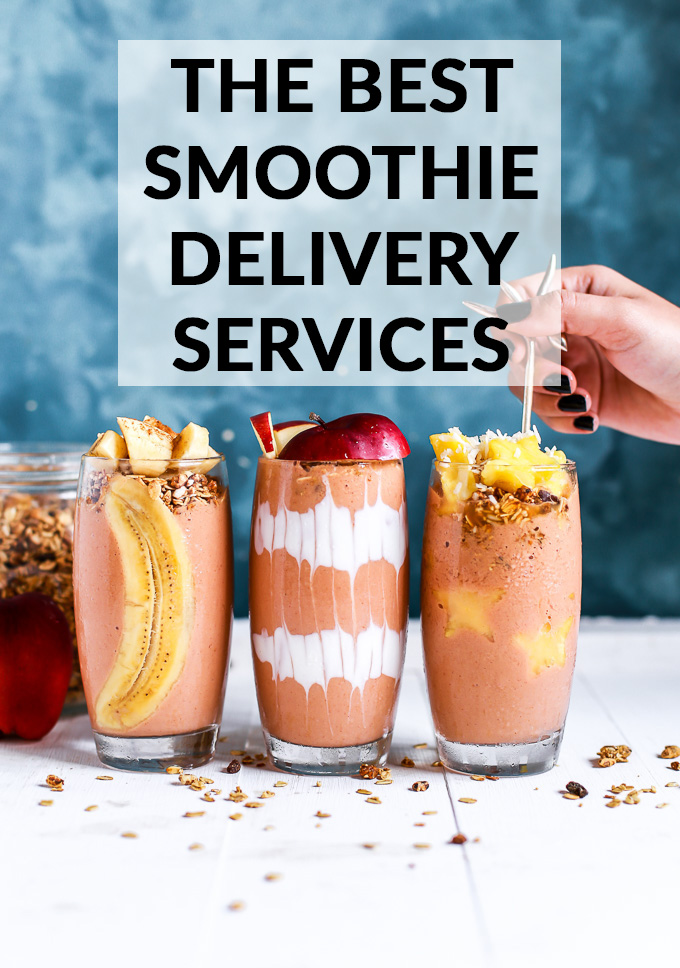 If you don't regularly drink smoothies, you need to start. For me personally, they have led to improved digestion and weight loss. Protein smoothies have also aided me with post-workout muscle recovery. In addition, drinking smoothies is such an effortless way to incorporate more fruits and vegetables into your diet.
However, mornings can be challenging. Many people struggle with not getting enough sleep the night before and they are constantly pressed for time. There is also the added stress of getting a number of tasks done before heading out for the day.
If you want to simply your life and improve your health, I highly recommend signing up for a frozen smoothie delivery service. Smoothie delivery services save so much time, money, and effort. All you have to do is sign up for a quality delivery service online. Then everything you need to make ready-to-blend or even ready-to-drink smoothies is delivered right to your home. Keep reading to learn more about my top choices!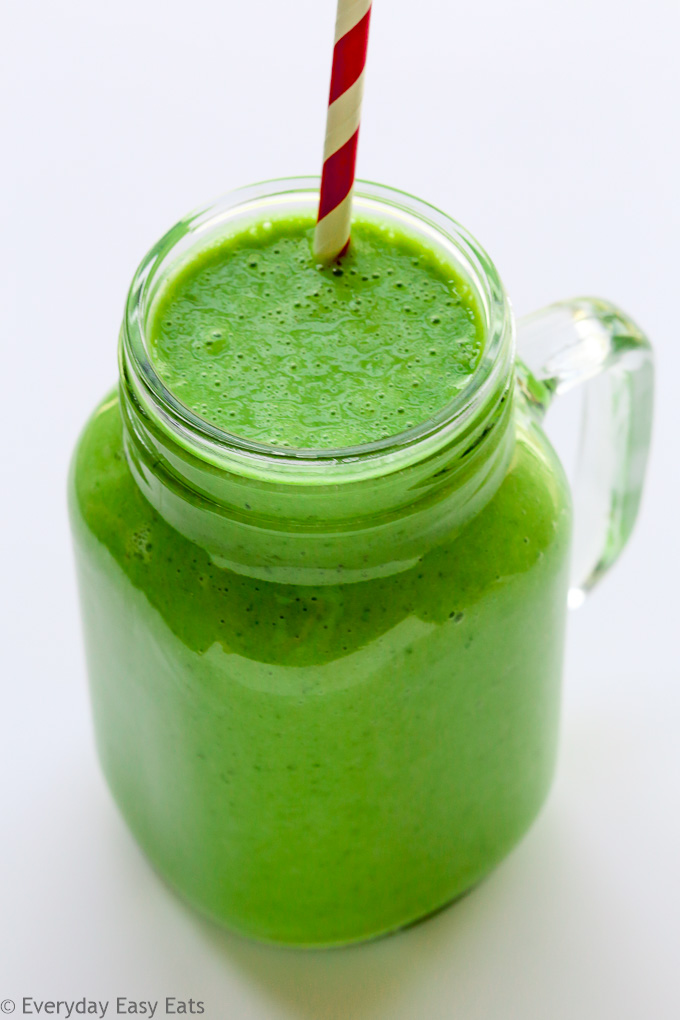 1. Healthy Frozen Smoothie Delivery: Blendtopia
Blendtopia is an organic smoothie kit delivery service that sends nutritionally-balanced, superfood smoothies straight to your front door. All of their ingredients are USDA Certified Organic, Non-GMO Project Verified, gluten-free, dairy-free, soy-free, and vegan.
If drinking a smoothie is part of your daily routine, you need to check out Blendtopia. Their high-quality smoothies are nutrient-rich, competitively-priced, and super flavorful.
Their smoothie packs are shipped frozen in insulated packaging on dry ice. Each smoothie pack contains organic fruit, vegetables, and superfood chips made of organic superfood blends. All you have to do to make a quick smoothie is pour the contents of a smoothie pack into your blender. Then, add 12-14 ounces of liquid and give your blender a whirl. One smoothie pack will make one 20-ounce or two 10-ounce smoothies.
Their smoothies are available in the following health benefit varieties: Energy, Detox, Glow, Strength, and Immunity. They also offer the following Keto Certified smoothie blends: Chocolate Chai (immune boosting), Green (cleansing), and Berry (immune boosting). All of their ready-to-blend superfood smoothie kits are made with nutrient-dense foods that are packed with vitamins, minerals, and antioxidants.
The price ranges between $5.99 to $7.49 per smoothie. You can order a box that contains either 8, 12, 16 or 24 smoothie blends. You can choose to make a one-time purchase or sign up for a subscription to receive their smoothie kit boxes. If you choose to subscribe, you will receive free shipping on every order for the lifetime of your subscription. You can choose to get a delivery every 1, 2, 4 or 6 weeks. Finally, you can change, pause, skip, or cancel your subscription at any time.
Based on Blendtopia's outstanding quality, reliability, affordability, and convenience, it is my top choice for frozen smoothie delivery.
Click here to get free shipping on all subscription orders from Blendtopia!
2. Affordable, Frozen Smoothie Delivery: SmoothieBox
SmoothieBox delivers ready-to-blend frozen smoothies to your doorstep. Their smoothies are made with clean, organic ingredients and contain no added sugar or artificial ingredients.
Each box comes with 20 pre-portioned smoothie pouches. Each pouch contains a nutritionally-balanced blend of flash-frozen fruits, vegetables, and seeds. SmoothieBox's single-serving, ready-to-blend smoothie packs are available in five delicious flavors: Berry, Green, Cacao, Clementine, and Strawberry Banana. You can also choose to add a variety of smoothie boosters to your box. These include grass-fed collagen, SuperGreens, chocolate whey, vanilla whey, chocolate vegan, and vanilla vegan protein powder.
To make a smoothie, simply pour the contents of a smoothie pouch into your blender. Then, add some liquid and blend until smooth and creamy. Depending on how much blending liquid you use, each smoothie pouch will yield two 8-12 ounce smoothies.
Each SmoothieBox containing 20 pre-made frozen smoothie packs costs $129.00. As each pack makes 2 smoothies, the price works out to about $3.23 per smoothie. Additionally, shipping is always free. Your smoothie packs get sent to you in an insulated box with dry ice, to ensure that everything remains frozen upon arrival.
You may choose to have a SmoothieBox delivered every 4, 6, or 8 weeks. You can pause, delay, or cancel your subscription at any time, without any hidden fees or penalties. If you're not completely satisfied with your order, they will either send you a replacement, offer you credit towards your next delivery, or give you a refund. Finally, here is a limited-time deal that SmoothieBox is offering exclusively to my readers:
Click here to get $15 off your first SmoothieBox with the code EASYEATS!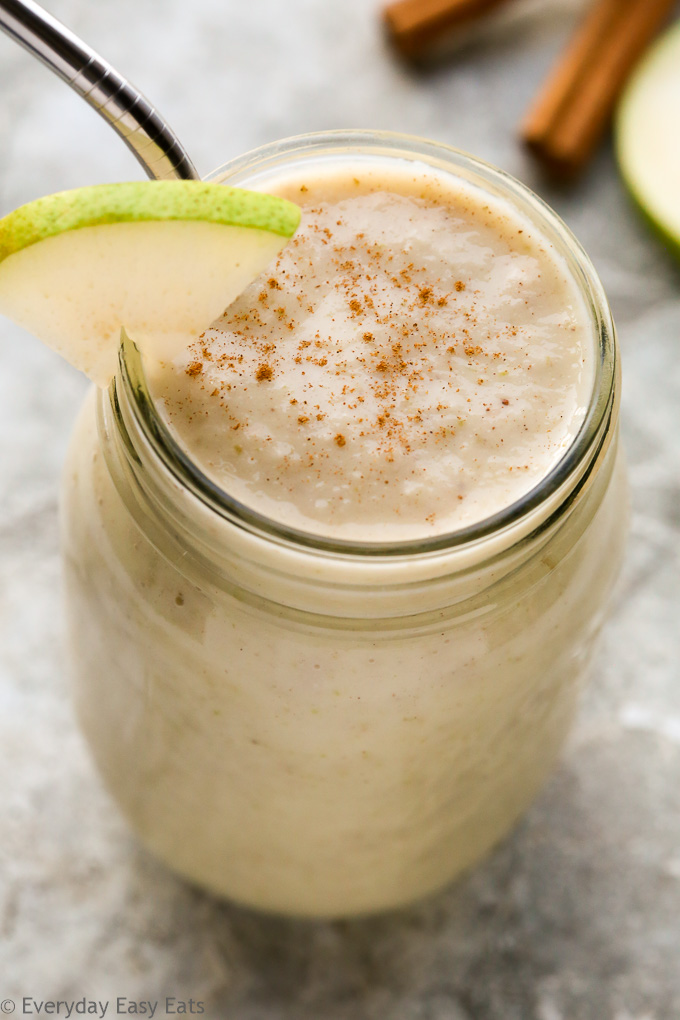 3. Real Food, Frozen Smoothie Delivery: The Frozen Garden
The Frozen Garden's smoothies are handcrafted using 100% whole fruits, vegetables, seeds and spices. As a company, they are committed to the real food movement and supporting real food farmers.
All of The Frozen Garden's smoothies are Non-GMO Project Verified. They use Certified Organic for any ingredient on the EWG's Dirty Dozen™ list that are not available locally. The company sources their ingredients from local farmers whenever possible. In addition, they often receive their greens within a day of harvest for maximum freshness.
They are also dedicated to minimize any negative impact on the environment, while making sure nothing goes to waste. In line with this, their smoothie pouches are BPA-free and can be recycled in most residential recycling programs. Your smoothie pouches will arrive in a cardboard box that is 100% curbside recyclable. The box will contain a compostable, insulated liner and enough dry ice to maintain a frozen environment for the duration of transit.
To make a smoothie, just pour the frozen pre-made smoothie mix into a blender. Add your liquid of choice using the convenient fill line on back of pack. Then blend for 60 seconds and you're done! Each smoothie pouch makes a 20-ounce smoothie when blended with 1½ cups of liquid.
The cost is about $6.99 per smoothie. You can make a one-time order order or you can select the Autoship & Save option to get a delivery sent automatically at regular intervals. When selecting Autoship & Save, you can select for your shipments to be sent anywhere from every week to every 12 weeks. The minimum order amount is $35 and you will get free shipping for orders more than $150.
Click here to check out The Frozen Garden!
4. Pre-Blended, Affordable Frozen Smoothie Delivery: Evive
Evive sends pre-blended frozen smoothie cubes to your doorstep. Their non-GMO smoothie blends are made with healthy, organic ingredients. Their frozen smoothie cubes are packaged into single-serving wheels, sort of like an ice cube tray.
The company offers two different lines of smoothie cubes: Energizing and Extra Protein. Their Energizing Line consists of classic smoothies are made with organic fruits, vegetables, and superfoods. Their Extra Protein Line features protein smoothies that contain 15+ grams of plant-based protein to support active lifestyles.
To make a smoothie, simply pop the frozen cubes into a shaker bottle or mason jar. Add your liquid of choice, such as plant-based milk or water. Then, allow the mixture to stand for about 20 minutes. Once the cubes have melted, just give your container a shake and enjoy!
The price works out to $4.50 to $5.00 per wheel for their classic smoothie flavors. For their extra protein flavors, the cost ranges between $5.50 to $6.00 per wheel. You can decide to have a box containing either 15 or 25 products, which gets delivered using a subscription system. You can change your flavors and skip orders as needed.
Click here to try out Evive for yourself!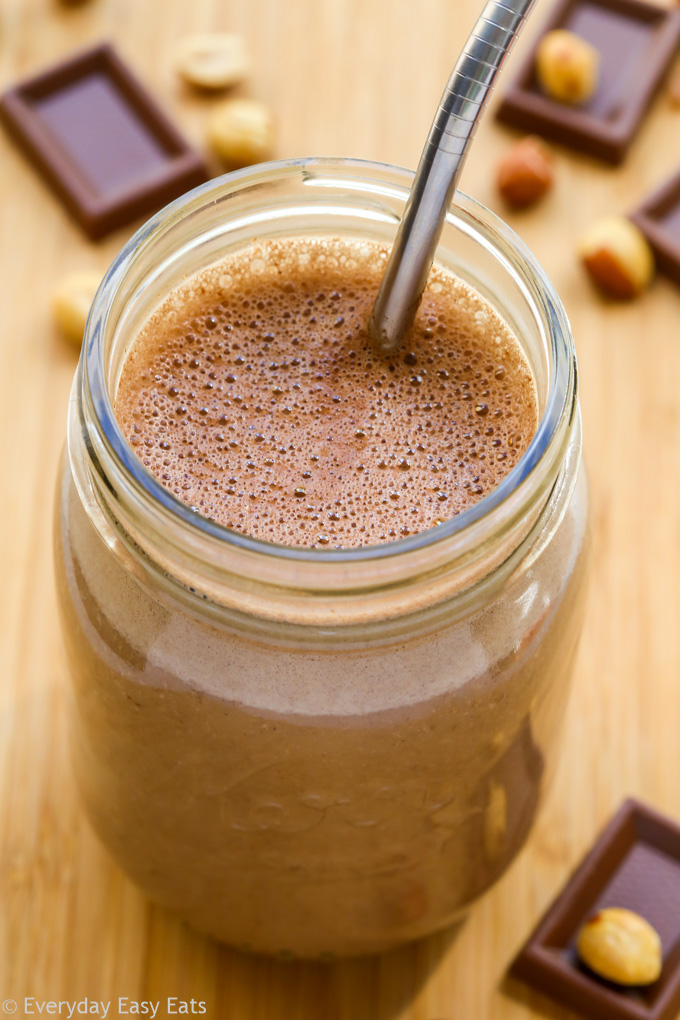 5. Frozen Healthy Smoothie Delivery: Bumpin Blends
Bumpin Blends sends dietician-designed frozen smoothie cubes straight to your front door. You can select superfood blends based on your unique nutritional needs, to support specific symptoms. Their smoothies are designed to help with anything from headaches and bloating to anxiety and trouble sleeping. You can take a 2-minute quiz on their website to find the right blends, personalized just for you.
All of their smoothies are made with organic, natural, and whole-food ingredients. They offer 23 perfectly-portioned smoothie flavors that are tailored to your body and lifestyle. Their smoothie blends come in mouth-watering flavors like peanut butter cup, apple crisp, cinnamon chai, and cookie dough. The company also provides a 24/7 hotline to text a nutritionist with questions or to request recipes.
To make a smoothie, simply pour six pre-blended cubes into the blender, add one cup of liquid, and enjoy! Each blend is portioned make one 16-oz smoothie or two 8-oz smoothies. The price per smoothie blend varies between $9.57 and $12.57, depending on the size of your delivery.
You can choose to have a bi-weekly or monthly subscription. You can update your flavors or skip your delivery. Their delivery boxes are packed with dry ice in an eco-friendly, dissolvable cooler. That way, the smoothie blends will stay nice and frozen until they arrive.
Click here to get free shipping on all orders from Bumpin Blends!
Final Thoughts
Frozen smoothie delivery services can help you save time, energy, and money. All you have to do is sign up for a service that suits your needs. This will allow you to enjoy nutritious smoothies anytime, no matter where you live.
I chose Blendtopia as my top choice for frozen smoothie delivery due to their high-quality ingredients, affordable price, and flexible subscription model. However, the choice is ultimately yours. I honestly think you will be happy with any of the smoothie delivery companies I have discussed above.
Frequently Asked Questions
What Are the Benefits of Smoothie Delivery Services?
Getting smoothies delivered to your door is a simple way to add more fruits and vegetables to your diet. It also eliminates waste from ingredients that go bad in your kitchen. In addition, it is an excellent way to ensure you have nutritious meal-replacement options on hand on busy days.
How Do Smoothie Delivery Services Work?
Smoothie delivery services send the main ingredients you need to make smoothies directly to your door. Many come as boxed packages of frozen ingredients that you combine with some kind of liquid (such as milk, water, etc.) in a blender. However, some are pre-mixed and can be made without a blender. A few smoothies come ready to drink right away. Some delivery companies allow you to have a one-time order, whereas others deliver using a subscription model.
How Do I Choose the Best Smoothie Delivery Service?
It depends on what you want to get out of your smoothies. It also depends on what price point you're comfortable with. Different smoothie delivery services cater to different needs, and no one service is going to be right for everyone. You need to decide what qualities are most important to you (such as the types of ingredients, price range, flavor options, etc.) before choosing a service.
Are Smoothie Delivery Services Cheaper Than Buying a Smoothie?
The smoothies you get from a delivery service may either be cheaper or more expensive than what you would get in a store. It really depends on which service you choose. Smoothie delivery services charge anywhere from around $3.00 to $13.00 per smoothie. However, most range in price between $4.00 and $8.00. You will also need to add some kind of liquid to most, which adds a few cents to the cost. You will usually need a blender as well. Pre-made smoothies in grocery stores cost about $3.00, whereas ready-to-drink smoothies sold in smoothie shops generally cost around $7.00.
More Healthy Food Delivery Services
If you're interested in learning more about other at-home delivery services, check out these articles:
Do you use a frozen smoothie delivery company, or do you prefer to make them from scratch at home? Let me know in the comments below!
This article was originally published on June 28, 2020. It has been updated throughout to include new delivery services, helpful information, and exclusive offers.