In this article, I have reviewed the best healthy smoothie delivery services that send nourishing, convenient, and nutrient-dense smoothie kits and pre-made shakes straight to your front door. All of the ready-to-blend and pre-mixed smoothies in this round-up are made from real food and contain no added sugars, fillers, or additives.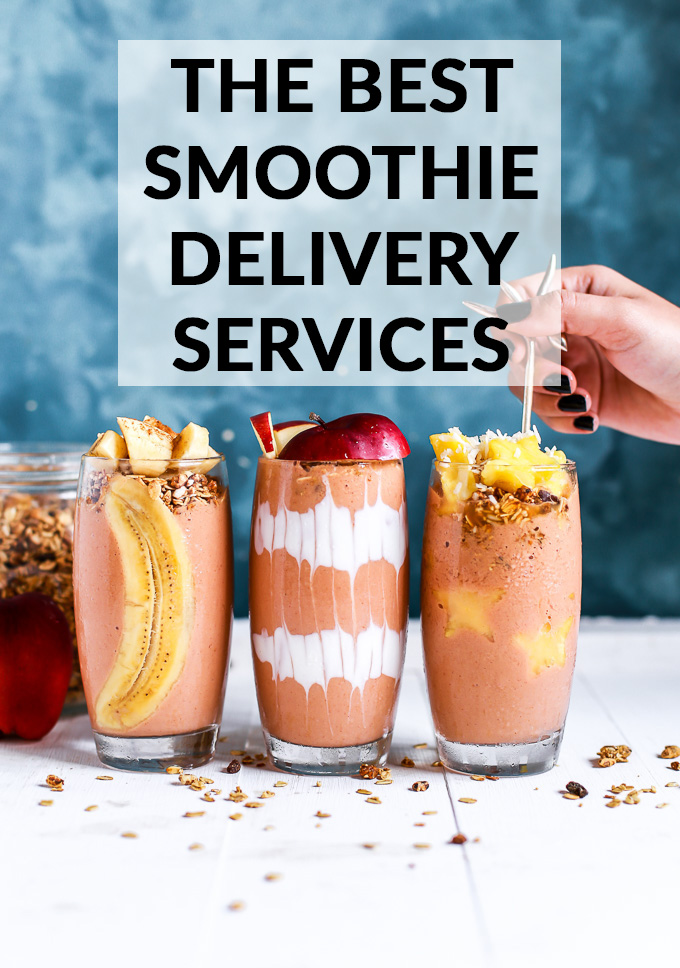 If you don't regularly drink smoothies, you need to start. For me personally, they have led to improved digestion, weight loss, and have also aided post-workout muscle recovery. Not only that, drinking smoothies is such an effortless way to incorporate more vitamins, minerals, nutrients, and antioxidants into your diet.
However, mornings can be challenging. Many people struggle with not getting enough sleep the night before, they are constantly pressed for time, and there is the added stress of getting a number of tasks done before heading out to work or getting your kids to school for the day.
If you're looking to simply your mornings and improve your health, I highly recommend signing up for a smoothie delivery service. Smoothie delivery services eliminate the need to meal plan in advance, buy a bunch of ingredients, then wash, chop, and measure them out.
All you have to do is sign up for a quality service online and then everything you need to make junk-free, ready-to-blend or even ready-to-drink smoothies is delivered right to your house. Keep reading to learn more about my top choices!
1. Organic Smoothie Delivery Service: SmoothieBox
SmoothieBox is a smoothie kit delivery service that is organic, nutrient-dense, and free of added sugars. If drinking a morning smoothie or protein shake is part of your daily routine, you need to try SmoothieBox. Their shakes are packed with the balanced macronutrients you need to fuel your busy day and will keep you feeling satisfied for hours.
Each box comes with 20 smoothie pouches that contain a nutritionally-balanced blend of fruits, vegetables, seeds, and optional grass-fed collagen, chocolate whey, vanilla whey, chocolate vegan, or vanilla vegan protein powder. SmoothieBox's shake mixes are available in four delicious flavors: Berry, Green, Cacao and Clementine.
The cost is less than $6 per serving and shipping is always FREE. Your SmoothieBox should arrive within a week after you place your order in a 100% recyclable cooler. You can choose during checkout if you wish to have a one-time order or a monthly subscription. If you choose to have a subscription, it can be paused, delayed or cancelled at any time, so there is absolutely no risk.
Based on SmoothieBox's outstanding quality, affordability, reliability, and convenience, it is my favorite healthy smoothie delivery service. Now, here is an amazing deal that SmoothieBox is offering exclusively to my readers:
Click here to get $15 off your first SmoothieBox with the code EASYEATS!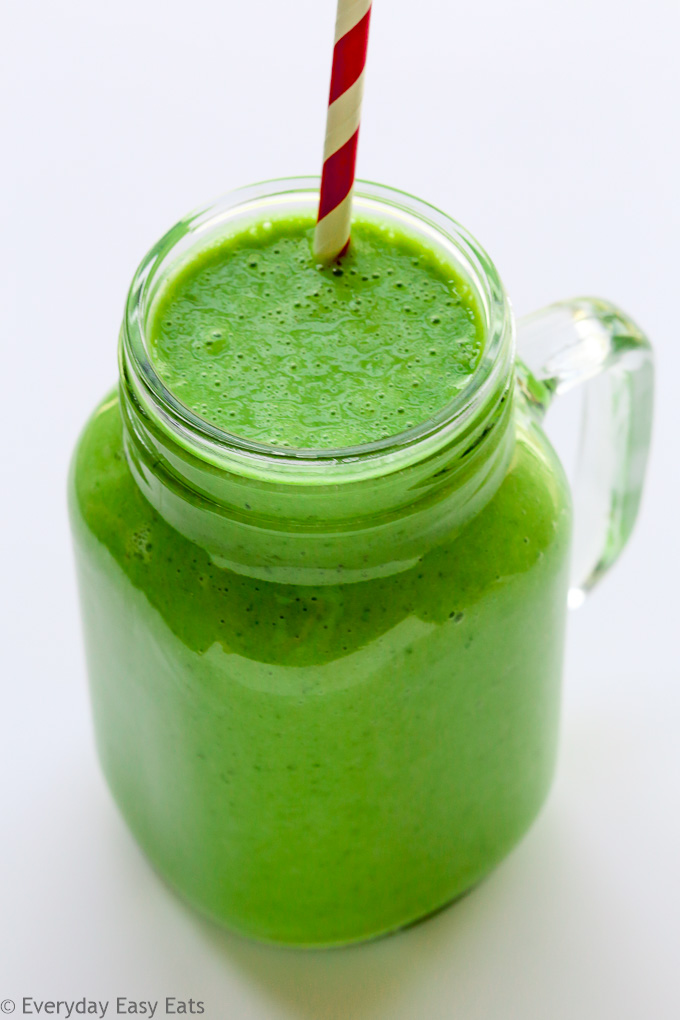 2. Keto Smoothie Delivery Company: Catalina Crunch
Catalina Crunch sells keto, low carb smoothie kits as well as keto-friendly cereal and snacks. They pride themselves on always using clean ingredients that are gluten-free and non-GMO, with no artificial flavors or colors.
Their smoothies are particularly suited to those following a ketogenic diet, as their smoothies contain only 3 grams of sugar and 5 grams of net carbs. They are also packed with 14 grams of healthy fats and 6 grams of plant-based protein. Catalina Crunch's shakes are also 100% vegan and are made with whole fruits and vegetables.
The way it works is they ship freeze-dried whole fruits and vegetables, pre-cut into individual cups, right to your door. Then you simply pour the ingredients into your blender, add some ice and water, and blend for 30 seconds.
Their low-carb smoothies come in three delicious flavors: Mixed Berry, Tropical Pineapple, and Strawberry Banana. You can select to have a one-time purchase or subscribe and save 10%, where you can cancel your subscription at any time.
Click here to get free shipping on all orders at Catalina Crunch!
3. Pre-Made Smoothie Delivery Service: Raw Generation
Raw Generation sends 100% raw, cold-pressed, non-GMO, and vegan smoothies (which are similar to fresh nut milks in texture) straight to your doorstep, with no blending required.
Their smoothies are packed with clean plant-based protein, healthy carbohydrates, and brain-boosting fats. You can choose a smoothie or protein shake pack that is specifically designed for post-workout muscle recovery, for vitality and vibrance, or to focus on getting toned and trimmed.
They also sell delicious raw juices, which are ideal for a cleanse or as a healthier cocktail mixer. Raw Generation never uses HPP (High Pressure Processing), meaning the juices and smoothies are not pasteurized and as a result, retain their natural healthy bacteria.
Click here to check out Raw Generation!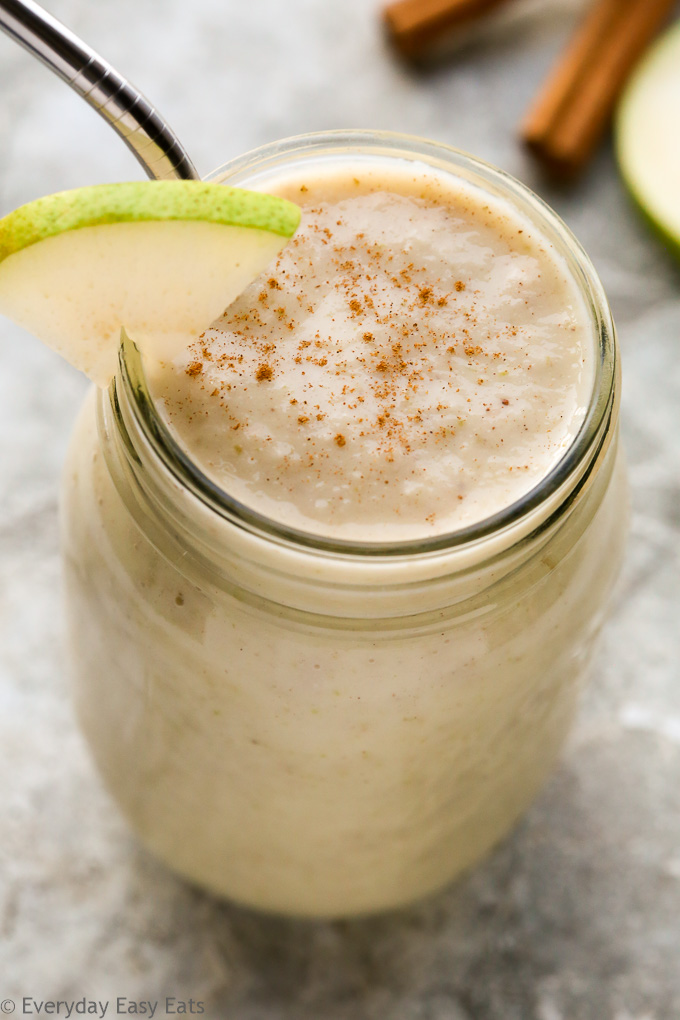 4. Real Food Smoothie Delivery Service: The Frozen Garden
The Frozen Garden's distinct smoothie flavors are handcrafted using 100% whole fruits, vegetables, seeds and spices. As a company, they are committed to the real food movement and supporting real food farmers.
All of The Frozen Garden's smoothies are Non-GMO Project Verified, and they use Certified Organic for any ingredient on the EWG's Dirty Dozen™ list that are not available locally. In addition, the company sources their ingredients from local farmers whenever possible and they often receive their greens within a day of harvest for maximum freshness.
The company is also dedicated to minimize any negative impact on the environment, while making sure nothing goes to waste. In line with this, their smoothie pouches are BPA-free and can be recycled in most residential recycling programs.
Click here to try out The Frozen Garden for yourself!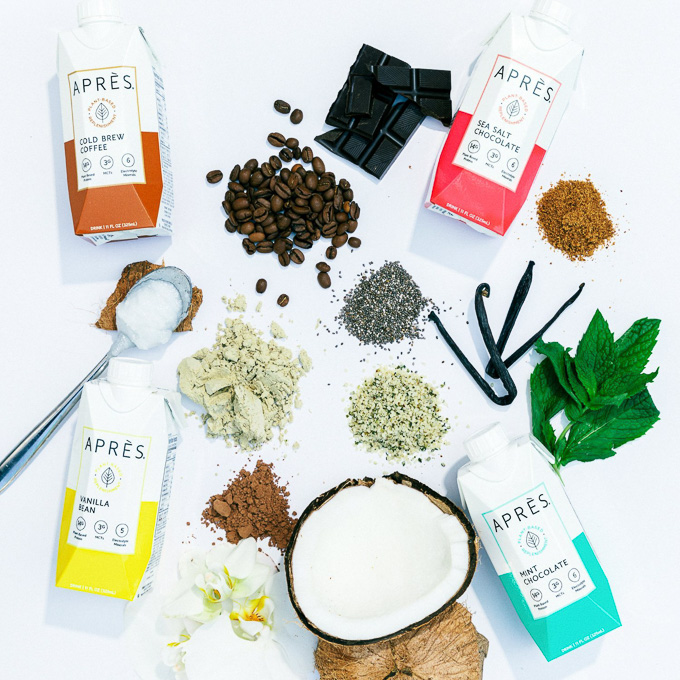 5. Protein Smoothie Delivery Company: Après
Après sells clean, plant-based replenishment drinks that are made with plant protein, metabolic fats, and electrolytes to help your body refuel and rehydrate. Each drink contains 14 grams of plant protein and 3 grams of MCTs to provide sustained energy.
All Après ingredients are vegan, non-GMO and do not contain any dairy, soy, or gluten. Their protein shake flavor selection includes: Mint Chocolate, Vanilla Bean, Cold brew Coffee, and Sea Salt Chocolate.
The best time to drink Après smoothies is after a workout, because it's designed with ingredients that help your body replenish from the inside out. Après drinks also work as a quick grab-and-go option for hurried mornings, as a pick-me-up during your 3PM slump, or as a bridge between meals on days where you need a little something extra.
Click here to get free shipping on all orders at Après!
Interested in other At-Home Delivery Services?
Check out these articles I wrote:
Do you use a smoothie delivery company, or do you prefer to make them at home? Let me know in the comments below!