Finding clean, high-quality wine isn't always easy. To help you out, I have rounded-up the best natural, biodynamic, sustainable, and organic wine delivery services online. In this article, I will discuss my top choices, along with some exclusive deals and discounts for my readers!
Most wines on the market today are highly-processed and contain high levels of sugar, alcohol, and harmful additives. In fact, there are 76 chemicals and additives that are approved by the FDA for use in winemaking. These additives are used to mask the low-quality ingredients and winemaking techniques used to produce the wine.
If you want to be sure the wine you're drinking is free of chemicals and toxic additives, you need to switch to organic and natural wine. It is truly the optimal choice to maximize the health benefits of wine and minimize any unwanted effects.
However, it can be difficult to find clean, healthy, and additive-free wine. Even if you do have access to a reliable local wine shop or grocery store, you are likely constantly short on time. This makes it challenging to get common errands, like grocery shopping, done.
Fortunately, there are a few amazing online wine stores that sell organic, biodynamic, sustainable, and/or natural wines. You can shop from the comfort of your own home and have wine delivered to your front door. Keep reading to learn more about my favorite natural and organic wine delivery companies!
1. Natural, Organic Wine Delivery: Dry Farm Wines
Dry Farm Wines is the only health-focused natural wine merchant in the world. All of their wines are independently lab-tested, to meet their strict standards for purity and taste. They curate the world's best organic, sustainable, and natural wines and send them straight to your doorstep.
Their wine selection includes a delicious variety of red, white, rosé, and sparkling wines. Each of their wines are completely free of any chemicals, additives, preservatives, GMO fruit, and commercial yeast. Their wines contain less than 1 g/L of sugar, so they are statistically sugar-free. This makes their wines both keto-friendly and Whole30-compliant. In addition, the alcohol content of every wine they sell is 12.5% or less.
When you sign-up for a subscription, you can set up scheduled shipments that best suit your preferences. You may cancel your membership at any time, so it's risk-free. Additionally, every bottle of wine they send you is protected by their "100% Happiness Promise". That means if you don't like a wine for any reason, they will either replace the bottle or refund you in full, whichever you prefer.
Dry Farm Wines offers outstanding quality, reliability, value, and convenience. For that reason, it is my top choice for natural and organic wine delivery. If you use the link below, you will get this unbelievable deal that Dry Farm Wines is offering just for my readers:
Click here to get your first bottle of wine for just 1 penny at Dry Farm Wines!
2. Organic & Sustainable Wine Delivery: Plonk Wine Club
Plonk Wine Club is an incredible online wine subscription service. They specialize in bringing their members small-batch, organic, and sustainable wines from around the world. They curate real, authentic wines made by small-scale farmers from diverse wine regions, not industrial manufacturers from large wine industry conglomerates.
Plonk Wine Club's shipments feature natural wines that are grown using organic and biodynamic methods. That means no pesticides or commercial additives such as colorants, acidifiers, artificial sugars, alcohol enhancements, or chemicals of any kind are used.
You can customize your own case of wine or purchase an expertly-curated wine box. They offer 4, 6, and 12 bottle shipment options for all wine club subscriptions. You can choose to have your wines sent to your home either monthly, bimonthly, or quarterly. All of their shipments include detailed descriptions, recipe pairings, and tasting notes for each of the featured wines. Shipping is always free and you may cancel, pause, or skip deliveries at any time.
Click here to join Plonk Wine Club!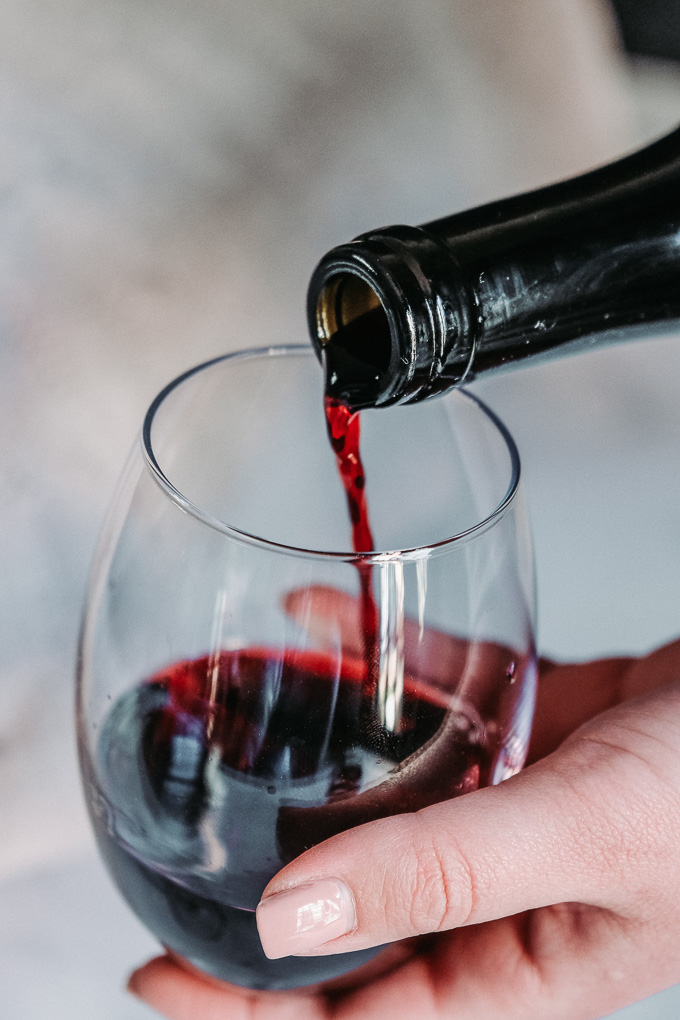 3. Biodynamic, Clean Wine Delivery: Thrive Market
Thrive Market is an popular online store that sells healthy, organic food and natural products at 25-50% below retail prices. I like to think of it like Amazon (online retailer) meets Costco (low, wholesale prices) meets Whole Foods (all wholesome, junk-free foods). The company offers high-quality, award-winning wines that are very affordably-priced.
Thrive Market's wines are made using organic, biodynamic, or sustainably-farmed grapes, with no added sugar or sweeteners. All of their wines are sourced from small and mid-size producers. Every bottle in Thrive Market's clean wine collection is handpicked by a Master Sommelier. This is done to meet their rigorous standards for taste, quality and sustainability.
To order anything from Thrive Market, all you have to do is sign-up for a Thrive Market membership. You can cancel your membership at any time, so there is no risk to join. If you use the link below, you will get this fantastic limited-time bonus when you become a member:
Click here to get $60 worth of free groceries when you join Thrive Market!
4. Sustainable & Organic Wine Delivery: Misfits Market
Misfits Market sends certified organic and sustainably-sourced groceries, including produce and wine, to your door at up to 40% off grocery store prices. It is free to become a Misfits Market member, without any commitments or membership fees.
The company sources wines that are organic, use sustainable practices, are low in sulfites, and/or are vegan. Then, they curate the wines into bundles that highlight each wine's unique flavor profile. Finally, they price their wines as competitively as possible, so that you can enjoy quality wines at prices that are cheers-worthy.
Misfits Market ships their wine in recycled cardboard boxes that are 100% recyclable with eco-friendly padding for safety. Each of their wines is bottled at its peak and ready to drink upon arrival. That means no lengthy storage or aging is needed to enhance each bottle's unique taste.
When you make an order, you will have a shopping window where you can build your box. You can order wine bundles without having to purchase any other groceries. There is a $8.99 alcohol service fee, which covers certain operating and delivery costs. However, they will waive that fee for any order of six bottles or more.
Your order will be saved and gets automatically charged when the shopping window closes. Your grocery/wine box then gets delivered right to your home within 2-3 days for a flat shipping fee. You may skip deliveries, pause, or cancel at any time.
Click here to try out Misfits Market for yourself!
5. Organic, Natural Wine Delivery: Tinto Amorio
Tinto Amorio sells organic and natural wines with a focus on sustainability, transparency, and quality. The company offers bottled wines and canned wine cocktails that are crafted with little to no intervention. Their limited-production wines are made with sustainably-farmed and certified-organic grapes, low sulfites, and wild yeast.
The brand is California-based and minority-owned by family and friends. In addition, 5% of the company's proceeds are donated to charities in the community (such as local food banks in California).
You can purchase drinks individually, and if you buy at least 6 bottles or 16 cans you will get free shipping. The company also offers the option to join their wine club, which is a wine delivery subscription service. Wine club members receive 15% off biannual wine releases, first access to new wines, and 10% off sitewide between releases.
Click here to check out Tinto Amorio's organic and natural wines!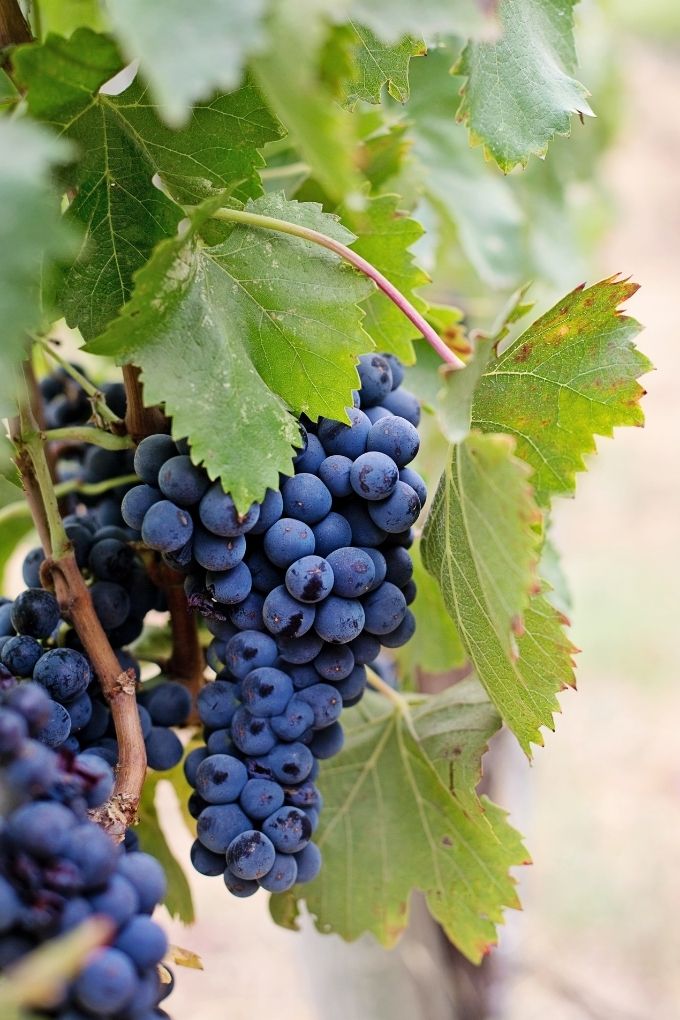 6. Low-Sulfite & Vegan Wine Delivery: Besa mi vino
Besa mi vino is a canned wine brand that is LA-based and women-operated. They offer wines that are certified-organic, low in sulfites, and sustainably-made. Their wines are also vegan, gluten-free, contain no added sugar, and have a 12.5% alcohol content.
Besa mi vino's clean wines are made with organically-grown grapes. The company avoids non-organic chemicals, such as herbicides and fungicides, in the vineyards. They also do not use unnecessary additives, like preservatives and food dyes, in the winemaking process.
The company offers free shipping on every order. You have the option to make a one-time order or you can set-up a recurring subscription. With a subscription, you will automatically receive a monthly order of wine and save 10% on each order. There are no commitments, so you can cancel, pause, or switch-up your subscription at any time.
Click here to try Besa mi vino's clean wines!
7. Natural, Sustainable Wine Delivery: Usual Wines
Usual Wines sells wines made from sustainably-farmed grapes in small batches with minimal intervention. Their promise to you is that they do not add anything artificial during the winemaking process. That means their wines are made without any added sugars, flavorings, concentrates, or colorants.
Their wines are packaged into 6.3-ounce, single-serving bottles. That means each bottle gives you a fresh, full glass of wine (plus a little bit more). These by-the-glass wine bottles are perfect for sampling, sharing, or pairing with a meal. Their wine bottles are sold in 6, 12, 18, and 24 packs.
Additionally, Usual Wines sells 8.45-ounce canned wine spritzers, which are available in seasonal flavors. They are made with clean, all-natural ingredients and are low in alcohol. Their canned wine spritzers are sold in 8, 16, and 24 packs.
You can make a one-time purchase or you can sign-up for their subscription service to get a monthly delivery of wine. If you sign-up for a subscription, you will receive a 17% discount off each shipment. A two-shipment minimum commitment is required for the subscription service, but you can cancel any time after your first two shipments.
Click here to make your first order at Usual Wines!
Final Thoughts
After reading this article, I hope you have learned that there are excellent organic wine delivery services available. You just have to do some research and then sign-up for one that suits your preferences. This will enable you to have easy access to natural wine, no matter where you live!
More Healthy Delivery Services
If you would like to learn more about other at-home delivery services, see these other helpful articles:
Do you prefer buying natural, biodynamic, and/or organic wine? Let me know in the comments below!
This article was originally published on April 20, 2020. It has been updated throughout to include new delivery services, helpful information, and exclusive offers.