Monthly food subscription boxes allow you to get food regularly delivered right to your doorstep, saving you a ton of time and money in the process. Whether you are looking for nutritious meal kits, high-quality meat, nourishing smoothie kits or junk-free snacks – this roundup of the best monthly subscription boxes for healthy, organic food is sure to please. And of course, I have included exclusive discounts just for EEE readers!
Monthly subscription boxes have gained so much popularity in the past few years. I believe this is due to that fact that they offer unparalleled convenience and allow everyday people to effortlessly save time and money. You set everything up online once and then it gets sent straight to your front door each month. How simple is that?!
Here are some benefits of monthly food subscription boxes:
They allow you to save time by eliminating the need for grocery shopping (no more sitting in traffic!).
Many food subscription boxes are tailored specifically to your personal preferences, which makes buying diet-specific food super simple.
They encourage you to prepare and eat food at home, which is better for your health and also prevents you from spending even more money going out to eat or getting take-out.
You can discover new, amazing items in the boxes that you likely wouldn't have found or purchased elsewhere.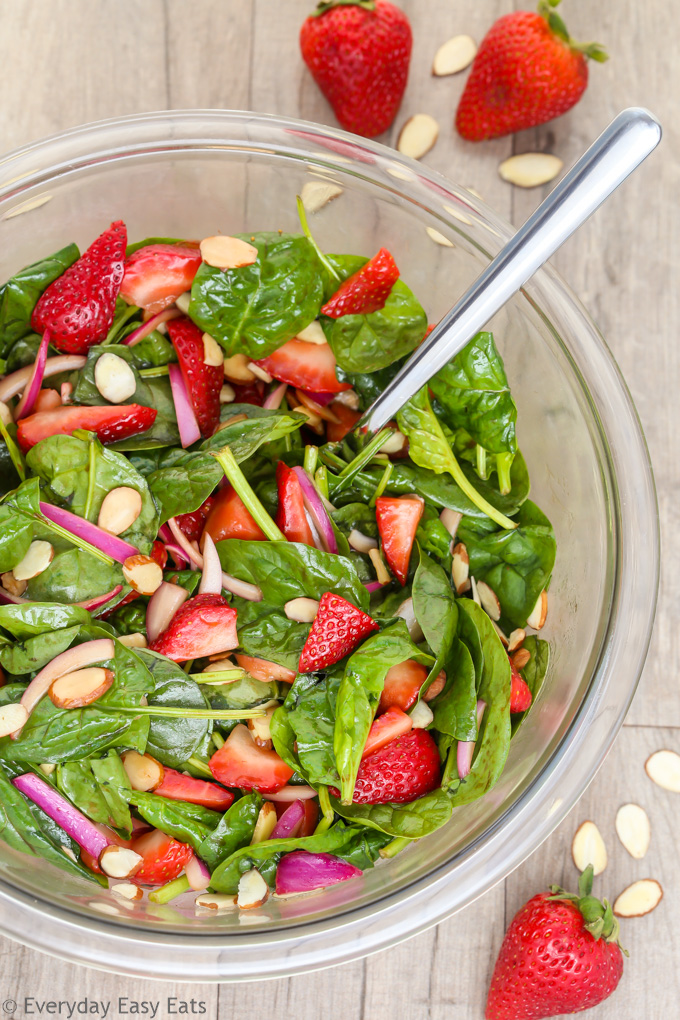 However, not all monthly food subscription box services are created equal. It is important to sign up for a subscription box that is reputable, offers great value, and contains ingredients that are actually good for you.
Keep reading to learn more about my choices for the best monthly subscription boxes for delicious, healthy, organic food!
1. Grass-Fed Meat Monthly Subscription Box: ButcherBox
I am a huge believer in using grass-fed, no-hormones-added and ethically-raised meat instead of conventional, factory-farmed meat. It's more humane, sustainable and it's higher in quality – which means its healthier to consume and also tastes better. However, it can be difficult to find organic, grass-fed meat.
ButcherBox is a popular monthly meat delivery service that delivers high quality, antibiotic- and hormone-free cuts directly to your door. Their meat selection includes 100% grass-fed and grass-finished beef, free-range chicken, heritage breed pork, and wild-caught Alaskan sockeye salmon.
The meat arrives frozen and individually vacuum-packed in an insulated, eco-friendly box. The price works out to less than $6 per meal and the shipping is always free!
To see how ButcherBox actually arrives to your house, check out this 1-minute video:
If you are having a hard time finding tasty, organic, top-quality meat near you, then ButcherBox is your answer!
Right now, ButcherBox is offering EEE readers a special deal of $10 off their order, plus FREE BACON. Click here to redeem!
In case you're wondering, ButcherBox's bacon is uncured, contains absolutely no sugars or nitrates, and is Whole30-approved. If you're looking for high-quality bacon, this is it. 🙂
2. Smoothie Kit Monthly Subscription Box: SmoothieBox
SmoothieBox is a monthly protein shake/smoothie kit delivery service that is organic, nutrient-dense, and free of added sugars. If drinking a protein shake is a part of your regular breakfast routine, I can't recommend SmoothieBox enough.
SmoothieBox's Collagen Super Smoothies were created to save time, simplify the morning, and make breakfast easy and nutritious. They are packed with the balanced macronutrients you need to fuel your busy day and will keep you feeling full (and great!) for hours.
Each box comes with 20 smoothie packs that are filled with frozen fruits and vegetables, nuts and grass-fed collagen protein. Each shake is ready in less than 3 minutes and tastes absolutely delicious! The cost is just $5.95 per smoothie and delivery is FREE.
Click here to try out SmoothieBox for yourself!
3. Organic Meal Kit Monthly Subscription Box: Sun Basket
Sun Basket is a meal kit delivery service that sends healthy, organic and eco-friendly ingredients with corresponding recipes right to your front door. This saves so much time and simplifies the process of cooking at home, because it eliminates the need for grocery shopping and meal planning. Everything is already done for you and is ready to go.
Sun Basket's meals are nutritionist-approved and are made with nutrient-dense produce, high-quality protein, good fats, and whole grains, with minimal added sugars or processed foods. All of their meals are ready in about 30 minutes or less and contain only 500 – 800 calories per serving.
Sun Basket offers different dietary plans such as Gluten-Free, Vegetarian, Paleo, Lean & Clean, and Family Meals. There is a wide variety of meal choices each week and the food actually tastes amazing!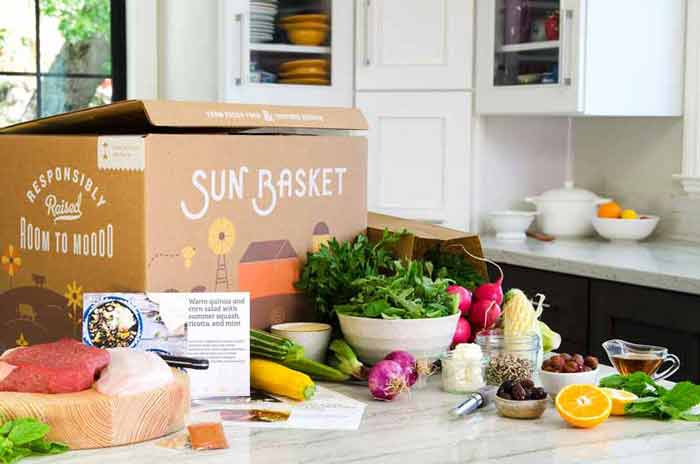 Click here to get $35 off your first delivery from Sun Basket!
4. Healthy Snack Monthly Subscription Box: Urthbox
Urthbox is a healthy subscription box delivery service that sends 100% GMO-free, organic and natural snacks right to your door. Their food selection includes everything from chips, snack bars, dried fruits and vegetables, sweets and chocolates, crackers, juices, and more!
Urthbox is a great, affordable way to discover new healthy snack food items. You can receive up to 30 full-size products per box at up to a $100 value!
You can customize your box by picking between Classic, Gluten-Free, Vegan and Diet options. They offer free shipping to the U.S. and you can cancel at any time, so there is no risk.
Click here to get $10 off your first snack box from Urthbox!
All in all, monthly subscription boxes are an easy way to save time, money, and discover new products. There truly are high-quality, dependable, and affordable subscription boxes for healthy, organic food out there. By doing your research and signing up for one that suits your preferences, you can ensure that you will always have nutritious, non-toxic food options on hand!
Let me know if you have tried or decide to try any of the above monthly subscription box services, I would love to know what you think!