Hey there! My name is Alia and I am so happy you're here. I am the founder, author, recipe developer, and photographer of Everyday Easy Eats – a food blog with easy recipes and tips for eating healthy everyday.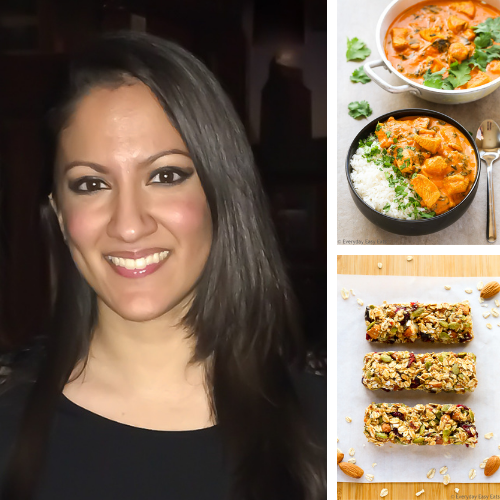 The Purpose of Everyday Easy Eats
I created this site as a way to help home cooks prepare delicious and effortless meals. For that reason, all of the recipes on Everyday Easy Eats rely on simplicity. That means they do not require any complicated techniques, hard-to-find ingredients, or long hours of prep work.
I also truly believe that the type and quality of food we eat has a profound impact on our health and well-being. That's why the majority of my recipes are made with clean and nourishing whole foods, such as nutrient-dense fruits and vegetables, grass-fed and organic meats, and healthy fats. However, I do think that balance is an important part of healthy living. So, I definitely do have some recipes for times when you feel like indulging!
In addition, I have many helpful non-recipe articles on the blog. These include recommendations for healthy eating, product and service reviews, comprehensive guides, and much more!
How To Get Started
To get started, have a browse through my recipe index of foolproof, tried and tested-until-perfect recipes. I have included lots of must-know tips and tricks with each of the recipes, to help you save time and up your game in the kitchen.
Then, sign up for my email list so you can join the Everyday Easy Eats community! You will get a copy of my cookbook, plus new recipes and other exclusive goodies delivered straight to your inbox for FREE! Be sure to also check out my favorites page for a list of must-have healthy products, services, and resources that I personally love and highly recommend.
Thank you so much for visiting my home on the web. I hope you find something great to make or learn something new. 🙂
– Alia