Online food delivery services allow you to get necessary items delivered right to your doorstep, saving you a ton of time, energy and money in the process. Whether you are looking for nutritious keto meals and meal kits, high-quality meat, low-carb snacks and smoothies, or even low-sugar wine – this roundup of the best keto, low carb food delivery services online is sure to please. And of course, I have included special discounts just for my readers!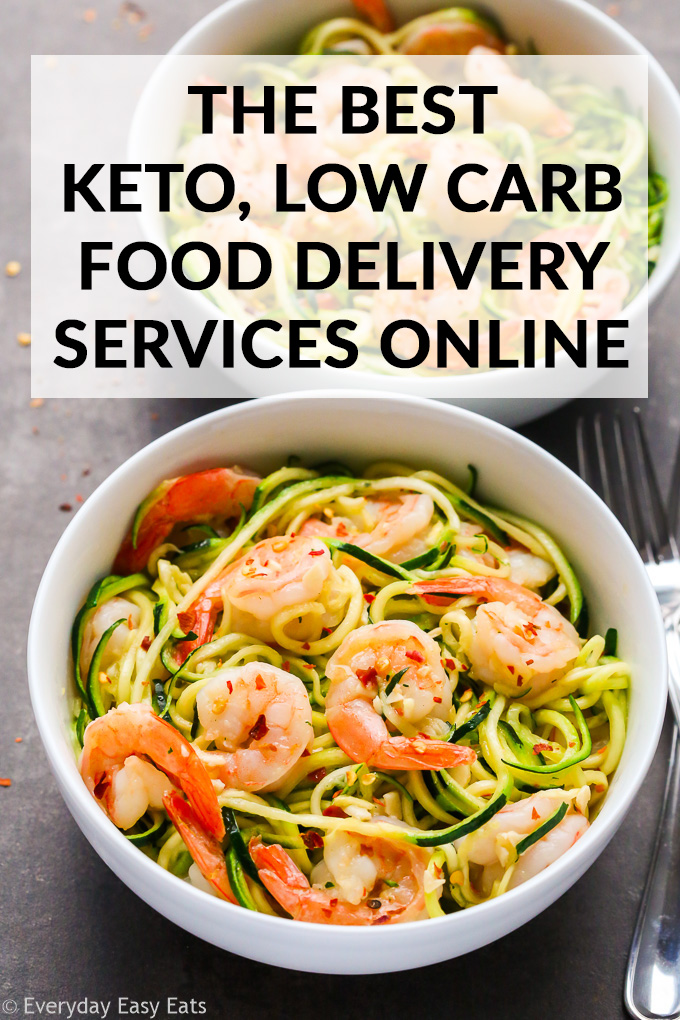 Food delivery services have gained so much popularity recently, because they offer unparalleled convenience. All you have to do is decide what type of food you want and how often you want to receive it, sign up online for a delivery service, and then the food gets sent straight to your front door. How simple is that?!
Utilizing an online food delivery service saves time because it eliminates the need for grocery shopping (no commuting and sitting in traffic is needed!). It also encourages you to prepare and eat food at home, which prevents you from spending even more money going out to eat or getting take-out. And as long as you choose a transparent, high-quality delivery service, it is an excellent option from a nutritional standpoint, because you know exactly what is going into your food.
In addition, if you're following a strict and restrictive diet, such as the high fat, low carb keto diet, it can be challenging to stay on top of things. Using a keto-specific food delivery service makes everything so much easier, because you don't have to constantly figure out what to eat or keep track of what is in your meals.
However, not all food delivery services are created equal. It is important to sign up for a delivery service that is reputable, offers great value, and uses high-quality, clean ingredients that are actually good for you. Keep reading to learn more about my choices for the best online delivery services for healthy and delicious keto, low carb food!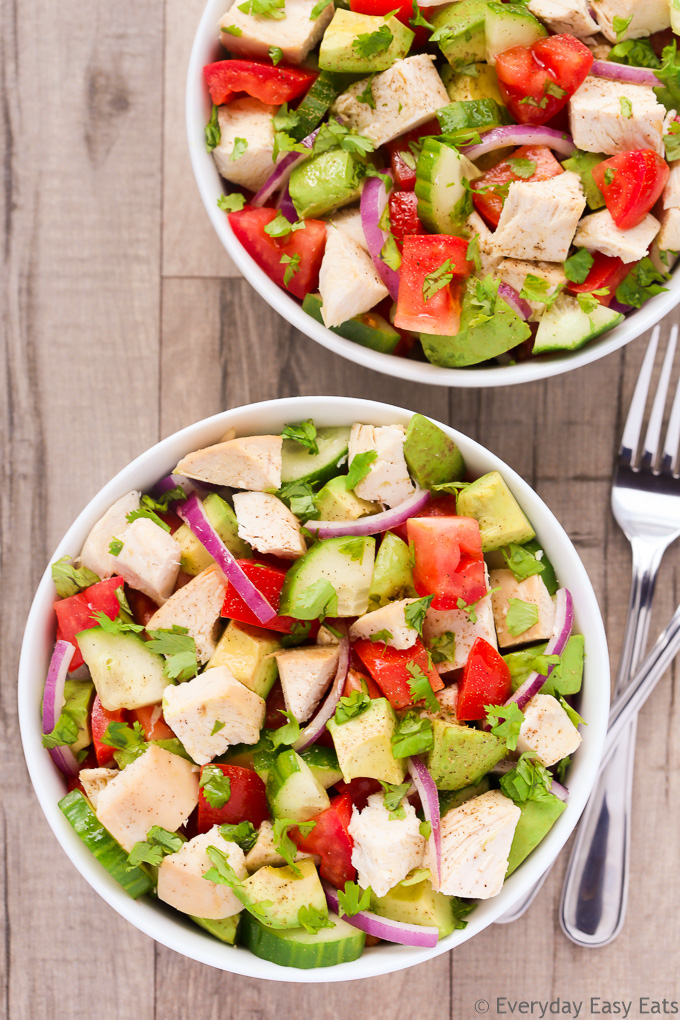 1. Keto Meal Delivery Service: Fresh n' Lean
Fresh n' Lean is a keto meal delivery service that sends fresh (never frozen), organic low carb meals straight to your doorstep in an insulated, environmentally-friendly box. Once your box arrives, all you need to do is unpack your meals and then put them in the fridge. Once you are ready to eat, simply heat up your meal in the microwave or on the stove. Absolutely no prep work, cooking or cleanup is required, so using a service like this is a huge time-saver.
Fresh n' Lean's ready-to-eat keto meals include whole-food options for breakfast, lunch, dinner and snacks, that are all fully-prepared by expert chefs. Their menu includes sustainably-sourced meat, wild-caught seafood, free-range eggs, organic dairy and non-GMO, naturally-grown fruits and vegetables.
One of the best features of this meal delivery service is that it is incredibly flexible, so you can choose to subscribe to a weekly meal plan or choose your meals à la carte. In addition, you can switch plans, pause or cancel anytime, so there is no risk.
Click here to try out Fresh n' Lean for yourself!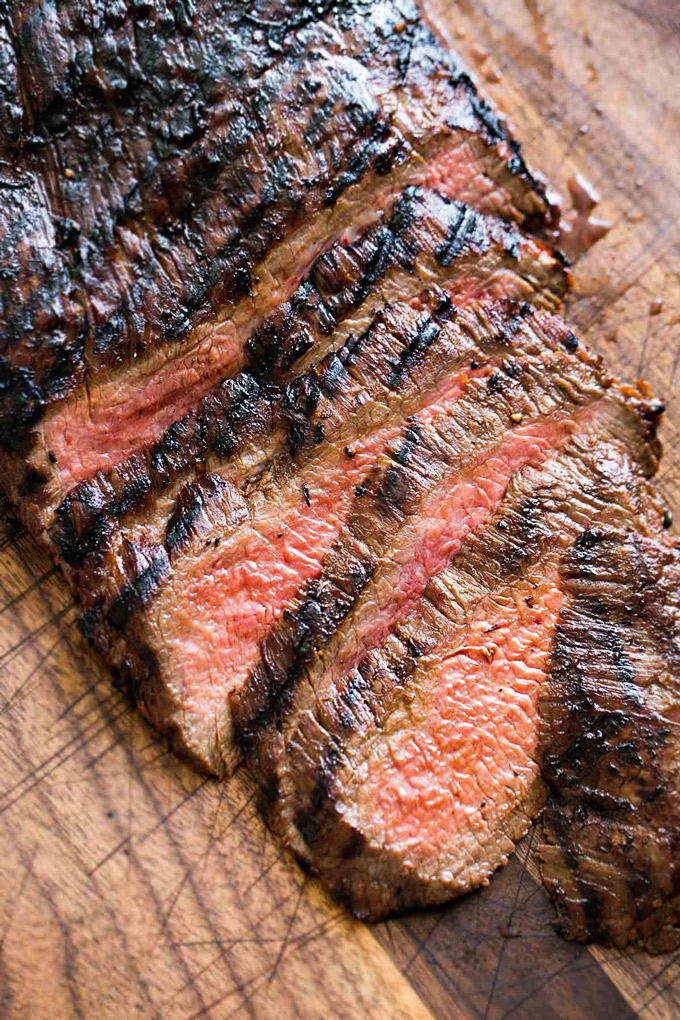 Pictured above: Grilled Marinated Flank Steak from Simply Recipes
2. High-Quality Meat Delivery Service: ButcherBox
If you're on keto, there's a high chance that a big part of your diet is consuming animal protein. However, its really important to make sure you're eating high quality meat and meat products that are free of any added sugars or fillers. Personally, I am a huge believer in using grass-fed, no-hormones-added and ethically-raised meat instead of conventional, factory-farmed meat. It's more healthy, humane, sustainable and just tastes better.
ButcherBox is a popular monthly meat delivery service that delivers organic, antibiotic- and hormone-free cuts directly to your door. Their meat selection includes 100% grass-fed and grass-finished beef, grass-fed and pasture-raised bison, free-range chicken, and heritage breed pork.
In addition, ButcherBox offers wild-caught and sustainably-harvested seafood, such as Alaskan sockeye salmon, halibut, cod, and lobster. The company also sells pre-made foods such as grass-fed beef burger patties, wild-caught salmon burgers, and hot dogs that contain no nitrates, nitrites, artificial flavors, or fillers. They also sell keto, paleo, and Whole30-approved bacon which is uncured, applewood-smoked, and free of added sugar and nitrates.
The main reason why I love ButcherBox is because of the high quality of their meat. ButcherBox's meat always tastes DELICIOUS and all of their animals are ethically-raised and naturally-fed. The meat arrives frozen and individually vacuum-packed in an insulated, eco-friendly box. The price works out to less than $6 per meal and the shipping is always free!
Click here to sign up for ButcherBox!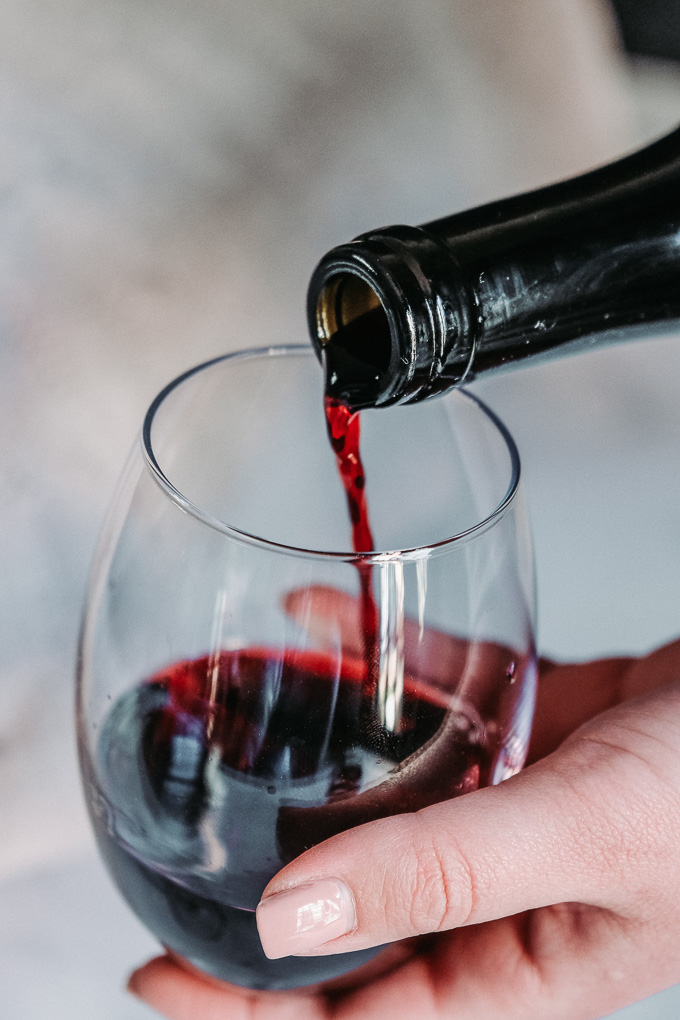 3. Low-Carb Wine Delivery Service: Dry Farm Wines
You definitely can still drink wine if you're following a ketogenic diet, as long as you choose the right wine. The best place I've found to buy natural, low carb wines is Dry Farm Wines.
All of their wines are free of sugar and carbs as they contain less than 1 g/L, so they are statistically sugar-free. This makes their wines keto-friendly and Whole30-compliant. In addition, their wines are free of preservatives, GMO fruit and commercial yeast.
I also recommend Dry Farm Wines because all of their wines are organic and do not contain any harmful chemicals and additives like most wines on the market. These additives are what actually cause hangovers, headaches, and brain fog – NOT the wine itself.
If you want to be certain that the wine you're drinking is safe, natural, keto-friendly and free of additives, I highly recommend buying organic and natural wine from Dry Farm Wines. You can cancel your membership anytime, so it's risk-free.
Click here to get your first bottle of wine for just 1 penny (seriously!)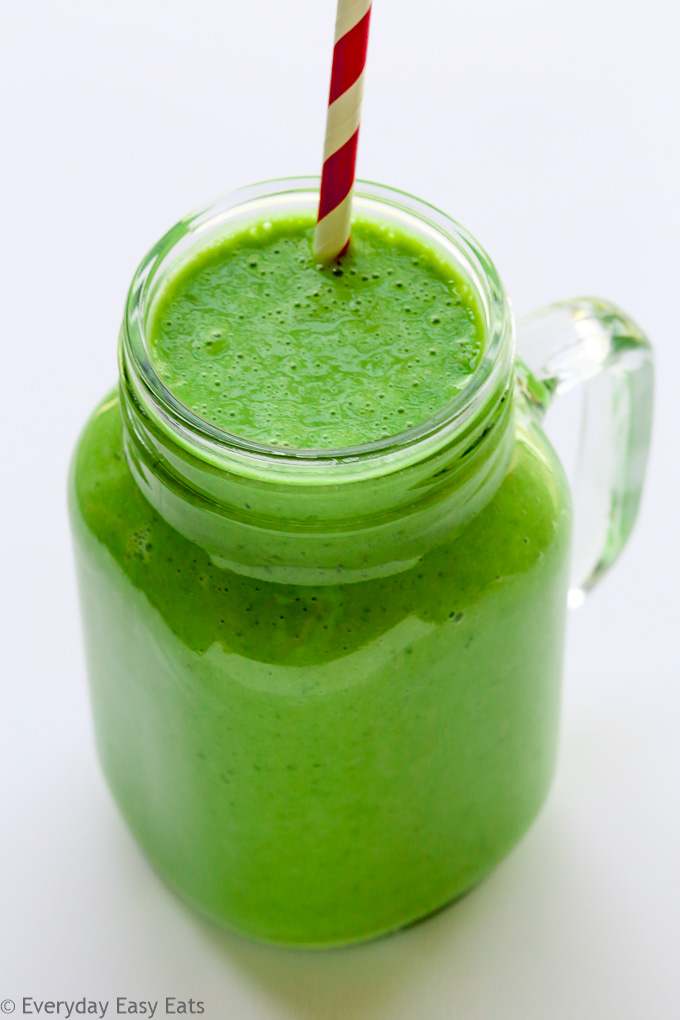 4. Keto Smoothie and Snack Delivery Service: Catalina Crunch
Catalina Crunch sells keto, low carb smoothie kits as well as keto-friendly cereal and snacks. They pride themselves on always using clean ingredients that are gluten-free and non-GMO, with no artificial flavors or colors.
Their smoothies are particularly suited to those following a ketogenic diet, as their smoothies contain only 3 grams of sugar and 5 grams of net carbs. They are also packed with 14 grams of healthy fats and 6 grams of plant-based protein. Catalina Crunch's shakes are also 100% vegan and are made with whole fruits and vegetables.
The way it works is they ship freeze-dried whole fruits and vegetables, pre-cut into individual cups, right to your door. Then you simply pour the ingredients into your blender, add some ice and water, and blend for 30 seconds. Their low-carb smoothies come in three delicious flavors: Mixed Berry, Tropical Pineapple, and Strawberry Banana.
They also sell a variety of keto cereals that are sugar-free, all natural, vegan and packed with fiber and plant-based protein. Their low carb cereals come in eight tasty flavors: Chocolate Peanut Butter, Fruity, Cinnamon Toast, Dark Chocolate, Honey Graham, Mint Chocolate Chip, Maple Waffle and Chocolate Banana. In addition, they also sell Keto Sandwich Cookies that are low-sugar, plant-based and rich in fiber and protein.
You can select to have a one-time purchase or subscribe and save 10%, where you can cancel your subscription at any time. In addition, you will get free shipping on all orders.
Click here to get free shipping on all orders at Catalina Crunch!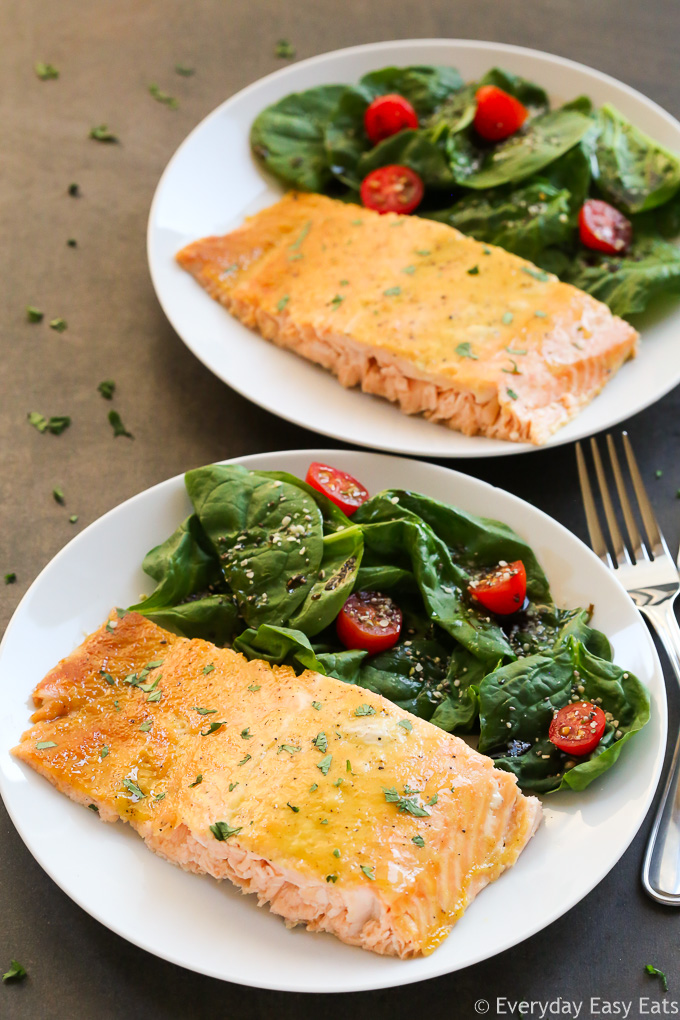 5. Keto-Friendly Meal Kit Delivery Service: Sun Basket
Sun Basket is a meal kit delivery service that sends healthy, organic and eco-friendly ingredients with corresponding recipes right to your front door. This saves so much time and simplifies the process of cooking at home, because it eliminates the need for grocery shopping and meal planning. Everything is already done for you and is ready to go.
Sun Basket isn't a keto-specific meal kit delivery service, but it offers a variety of diet plans to choose from. For the ketogenic diet, you should select The Carb-Conscious Meal Plan, which features a rotating menu of keto-friendly meals (which you get to pick) that contain between 550-800 calories, 35 grams of net carbs or fewer and at least 20 grams of protein per serving.
Their meals are nutritionist-approved and are made with nutrient-dense produce, high-quality protein (such as pasture-raised, organic eggs and antibiotic- and hormone-free, responsibly-raised meats) and clean, healthy fats. In addition, you can skip a week, cancel or change eating plans whenever you want.
Click here to get $90 off plus 4 FREE gifts at Sun Basket!
All in all, online food delivery services are a terrific way to save time, energy and money. Additionally, using a keto-friendly food delivery service makes following a restrictive low-carb diet so much easier. There truly are high-quality, dependable and affordable delivery services for healthy, keto and low carb food out there. By doing your research and signing up for one that suits your preferences, you can ensure that you will always have nutritious, keto-friendly food on hand!
Interested in Other At-Home Delivery Services?
Check out these posts:
Let me know if you have tried or decide to try any of the above keto food delivery services, I would love to know what you think!