This recipe roundup features easy-to-make, healthy grilled meat recipes that are perfect for summer. I've also included tips and recommendations for where to buy the best organic meat and grass-fed beef online.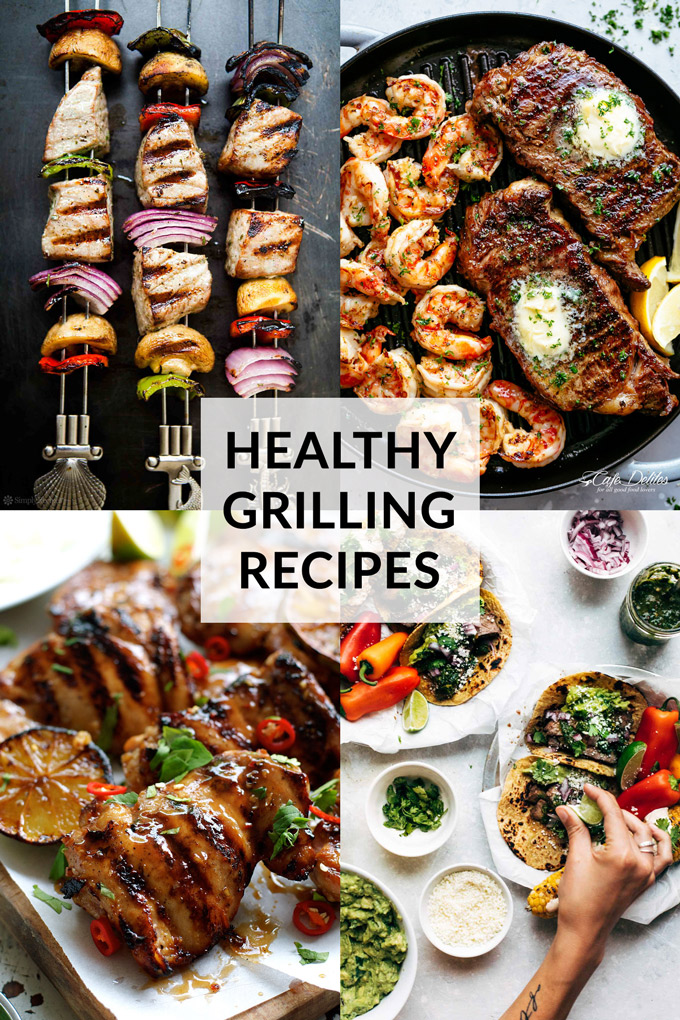 The outdoor grill is one of the best tools for making summer dinners. It is super simple to use and cooks full meals in a flash. Grilling food also has a great nutritional advantage, because excess fat melts and drips off of meat as you grill it. Use these delicious, healthy grilling recipes as inspiration for your meals this summer. If you want to make any of these recipes in the absence of warm weather, just use a grill pan in your kitchen instead!
Where to Get Grass-Fed & Organic Meat Online
I am a huge advocate of eating grass-fed, no-hormones-added and humanely-raised meat instead of conventional, factory-farmed meat. Grass-fed and organic meat is just so much more healthy, ethical, sustainable and flavorful than factory-farmed meat.
ButcherBox is a popular monthly meat delivery service that delivers organic, antibiotic- and hormone-free cuts directly to your door. Their meat selection includes 100% grass-fed and grass-finished beef, grass-fed and pasture-raised bison, free-range chicken and heritage breed pork.
In addition, ButcherBox offers wild-caught and sustainably-harvested seafood, such as Alaskan sockeye salmon, halibut, cod, and lobster. The company also sells pre-made foods such as grass-fed beef burger patties, wild-caught salmon burgers and hot dogs that contain no nitrates, nitrites, artificial flavors or fillers. They also sell keto, paleo, and Whole30-approved bacon which is uncured, applewood-smoked and free of added sugar and nitrates.
The main reason why I love ButcherBox is because of the high quality of their meat. ButcherBox's meat always tastes delicious and all of their animals are humanely-raised and naturally-fed. The meat arrives frozen and individually vacuum-packed in an insulated, eco-friendly box. The price works out to less than $6 per meal and the shipping is always free!
Click here to sign up for ButcherBox!
If you want to know more about why I recommend ButcherBox, I wrote a detailed ButcherBox Review here. And if you want learn more about my other favorite places to get high-quality beef, poultry and seafood from online, check out this post I wrote: The Best Grass-Fed, Organic Meat Delivery Services Online.
Alright, without further ado, here are some amazing, flavor-packed grilled meat recipes that you are going to want to cook all summer long!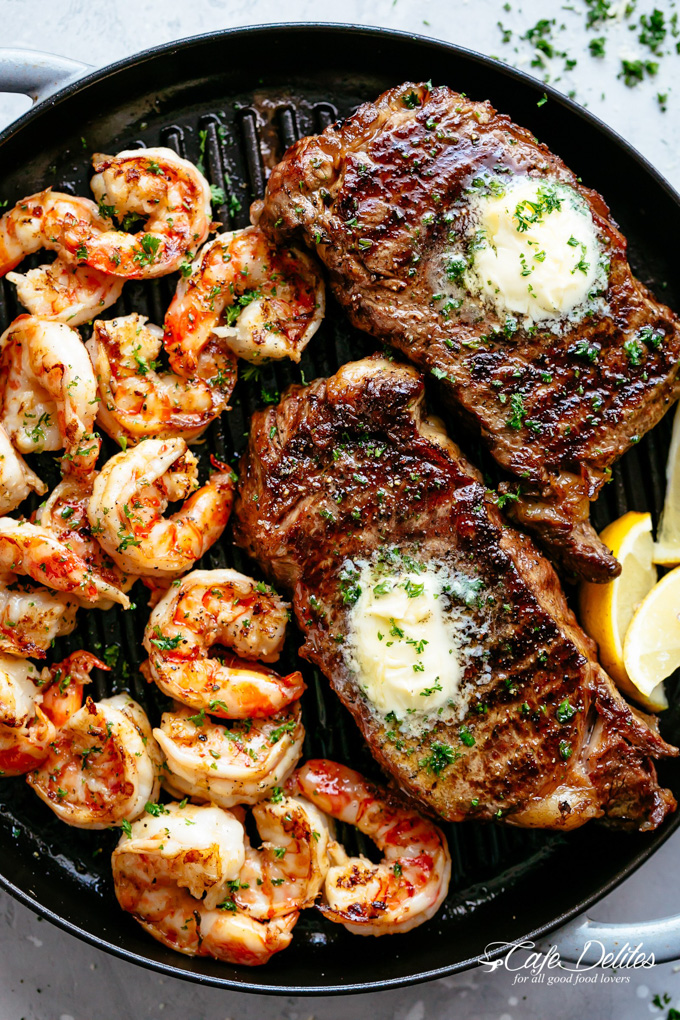 1. Healthy Grilled Meat Recipe: Garlic Butter Grilled Steak & Shrimp
This recipe for Garlic Butter Grilled Steak & Shrimp from Café Delights makes a gourmet steak dinner that tastes like something out of a restaurant. Perhaps best of all, it is ready to eat in less than 15 minutes! I recommend using grass-fed butter for maximum health benefits.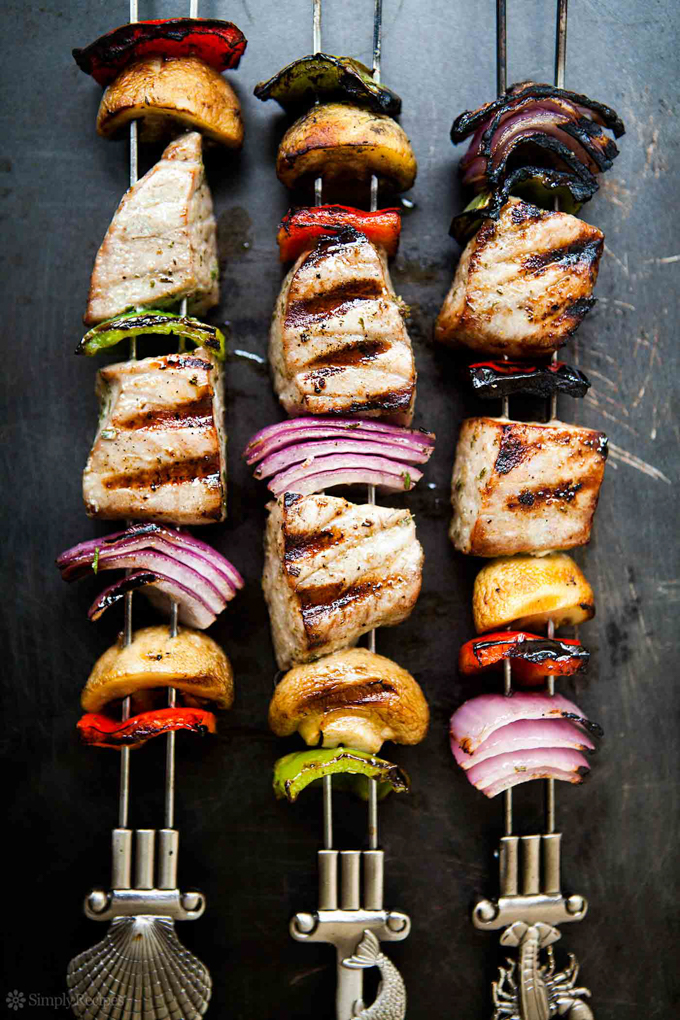 2. Healthy Grilled Meat Recipe: Grilled Tuna Kebabs
These Grilled Tuna Kebabs from Simply Recipes feature skewers of marinated fresh tuna, onions, bell peppers, and mushrooms. This recipe makes a healthy, colorful summer dinner that is perfect for entertaining.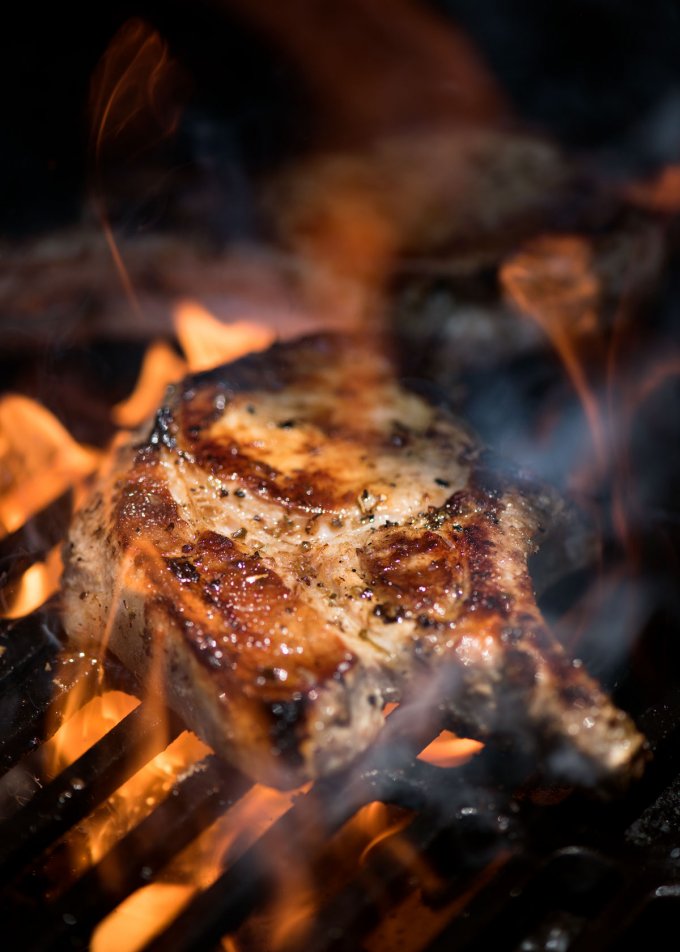 3. Healthy Grilled Meat Recipe: Marinated Grilled Pork Chops
These Lemon Garlic Marinated Grilled Pork Chops from RecipeTin Eats are terrific to throw on the BBQ. They brown nicely on the outside and are extra juicy on the inside, thanks to its delicious marinade that is infused with bright lemon flavours and plenty of garlic.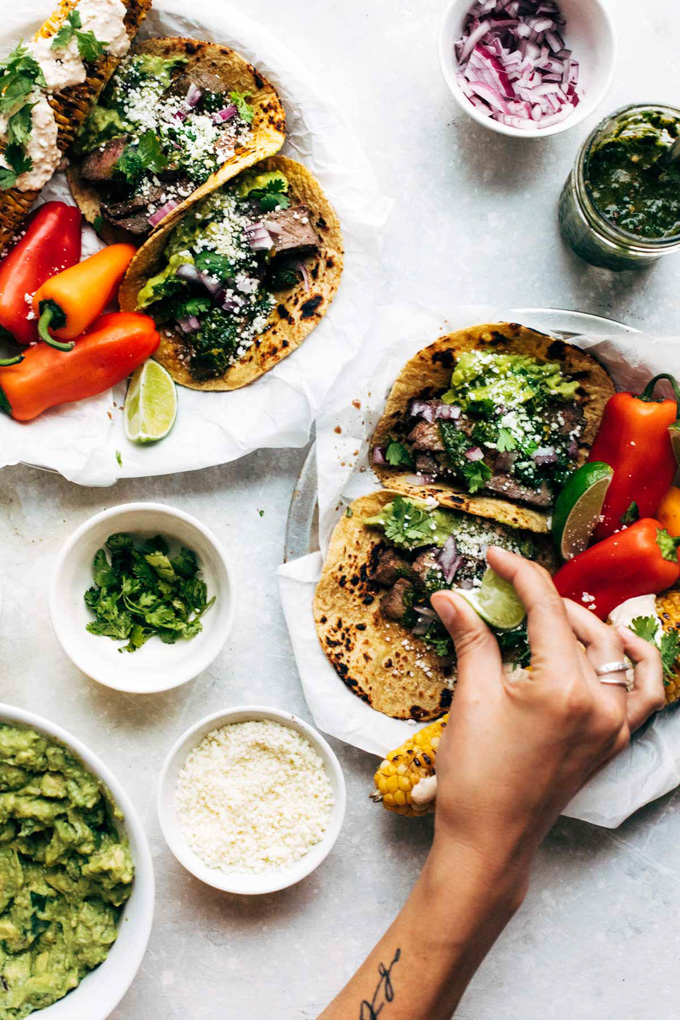 4. Healthy Grilled Meat Recipe: Rockin' Chimichurri Steak Tacos
These Rockin' Chimichurri Steak Tacos from Pinch of Yum are made with spicy marinated grilled steak, chimichurri sauce and any toppings you like. Perfect for summer BBQs and entertaining!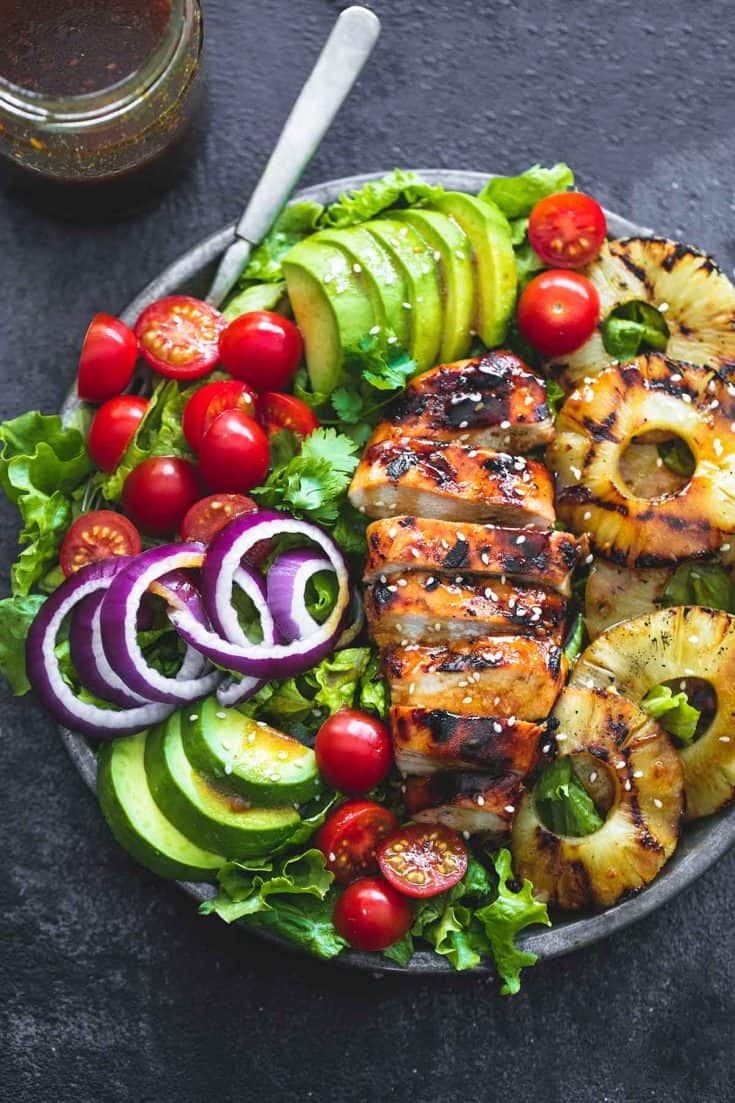 5. Healthy Grilled Meat Recipe: Grilled Teriyaki Chicken Salad
This Grilled Teriyaki Chicken Salad from Creme de la Crumb is made with grilled chicken breast, grilled pineapple, fresh vegetables and a delectable teriyaki vinaigrette. It makes a fresh, colorful, hearty and satisfying meal that is ideal for warm weather.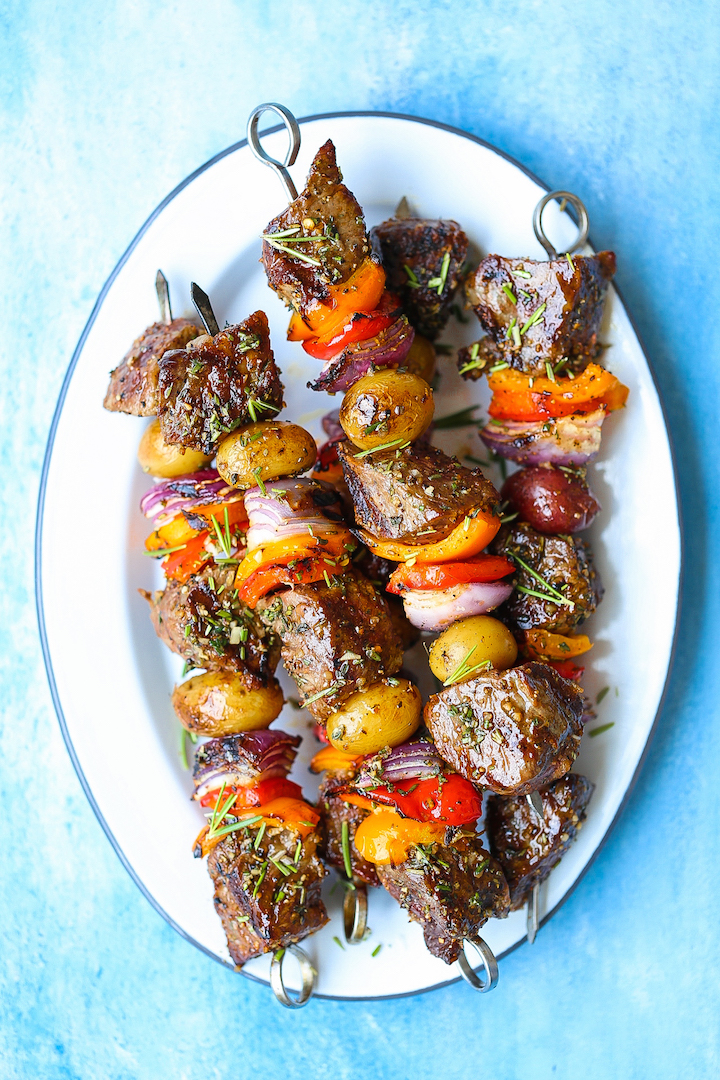 6. Healthy Grilled Meat Recipe: Steak and Potato Kabobs
These Steak and Potato Kabobs from Damn Delicious make a fantastic summer BBQ meal. The meat comes out so amazingly tender and is bursting with fresh garlicky-herb flavor.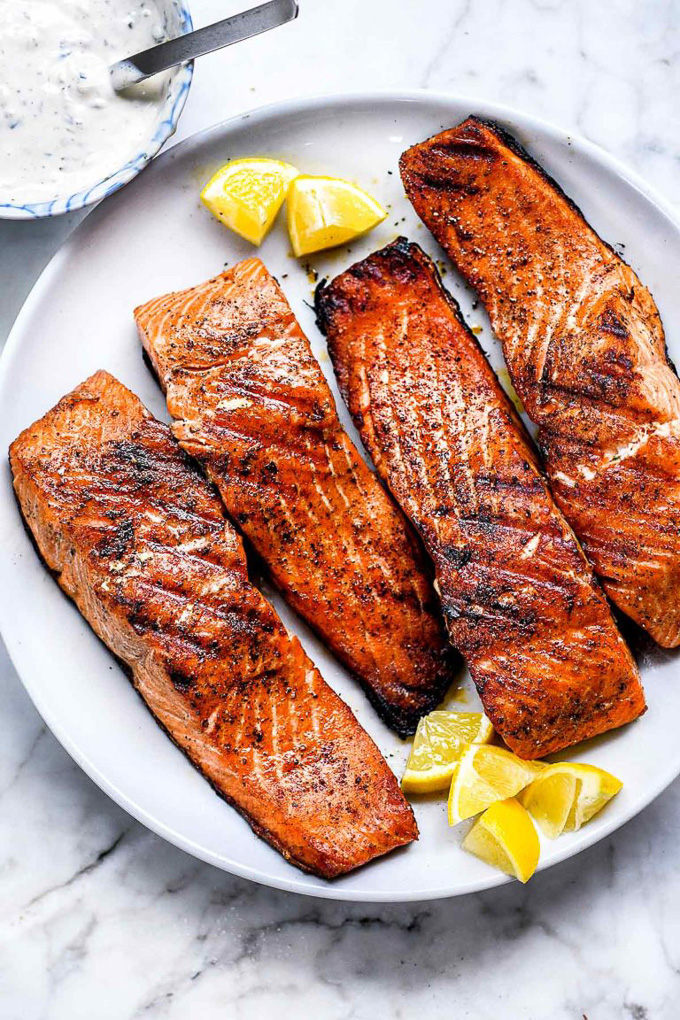 7. Healthy Grilled Meat Recipe: Grilled Salmon
Learn how to make the best Grilled Salmon with this easy recipe (which also includes lots of useful grilling tips) from Foodie Crush. I recommend using wild-caught salmon for maximum health benefits and the best flavor.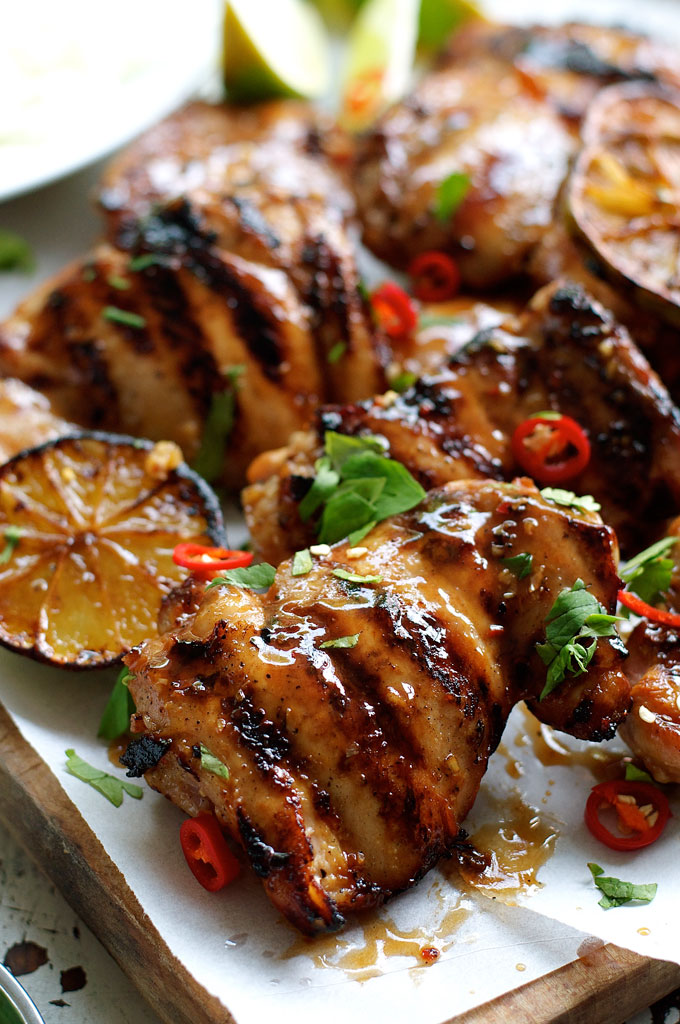 8. Healthy Grilled Meat Recipe: Grilled Marinated Thai Chicken (Gai Yang)
This Grilled Marinated Thai Chicken (Gai Yang) from RecipeTin Eats brings classic Thai street food right to your kitchen table. Made using the most delicious marinade!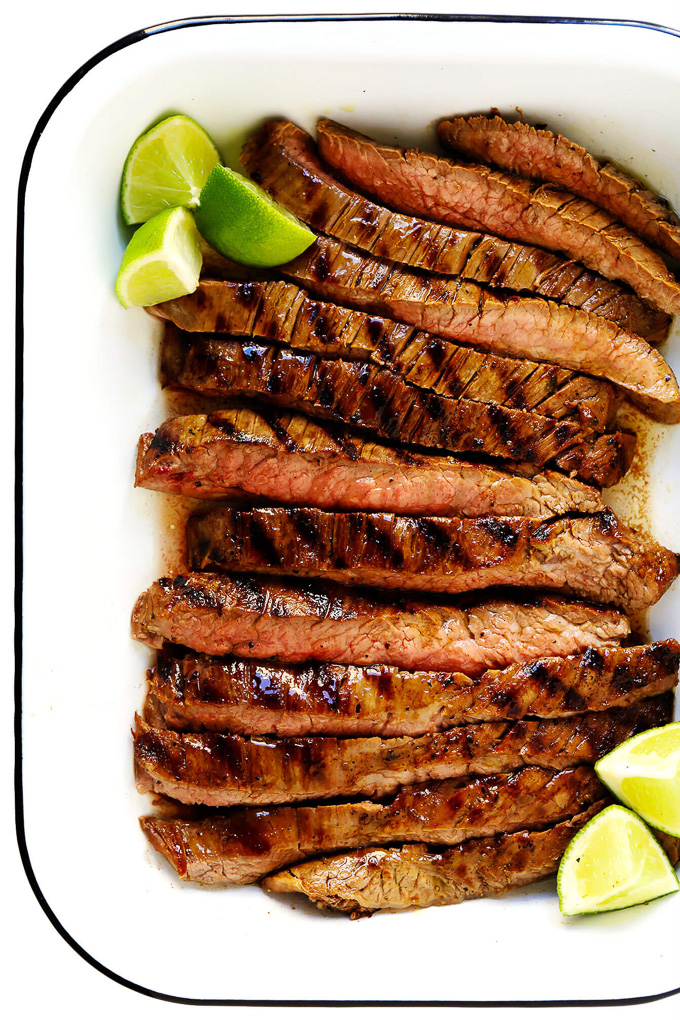 9. Healthy Grilled Meat Recipe: Carne Asada
This Mexican Carne Asada recipe from Gimme Some Oven is made with a simple and flavor-packed carne asada marinade. It is easy to cook on an outdoor grill or on the stovetop and is perfect for tacos, burritos, nachos, fries and more!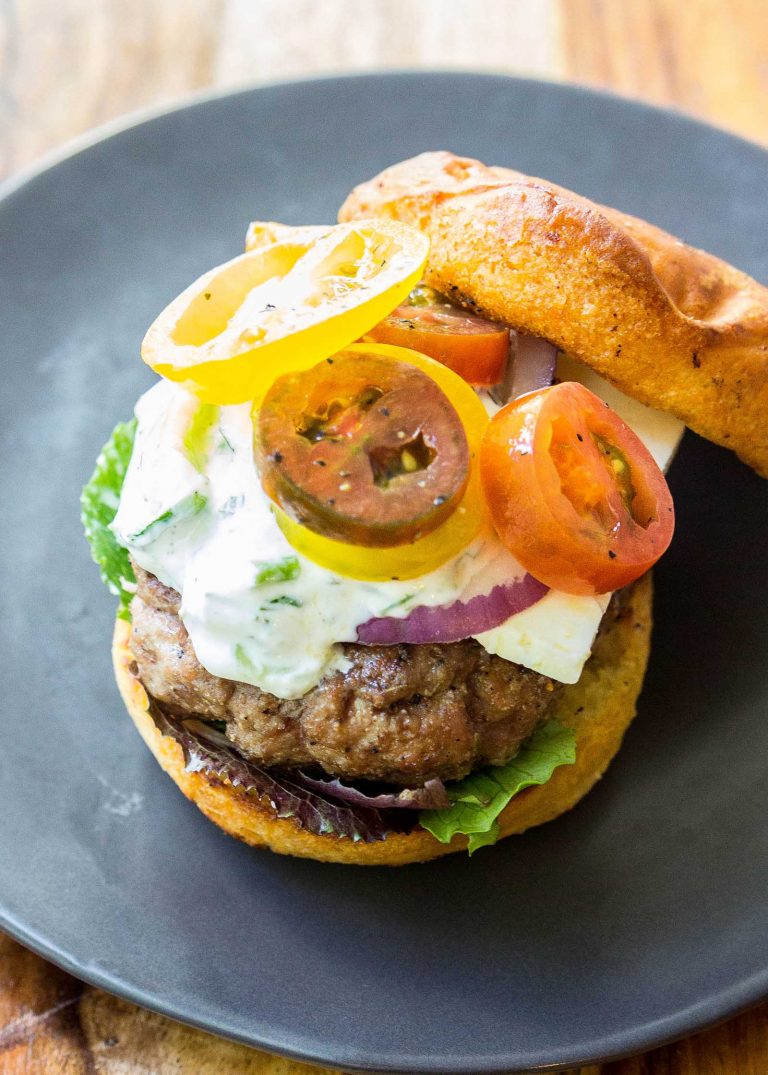 10. Healthy Grilled Meat Recipe: Greek Lamb Burgers
These Grilled Lamb Burgers with with Tzatziki Sauce from Simply Recipes are seasoned with Greece's most-loved flavors, including garlic, dried lemon peel and oregano. Up your burger game and be the hero of your next barbecue with these unique Mediterranean-style burgers!
What are your favorite healthy grilling recipes? Let me know in the comments below!