This recipe roundup features easy-to-make, healthy grilling recipes that are perfect for summer. I've also included recommendations for where to buy high-quality, organic meat and seafood, with special savings that are exclusive to EEE readers!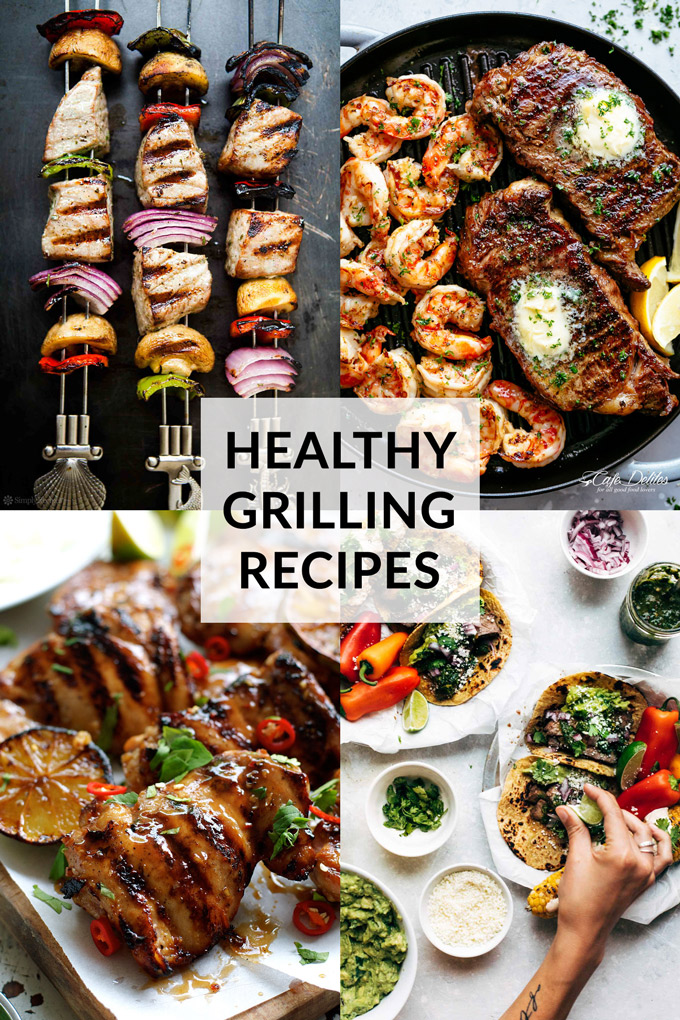 The outdoor grill is one of the best tools for making summer dinners. It is super simple to use and cooks full meals in a flash. Grilling food also has a great nutritional advantage, because excess fat melts and drips off of meat as you grill it.
Use these delicious, healthy grilling recipes as inspiration for your meals all summer long. If you want to make any of these recipes in the absence of warm weather, just use a grill pan in your kitchen instead!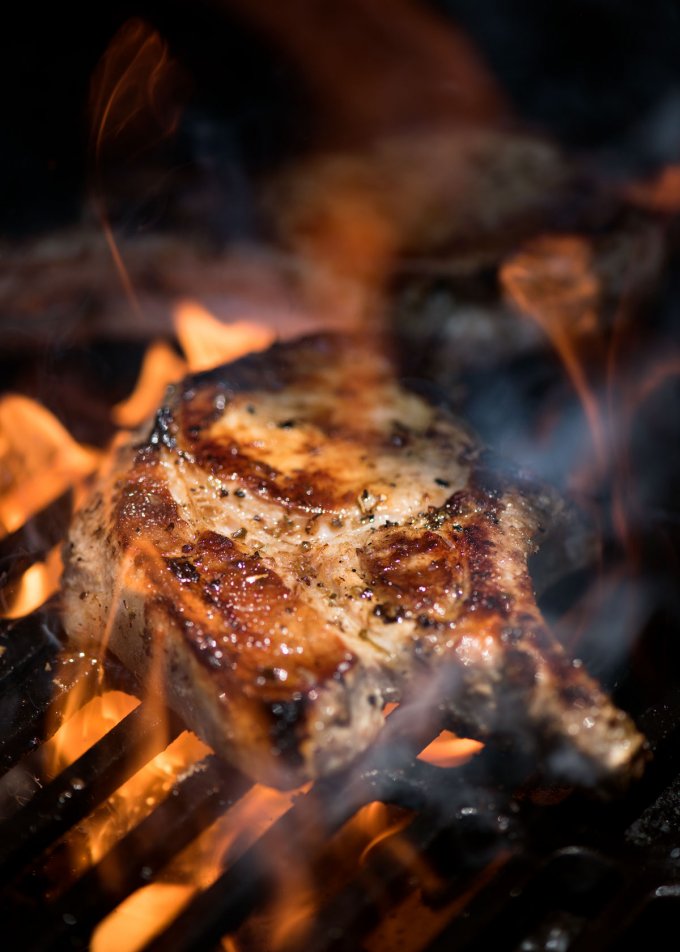 Pictured above: Lemon Garlic Marinated Grilled Pork Chops from RecipeTin Eats
Where to Get the Best Healthy Meat
I am a big believer in using grass-fed, no-hormones-added and ethically-raised meat instead of conventional, factory-farmed meat. It's more humane, sustainable and it's higher in quality – which means its healthier to consume and also tastes better.
However, it can be difficult to find organic, grass-fed meat, so allow me to introduce you to ButcherBox!
ButcherBox is a popular monthly meat delivery service that delivers high quality, antibiotic- and hormone-free cuts directly to your door. Their meat selection includes 100% grass-fed and grass-finished beef, free-range chicken, heritage breed pork, and wild-caught Alaskan sockeye salmon.
The meat arrives frozen and individually vacuum-packed in an insulated, eco-friendly box. Lastly, the price works out to less than $6 per meal and the shipping is always free!
To see how ButcherBox actually arrives to your house, check out this 1-minute video:
If you are having a hard time finding healthy, tasty meat near you – or if you want to avoid shopping and traffic AND get top-quality meat delivered right to your door while you're at it – then you have to try ButcherBox.
Click here to try out ButcherBox for yourself!
Where to Get Healthy Seafood
If you prefer seafood delivery, my favorite source is is Vital Choice. Vital Choice is an online retailer that sells wild-caught, sustainably-harvested seafood. All of the seafood sold there is certified sustainable either by MSC, the State of Alaska or Monterey Bay Aquarium's SeafoodWatch program.
If you want to try out Vital Choice, click here to get 10% off your first order with the discount code VCAF10!
To learn more about my favorite places to get high-quality beef, poultry, and seafood, check out this detailed post I wrote: The Best Grass-Fed, Organic Meat Delivery Services.
Alright, without further ado, here are the recipes!
Healthy Grilling Recipes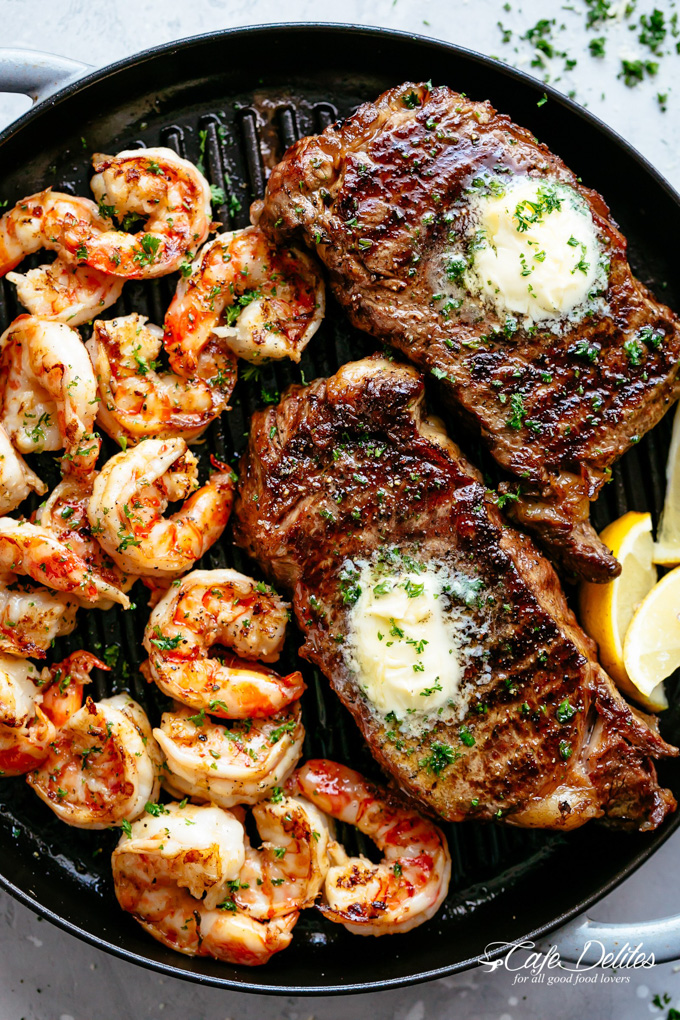 Garlic Butter Grilled Steak & Shrimp
This recipe for Garlic Butter Grilled Steak & Shrimp from Café Delights makes a gourmet steak dinner that tastes like something out of a restaurant. Ready to eat in less than 15 minutes!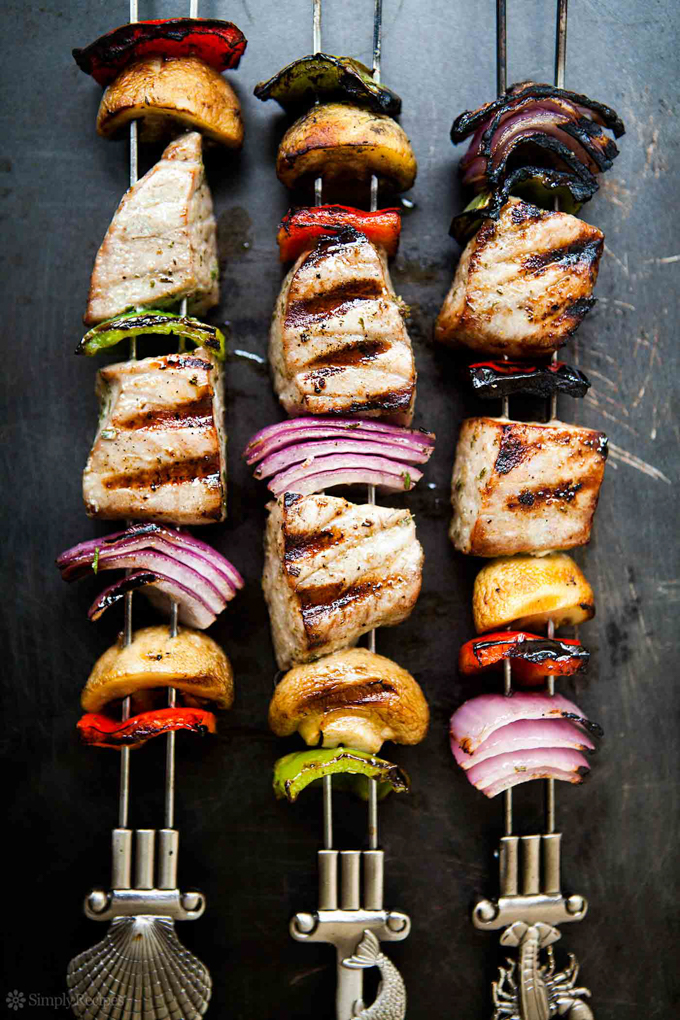 Grilled Tuna Kebabs
These Grilled Tuna Kebabs from Simply Recipes feature skewers of fresh marinated tuna, onions, bell peppers, and mushrooms. Feel free to use any type of meaty fish for these kabobs.
Grilled Portobello Mushrooms
These Grilled Portobello Mushrooms from Well Plated are ideal for vegetarians and Meatless Mondays. You won't even miss the meat!
Grilled Chicken Strawberry Poppyseed Salad
This Grilled Chicken Strawberry Poppyseed Salad from How Sweet Eats is fresh, satisfying (without being heavy) and packed with flavor. Perfect for packing for lunch!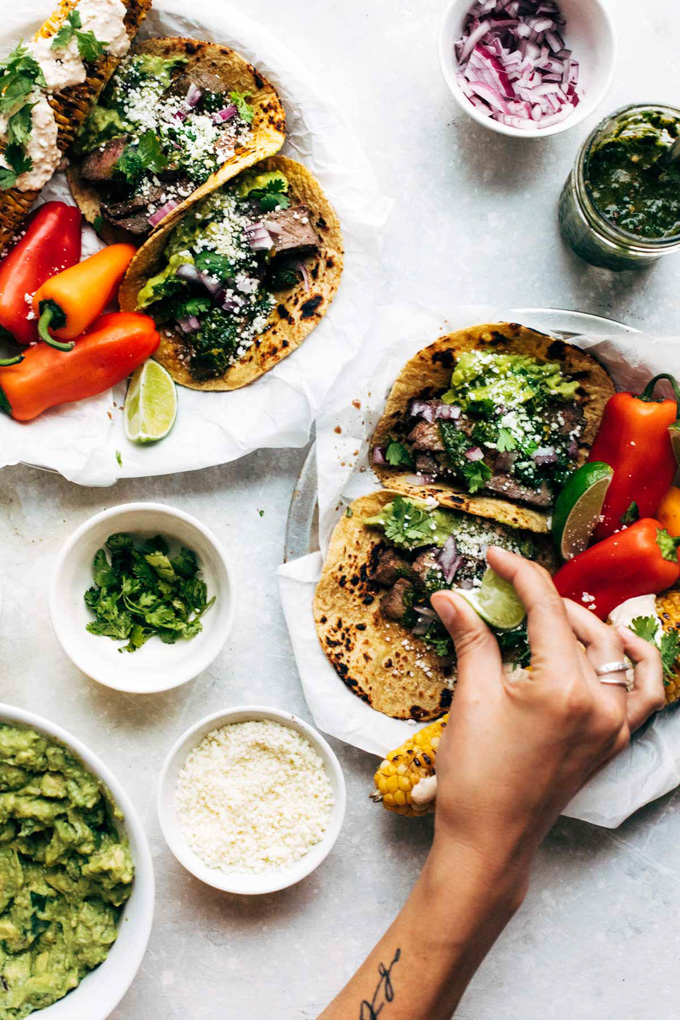 Rockin' Chimichurri Steak Tacos
These Rockin' Chimichurri Steak Tacos from Pinch of Yum are made with spicy marinated grilled steak, chimichurri sauce and any toppings you like. Perfect for summer BBQs and entertaining!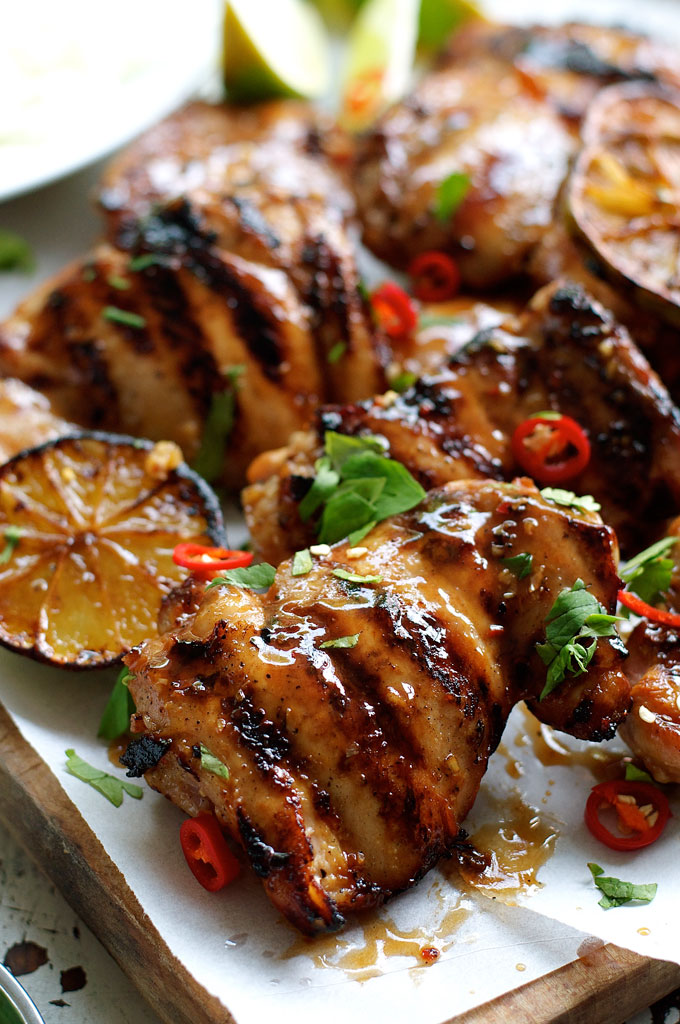 Grilled Marinated Thai Chicken (Gai Yang)
This Grilled Marinated Thai Chicken (Gai Yang) from RecipeTin Eats brings classic Thai street food right to your kitchen table. Made using the most delicious marinade!
Green Goddess Veggie Burgers
These Green Goddess Veggie Burgers from Simply Recipes are a great alternative to regular beef burgers. These burgers feature meat-free patties drizzled with a creamy, dreamy Green Goddess sauce over top.
What are your favorite healthy grilling recipes? Let me know in the comments below!