This Brownies Recipe Without Chocolate is truly the best ever! All you need is one bowl and a few pantry staples to make these fudgy, chewy, and moist brownies. They are easily made from scratch, without chocolate or chocolate chips. Try them once and you will never buy boxed brownie mix again!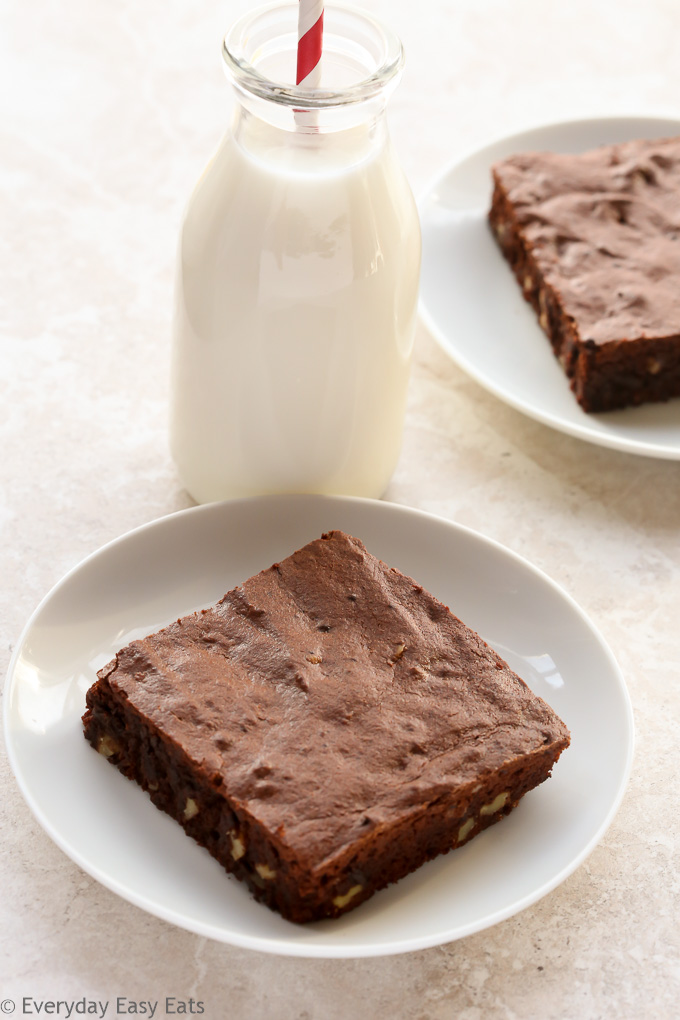 You are going to love this rich, decadent brownies recipe without chocolate. Not only is this recipe delicious, it also super simple and convenient. All you need is 30 minutes and one bowl to mix everything together. Perhaps best of all, it uses ingredients that you most likely already have on hand in your pantry and fridge.
Can Brownies be Included in a Healthy Diet?
In my opinion, yes! Including treat foods like brownies in a healthy, balanced diet can be a good idea if you approach it with moderation and take the overall context of your diet into account. Although brownies may not be packed with nutrients, they can still have their place in a well-rounded eating plan for the following reasons:
Enjoyment and satisfaction: Treating yourself to indulgent foods like brownies can contribute to your overall enjoyment of eating. Food isn't just about fueling our bodies; it's also about enjoying what we eat. Including occasional treats can enhance your overall dining experience and help you stick to a sustainable and enjoyable way of eating.
Flexibility and sustainability: Following a rigid and restrictive diet can be challenging to stick with over time. Allowing yourself to enjoy treats like brownies now and then can create a more flexible and sustainable eating plan. This approach makes it easier to maintain a healthy lifestyle, without feeling deprived or constantly battling cravings.
Mental well-being: Completely depriving yourself of foods you love, like brownies, can lead to feelings of restriction and dissatisfaction. That's not conducive to a healthy relationship with food over the long run. Allowing yourself to indulge every so often can promote mental well-being. It also makes it easier to maintain a balanced approach to eating.
Balanced approach: A healthy, balanced diet isn't about perfection, but about the overall patterns of your eating habits. While brownies may not be the most nutritious option, incorporating them once in a while won't derail your progress, as long as the majority of your diet consists of wholesome foods.
It's important to keep in mind that moderation is key. While it's fine to indulge in brownies from time to time, it is still important to prioritize nutrient-dense foods like fruits, vegetables, lean proteins, whole grains, and healthy fats as the foundation of your diet. By striking a balance and practicing portion control, you can ensure that your indulgent treats don't overshadow the overall nutritional value of your diet.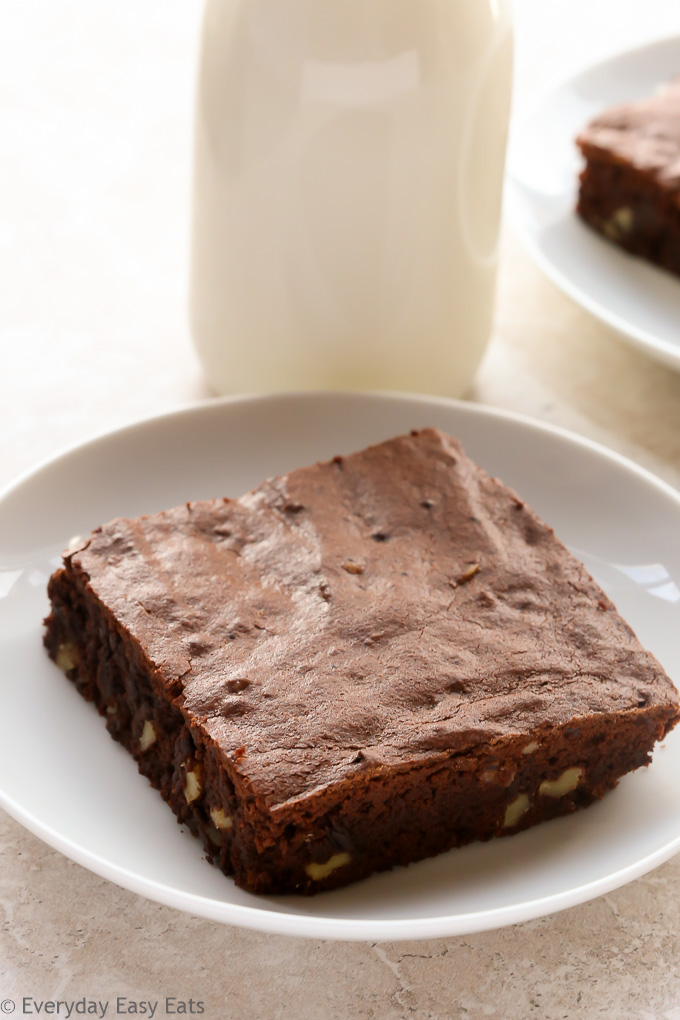 Tips for Brownies Recipe Without Chocolate
Here are a few important things I have learned over time about how to make the best homemade brownies:
When lining the baking pan with foil, be sure to leave enough overhang on the sides. That way, you can easily lift the cooked brownie out as a whole before cutting it into smaller pieces.
Spread out the brownie batter in an even layer when adding it to the lined pan. This is an important step that helps ensure even baking.
Once the brownie is done baking, allow it to cool completely before slicing it. This helps ensure a nice, clean cut and allows the flavor of the brownies to develop even further.
I'm positive that if you use my simple tips above, your brownies will turn out perfect, every single time! 🙂
More Easy Baking Recipes
If you're looking for more simple baking inspiration, be sure to also check out these other recipes:
If you make this Brownies Recipe Without Chocolate, let me know! Leave a comment with a star rating ★ below, because I love hearing from you! ♡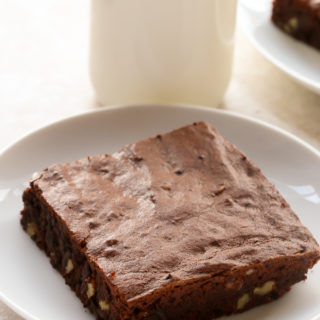 Brownies Recipe Without Chocolate (Super Easy!)
This simple Brownies Recipe Without Chocolate is the best ever! All you need is one bowl to make these chewy and moist brownies from scratch.
Instructions
Preheat the oven to 350°F (177°C). Line an 8x8-inch baking pan with aluminum foil, leaving some overhang on the sides for easy removal. Grease the foil and set aside.

Add the melted butter to a large mixing bowl. Whisk in the cocoa, eggs, sugar, and vanilla until combined.

Stir in the flour and salt with a rubber spatula or wooden spoon until incorporated.

Fold in the walnuts. Pour the batter evenly into the prepared baking pan.

Bake for 20–25 minutes until set and a toothpick inserted in the center comes out with only a few moist crumbs.

Remove from oven and allow to cool completely in the pan set on a wire rack.

Once cooled, lift the brownies out of the pan using the foil overhang on the sides and cut into squares.
Notes
The brownies will stay fresh in an airtight container at room temperature for up to 1 week or in the freezer for up to 3 months.
Nutrition
Nutrition Facts
Brownies Recipe Without Chocolate (Super Easy!)
Amount per Serving
% Daily Value*
* Percent Daily Values are based on a 2000 calorie diet.
This post was originally published on December 15, 2017. It has been updated throughout to reflect new information and helpful content.
© Everyday Easy Eats. All photos and content are copyright protected. Please do not use any of my recipes, text or images without prior permission.