In my May 2018 Blog Income Report, I will share what goes on behind the scenes here at Everyday Easy Eats. I will discuss how much money I made and where it came from. I will also talk about what it cost to run the site and how much traffic I had.
Welcome back to Everyday Easy Eats' monthly traffic and income reports! As promised, moving forward I'm going to be sharing monthly reports to dive deeper into what's involved in running a money-making blog.
In case this is your first time reading one of my monthly income reports, you might be wondering why I would want to publicly post my earnings online. Or perhaps you're just here for the food (might I recommend this recipe for Thai Spicy Noodle Soup to hold you over), but let me explain.
P.S. If this isn't your first time reading one of my income reports, you can skip to the next section titled: May 2018 Blog Income Report Numbers.
I like to post monthly blog income reports because when I first started blogging, income reports posted by other bloggers were immensely inspiring. They enabled me to see how others were earning an income online. They also showed me what's possible in the world of blogging as a business.
Now that I have been blogging for some time, I want to return the favor. I hope by writing these income reports, I can aid other bloggers and motivate other people who are interested in becoming bloggers themselves.
If you are interested in starting a blog of your own, I created a tutorial that shows you how to start a blog for cheap. You can easily create a blog starting at only $3.95 per month for blog hosting. In addition, you will receive a free website domain (a $15 value) through my Bluehost link if you purchase at least 12 months of website hosting.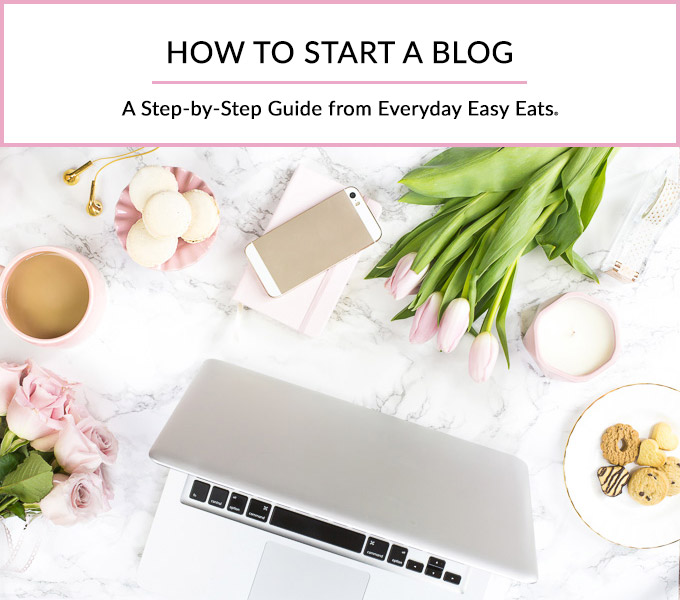 Now let's take a look at the numbers for May!
May 2018 Blog Income Report Numbers
Revenue
Mediavine – $433.25 – These are my earnings from ad revenue. Mediavine is the company that I use to manage the display advertising on my website. They take care of placing and optimizing all of the ads on my blog.
Amazon Associates – $10.01 – This is the commission I receive when anyone purchases something from Amazon using a link on my site. It doesn't cost the buyer anything extra, but it gives me a small portion of the sale as a referral fee for the purchase.
Total Revenue: $443.26
Expenses
Adobe Creative Cloud – $9.99 – This is the monthly membership fee that I pay for photo-editing software that I use for my pictures on the blog.
Technical website fees – $33.24 – This amount includes costs for technical assistance, hosting, back-ups, etc.
Total Expenses: $43.23
Net Profit: $ 400.03
Traffic Overview
Below is a screenshot from Google Analytics, which shows my website traffic data for May 2018.
Total traffic: 43,836 pageviews
RPM
RPM stands for revenue per mille. Mille is Latin for thousand, so you could say that RPM is a number that shows you how much revenue your website earns for every 1,000 page views. It's a helpful and important metric because it allows you to see how effective you are at monetizing your blog. To calculate my RPM, I use the following formula:
RPM = Total Revenue ÷ Total Pageviews x 1000
Using the formula above, the RPM for Everyday Easy Eats for March 2018 was $10.11.
Final Thoughts
And those are the numbers! As you can see, I don't make a ton of money from my website. However, blogging allows me to make a bit of extra cash doing something that I enjoy from home, on my own schedule.
I hope some of the information in my May 2018 Blog Income Report was helpful to you. At the very least, I hope it gave you an idea of what goes on behind the blog. I will be publishing monthly income reports for the foreseeable future, so keep an eye out for the rest of them. 😉
More Monthly Blog Income Reports to check out: